500 Student Development Professionals "Come to the Table"
Listen. Share. Eat.
Earlier this month, Gordon hosted the annual three-day conference of the Association for Christians in Student Development (ACSD). ACSD equips student development professionals to infuse their Christian faith into their practice and scholarship.
Gordon last hosted the conference in 1991. This year, nearly 500 guests represented over 100 institutions, organizations and ministries from 33 states and three countries. In addition to hearing from speakers and participating in workshops, those who attended enjoyed fun activities including excursions to Boston, a bonfire, s'mores and giant swings in the evening; and a concert with Stephen Dagley '08's band, and another that included Caleb Mooney-McCoy (son of Gordon staff members Bil and Paulea Mooney-McCoy).
New initiatives this year included the first ACSD 5K run, which was "a smashing success, thanks to our athletics department," says Jennifer Jukanovich, vice president for student life at Gordon. Another new project was the Innovation Table event, a drop-in dinnertime workshop designed by Office of Community Engagement director Greg Bish.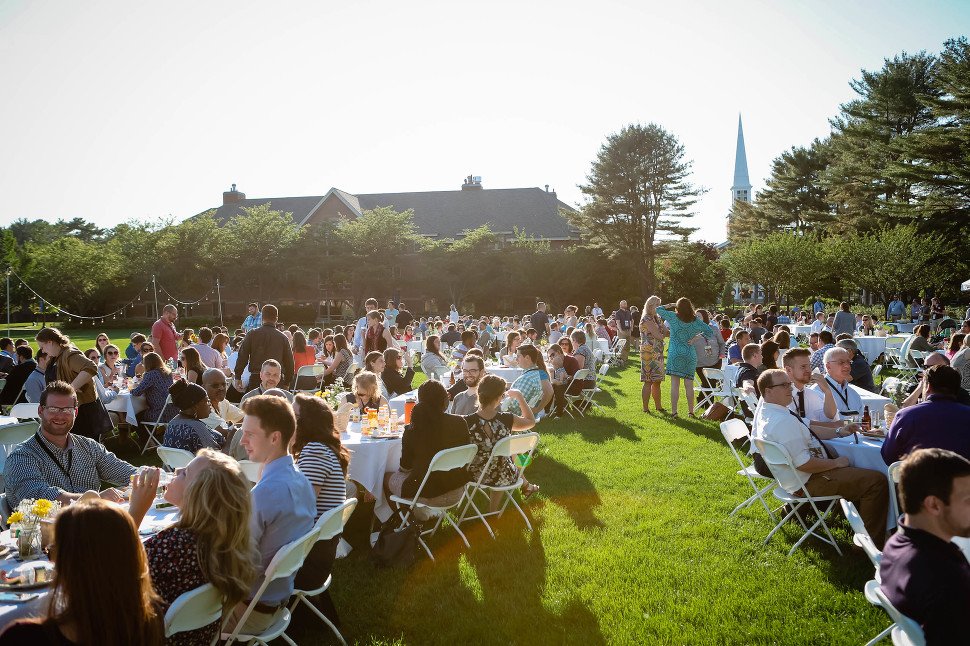 "Our goal was that participants would be nourished both professionally and spiritually," says Jukanovich. The 2016 theme was Come to the Table, with a different focus each day:
Whose table is it?
What does it mean to welcome to the table?
How do we dine together?
What is tomorrow's table?
Among a diverse array of talented speakers, Christianity Today executive editor Andy Crouch was the connective thread each day. He shared many stories from Scripture that involve gathering at the table, from Abraham and the three visitors to Jesus and the strangers he welcomed. Crouch taught that although coming to the table is awkward, every awkward moment is a teachable moment. "The table is a place of gift, of grace, but also of sacrifice and holiness," Jukanovich explains.
Dr. Penny Rue, vice president for campus life at Wake Forest University, spoke from 30 years of experience in student development. Dr. Dale Kuehne of St. Anselm College spoke on millennials' longing for relationship in the context of a culture in which the self is often seen as the greatest reference point, and Jeanette Yep, pastor of global and regional outreach at Grace Chapel, spoke on the need for hospitality to keep us at the table.
Gordon alumnus Prashan De Visser '08, founder and president of Global Unites, a worldwide reconciliation movement for youth, spoke about transforming conflict, particularly in the individualized context of western culture.
Dr. Pete Menjares, the Council for Christian Colleges and Universities' senior fellow on diversity and former president of Fresno Pacific University, described diversity as "not a problem to be managed, but a gift to be stewarded."
Tali Hairston, director of the John Perkins Center at Seattle Pacific University, walked attendees through practical exercises to understand different lenses of identity. He showed that reconciliation involves recognizing the lenses that shape our lives, understanding that we don't have a schematic for another's life, and then, from that meeting point, beginning to listen well.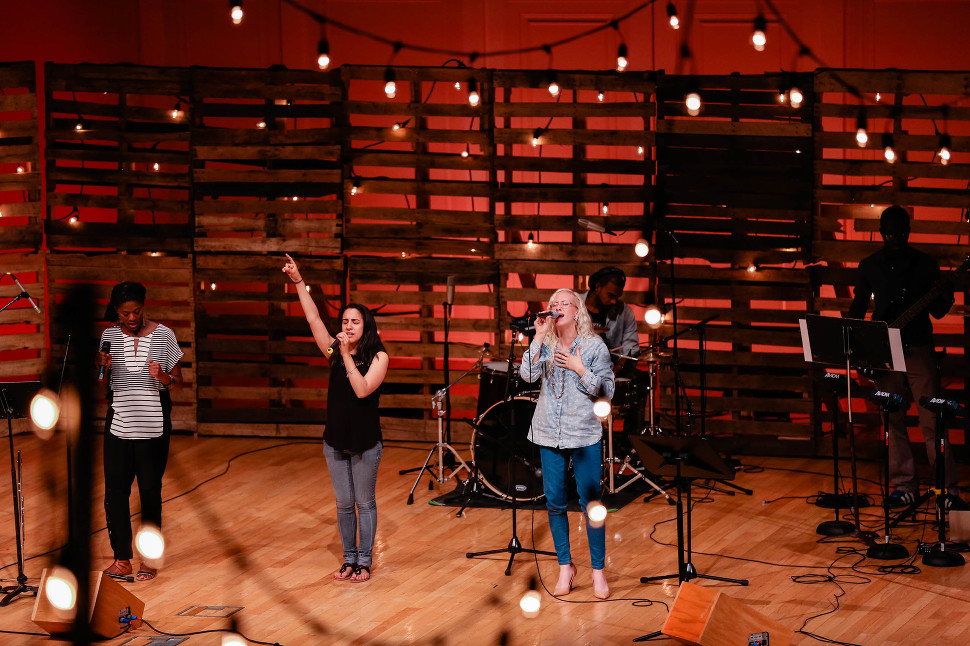 Most importantly, as Andy Crouch taught through song and prayer, "God and man at table have sat down."
"God must guide our work and through gratitude," says Jukanovich. "We continue to press on."
See more photos from ACSD 2016 >>
Article by Morgan Clayton '19, history
Photos by Michael Curtis, director of residence life