Amica CEO Shares the Business Benefits of Competition and Integrity
It was nearing Christmas when an Amica policyholder's home went up in flames. The family's trials and stresses were compounded by the loss of their children's Christmas gifts. It was an opportunity for Amica to demonstrate one of the company's core values: empathy. In addition to tending to their customer's basic needs, Amica outshone Santa Claus, replacing the family's presents.
"Everybody wins when companies are part of the community life," says Robert DiMuccio, the chairman, president and CEO of Amica Mutual Insurance Company.
In a Gordon College CEO Colloquium this week, DiMuccio highlighted the importance of a company's integrity. James Roosevelt Jr., advisor to the CEO and Board of Directors for Tufts Health Plan, moderated the discussion with DiMuccio. William Bacic, managing partner of Deloitte & Touche LLP, served as host. DiMuccio addressed a room full of CEOs and businesspeople from the Boston area, sharing his insights on business and insurance.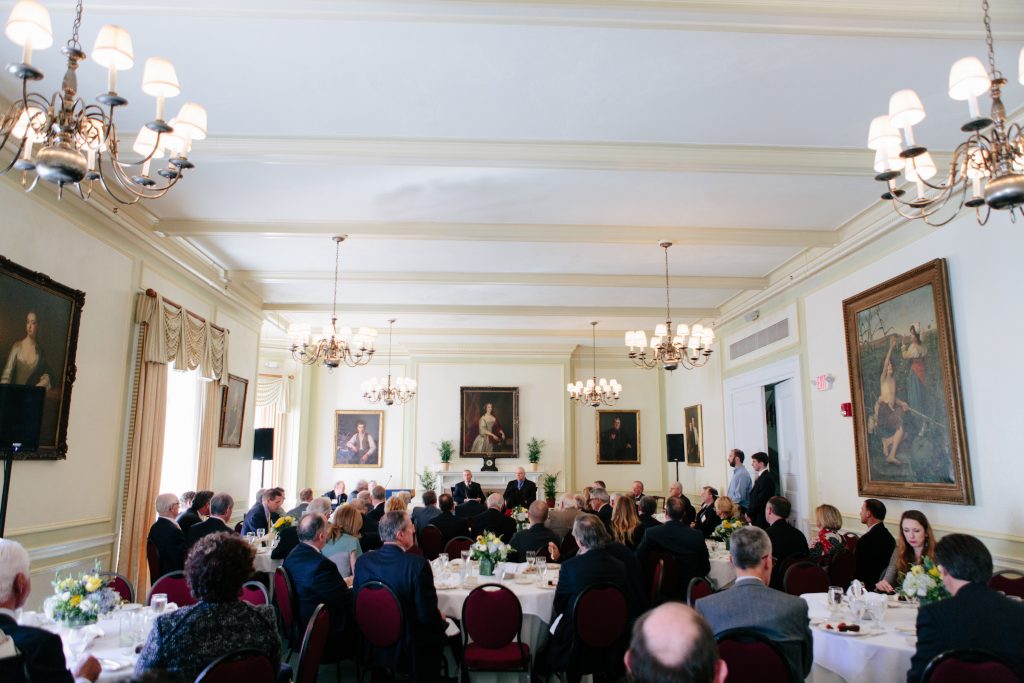 He and Roosevelt both expressed the importance of a company's positive influence internally and externally. To establish such an environment, DiMuccio said that Amica hires employees who are personal, knowledgeable and empathetic. From there, he gives his employees room to do their jobs.
DiMuccio views competition as a healthy influence. Recognizing that the market is dependent on competition, he said that it should inspire introspection. "Competitors are not the enemy," he said. "Competition should make us better, faster and more efficient."
But in order for a company to carry out its business in a competitive marketplace with integrity, DiMuccio says that the leaders must to strive to do the right thing. He looks toward his predecessors and the positive influences in his life when making decisions. So, when faced with a family who simply wanted their kids to enjoy Christmas, there was no question that Amica would share the Christmas spirit.
The CEO Colloquium is an initiative of Gordon College and the brainchild of Peter Rollins, founder and former president of the Chief Executives Club of Boston.