Faculty DACA Panel Provides Immigration Information and Insight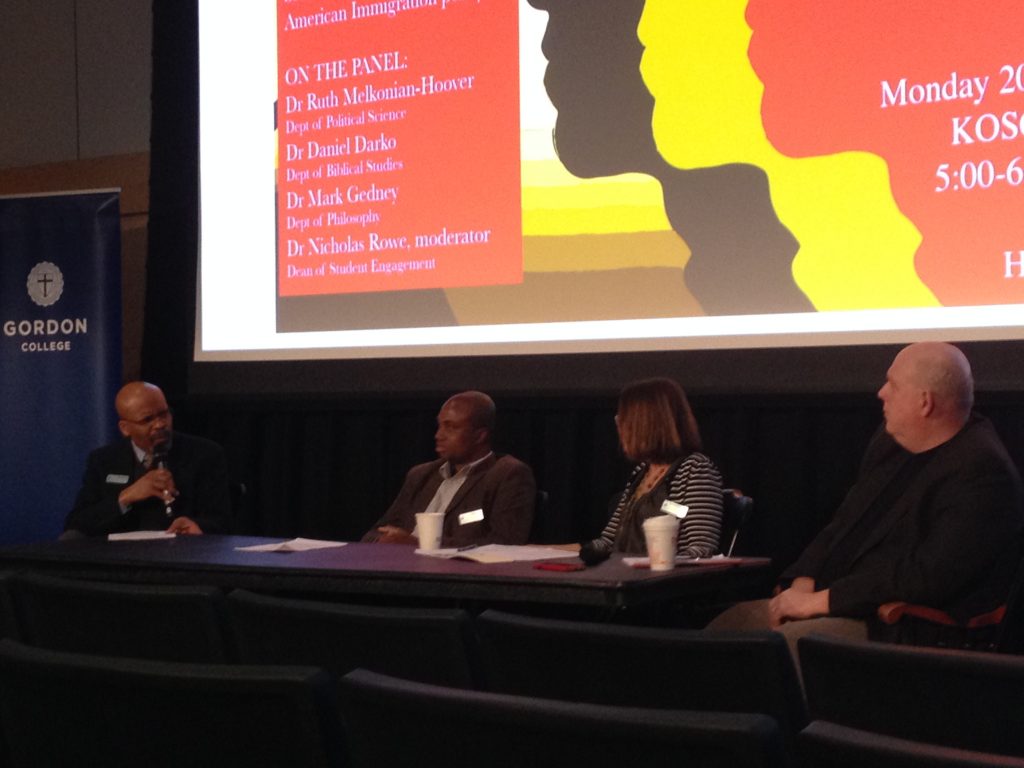 An eager audience tuned in to hear Professor of Political Science and International Affairs Dr. Ruth-Melkonian-Hoover, Professor of Biblical Studies Dr. Daniel Darko, Professor of Philosophy Dr. Mark Gedney and moderator Dean of Student Engagement Dr. Nicholas Rowe discuss current immigration and refugee issues in a recent talk titled, "For You Yourselves were Foreigners in Egypt."
Secretary of Homeland Security John Kelly has sped up deportations, Melkonian-Hoover said. Now, undocumented immigrants can be apprehended anywhere in the U.S., as opposed to the former 100-mile-from-national-border policy under President Obama. And undocumented immigrants are in danger of being deported for the length of their first two years in the U.S., as opposed to the former two-week policy.
"Somehow, almost every refugee is a threat," Darko lamented. "I have enough experience personally, in which walking into a shop renders me a potential threat immediately." But the Ghanaian professor still believes we must support the government and law enforcement officials working to keep us all secure.
"We are called to love the stranger as our own selves. You can keep that in the front of your thinking," Gedney said, reminding the audience of Leviticus 19:34: "The foreigner residing among you must be treated as your native-born. Love them as yourself, for you were foreigners in Egypt." Darko echoed, "Let's address immigration with human dignity if we truly believe humans are made in the image of God."
Members of the local community joined the discussion during a question-and-answer portion, sharing their personal stories and seeking practical guidance about the details and implications of immigration changes.
By Dan Simonds '17, communication arts