Fashion and Activism: How Julie Overby '06 Uses Her Passion for Good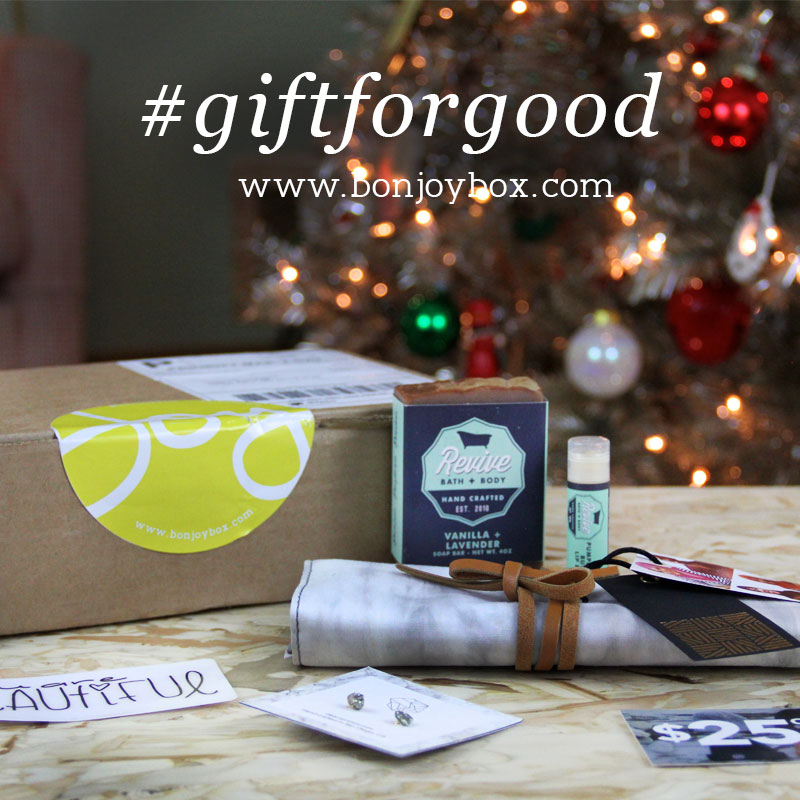 When Julie Overby graduated from Gordon in 2006, she was still piecing together the bits that would eventually make up her career. A communication arts major, she was skilled in writing, designing and art—and she knew that she wanted to make a change in the world by helping to end human trafficking.
"I first heard about human trafficking from a speaker at Gordon," Julie says. "When you hear about something like that, there's no going back."
While volunteering at Amirah, a nonprofit safe house for survivors of human trafficking on the North Shore, during her four years at Gordon, Julie met her future business partner, Esther Chen Myers, an accounting, and later social work major at Boston University.
"I wouldn't go into business with just anyone," Julie says. "Esther has so many great qualities that make doing long-distance business with her fun and effortless!"
Julie and Esther soon founded their subscription box company bonJOY, which seeks to encourage people to purchase ethical and eco-friendly beauty and fashion items, while supporting survivors of abuse and trafficking around the world.
"I love how bonJOY has been a way to combine who I am and what I'm interested in with activism," Julie says. "It's my way of contributing to the fight against trafficking, and I think a great example of applying your unique skills and abilities to your passion and heart."
Julie is proud of how socially conscious her brand is. "With the growing transparency available in supply chains, we need to be responsible by paying attention and making good decisions about what we buy," she says.
"It's not hard to find a decently priced alternative for the made-in-China standards. These alternatives often come with a story, the name of an artisan carefully scrawled on the back of a tag, and higher-quality workmanship. They're things you'll be proud to own."
Looking back on her time at Gordon, Julie says that the College helped provide a path toward her calling.
"I worked hard during my four years at Gordon," she shares, "and while the temptation was to be perfect at everything, it's rarely possible. So, I learned healthy balance within the framework of hard work—an important skill to have when you're running a startup!
"Gordon also fostered my desire to engage with the world and make a difference on a big scale. I hope our story inspires you to consider where your talents lie, the causes or people your heart is drawn to, and then to get creative about connecting those dots."
Shop bonJOY box this holiday season and purchase a gift that will positively impact the lives of survivors.
By Megan Harvey '19, communication arts