Gleanings from Symposium
Spring Symposium has been a tradition at Gordon College since 1998. Each year as the geese return to campus and flowers begin to bloom again, classes are canceled for a full day of lectures, art shows, and discussions centered around a key theme. This year's Symposium took place on April 16 and explored the theme of "Appearance and Reality: Why Is It That What Seems to Be Often Is Not What Is?" The topic was explored from varying viewpoints and lenses, providing a holistic approach to the subject grounded in emotional, cultural, political and spiritual understanding.
Emotions were brought to the surface during True Grit: Personal Stories of Adversity and Triumph. This presentation, sponsored by the Academic Support Center (ASC), highlighted several student stories about physical and mental disability. The panel was led by sophomore Maddy Ullmann and featured Hannah Burgett '15, Brett Olsen '15, Mabel Martinez '18, and Berrit Goodwin '15. Each participant shared their personal story of overcoming adversity ranging from social anxiety to dyslexia, cerebral palsy, and more. The panel emphasized the importance of trusting God's plan and purpose for one's life. "God, take my weaknesses and turn them into strengths," said Ullman. "Our struggles are our strength."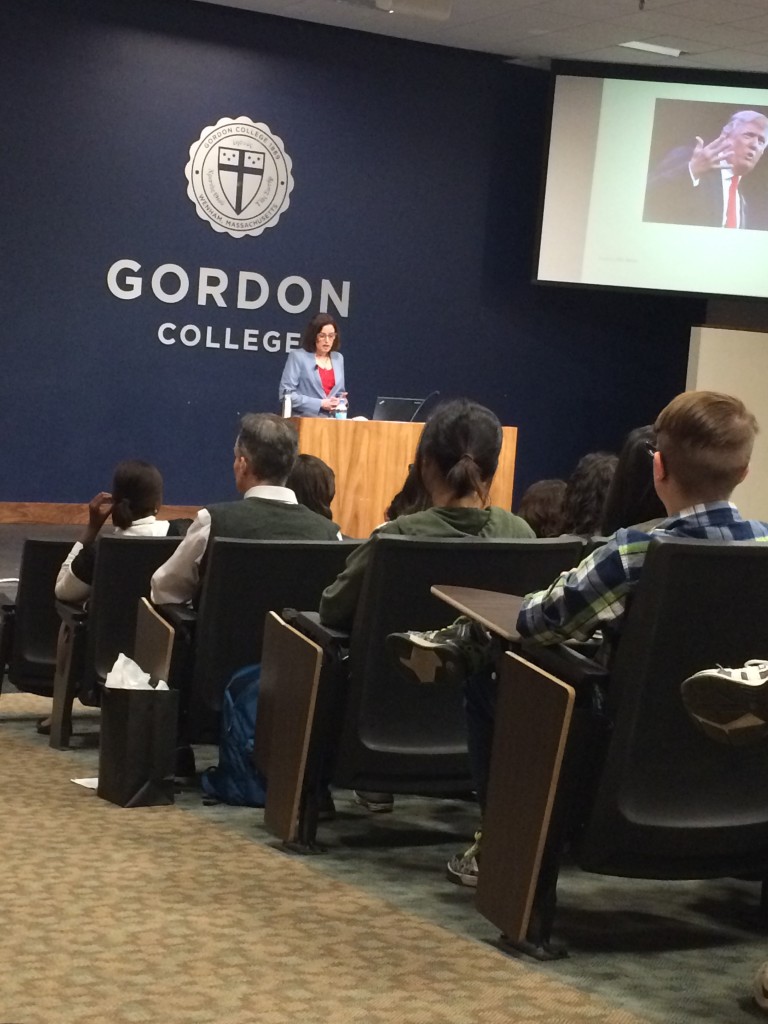 Cultural exploration of the theme occurred in various avenues. Advocates for Cultural Diversity (ACD) hosted #morethanahashtag and explored the difference between social media advocacy and real life advocacy. How effective is social media activism in real life? Does social media heighten certain events while silencing others? Many students contributed to the discussion, as did several faculty members. Associate professor of Spanish Pilar Perez-Serrano asked, "Is it dangerous to jump on the bandwagon to support an argument without knowing background?" Associate professor of French Emmanuelle Vanborre continued this thought by advising those present to educate themselves and become aware of the world around them. "Study the cultural context to understand the issue. Get news from different outlets," said Vanborre. #morethanahashtag is an ongoing discussion series sponsored by ACD. The next discussion will take place on Thursday, April 23.
Symposium concluded with a keynote address by political science and international affairs professor Dr. Ruth Melkonian-Hoover on "U.S.Immigration: The Realities Behind the Political Rhetoric." In one short hour, Dr. Melkonian-Hoover provided an overview of immigration perceptions focused on social and economic falsities. "Do we see immigrants for who they are?" questioned Melkonian-Hoover. As Christians, what are we doing to assist immigrants with cultural assimilation? Are we following the biblical notion of welcoming the stranger? Melkonian-Hoover's address fostered conversation and encouraged the audience to dive beneath the surface and search for the truth, not just the statistics.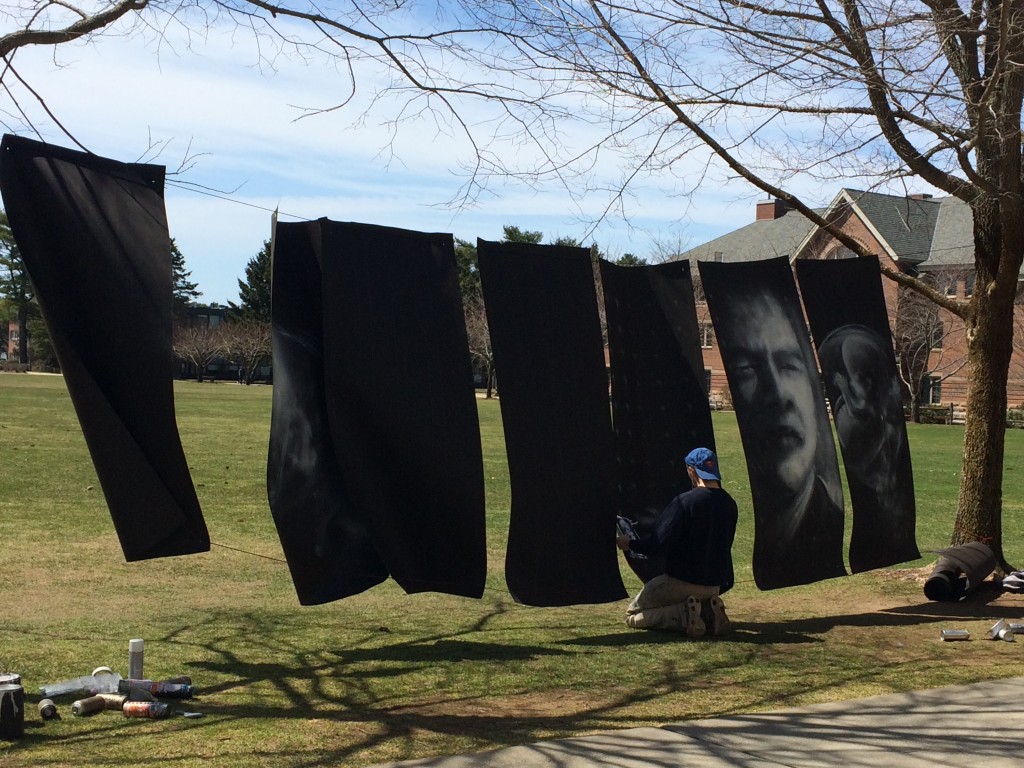 Of course, these are just a few events from the day. Other events included the student-led live creation of a mural emphasizing illusory views of humanity; discussions about physical abnormalities; and religious explorations spanning continents, centuries, and denominations. Each display urged the audience to transform their way of thinking from one-dimensional to a more holistic approach. "May our conversation[s] shed more light than heat," said Melkonian-Hoover. May this sentiment be true and shared among our plethora of conversations moving forward.