Gordon Alumna Earns a Top Spot in CCCU Young Alumni Contest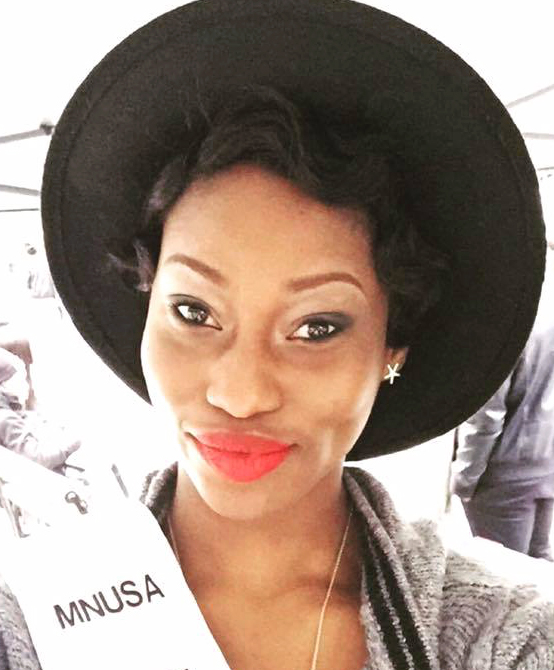 The Council for Christian Colleges & Universities has named the winner and runners-up in its inaugural CCCU Young Alumni Award. Gordon alumna Damilola Junaid '14, founder of the ARISE Africa Foundation and contributor for She Leads Africa, was selected as the second runner-up.
The CCCU Young Alumni Award is given to individuals who have graduated within the last 10 years and have achieved uncommon leadership or success in a way that reflects the values of Christian higher education. Thousands of people cast their votes for the 30 nominees, narrowing the selection down to 12 finalists before casting the vote for the top choices. The CCCU Young Alumni Award went to Houghton alumnus Steve Grudda '10. Hallie Darphin, a 2013 alumna of Mississippi College, was the first runner-up.
On the CCCU website President Shirley V. Hoogstra commented, "Our campuses have outstanding graduates who are not only well educated and trained to be successful leaders in the workforce but are also deeply rooted in their Christian faith, which propels them to a higher calling, no matter their vocation.…This is an exciting new way to recognize the influence our graduates are having in the world and to acknowledge the work of our campuses in providing an education that trains both the mind and the heart."
Dami's contest profile reads:
Damilola Junaid, a 2014 graduate of Gordon College, grew up in Nigeria with the dream of becoming a doctor. Having previously attended high school in London, she chose to attend Gordon College in order to deepen her global exposure, be challenged academically and experience growth in a Christian environment.
At Gordon, Dami declared a major in biology (pre-medicine concentration) and an economics minor. She spent a summer working with her half-brother, a gynecologist, at a hospital in Nigeria and was able to observe surgeries and the management practices. In the summer of 2013, Dami volunteered as a Public Health Advocate at the Innovative Product Research and Services (IPRS) advocating for consumer education. There she also researched websites such as the USDA for reliable data, and provided nutritional guidance to expectant mothers on the correct amount of minerals and vitamins in marketed prenatal supplements.
Following this trajectory on to her senior year, Dami entered Gordon College's first annual Social Venture Challenge—a social entrepreneurship-driven competition—and started a nonprofit, the ARISE Africa Foundation. With a mission to break the stigma surrounding STD testing in Nigeria, the organization also hopes to ultimately help Nigeria meet its United Millennium Development Goals. Impressed by her proposal, the [SVC] judges awarded her the top honor at the competition and she received $5,000 as seed funding money. Dami has continued building ARISE and formed partnerships with key organizations in Nigeria.
Furthermore, due to her passion for women empowerment in Nigeria and Africa as a whole, Dami also serves as a contributor (writer) for She Leads Africa (SLA)—an organization endorsed by Forbes and CNN with a mission to promote female startups on the continent. Additionally, she currently works as an OBGYN Research Technician at Brigham and Women's Hospital in Boston, Massachusetts, and is applying for an advanced degree in business and public health.