Gordon Professor's Side Gig: Lead Guitar for Top Civil War Period Band
This article, written by Paul Crookston '16, originally appeared in the Spring 2016 history newsletter.
Some students and professors got the chance to glimpse history professor Dr. David Goss's alter ego last October when his 2nd South Carolina String Band played a show at St. John's Episcopal Church in Beverly Farms. He plays an 1850s guitar, and each member of the band has an instrument authentic to that period.
The band arose organically in the 1980s out of the culture of Civil War hobbyists involved in the 2nd South Carolina Voluntary Infantry reenactment unit, which was based in Salem, Massachusetts. Due to their unflinching historical authenticity, the band grew in popularity. They have performed in feature films and Ken Burns' documentaries, as well as at music festivals and concerts like the one last fall.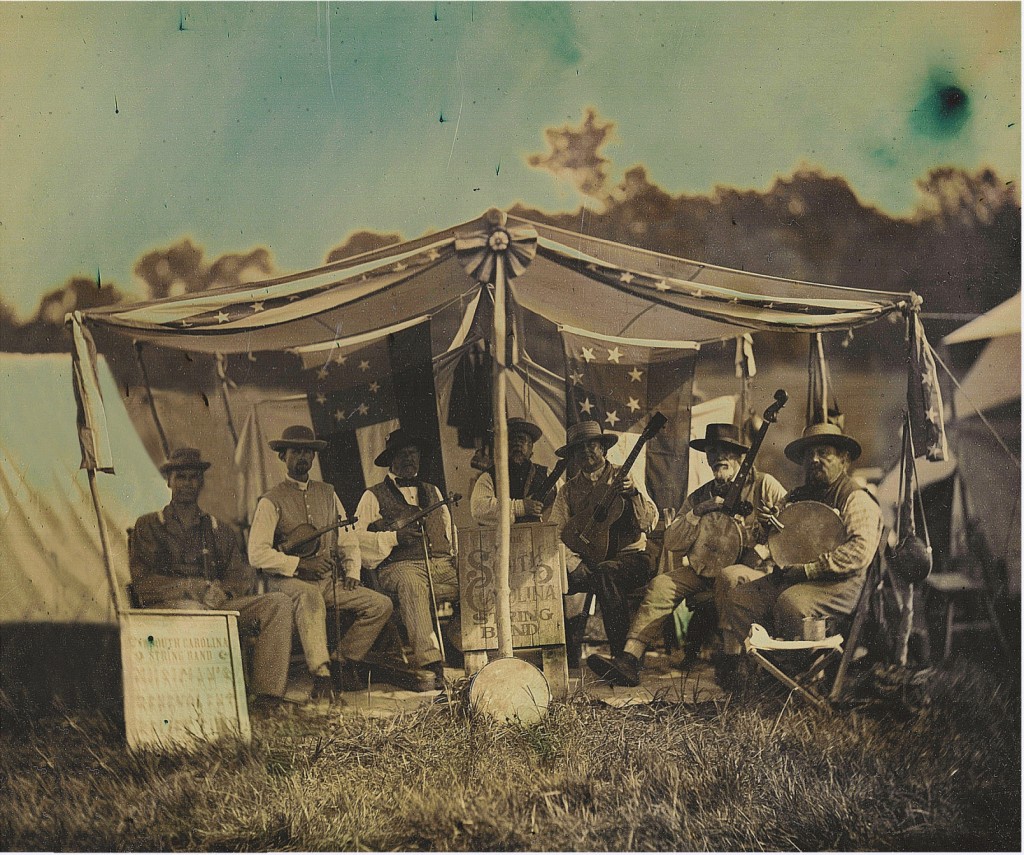 The musicians have witnessed firsthand that their Civil War hobby goes far beyond historians and reenactments. Ken Burns' momentous documentary on the Civil War combined with the 125th anniversary of the war to energize interest, which the group became caught up in.
Banjoist Joe Ewers, a Children's Television Worship artist who worked on the Muppets,
 had the flexibility to move, so the band relocated to the northernmost hub of Civil War history: Gettysburg.
In Pennsylvania, they looked for another fiddler and found Mike Paul, and the band's exposure grew. "We developed this synergy into working with the Civil War hobby," Goss said.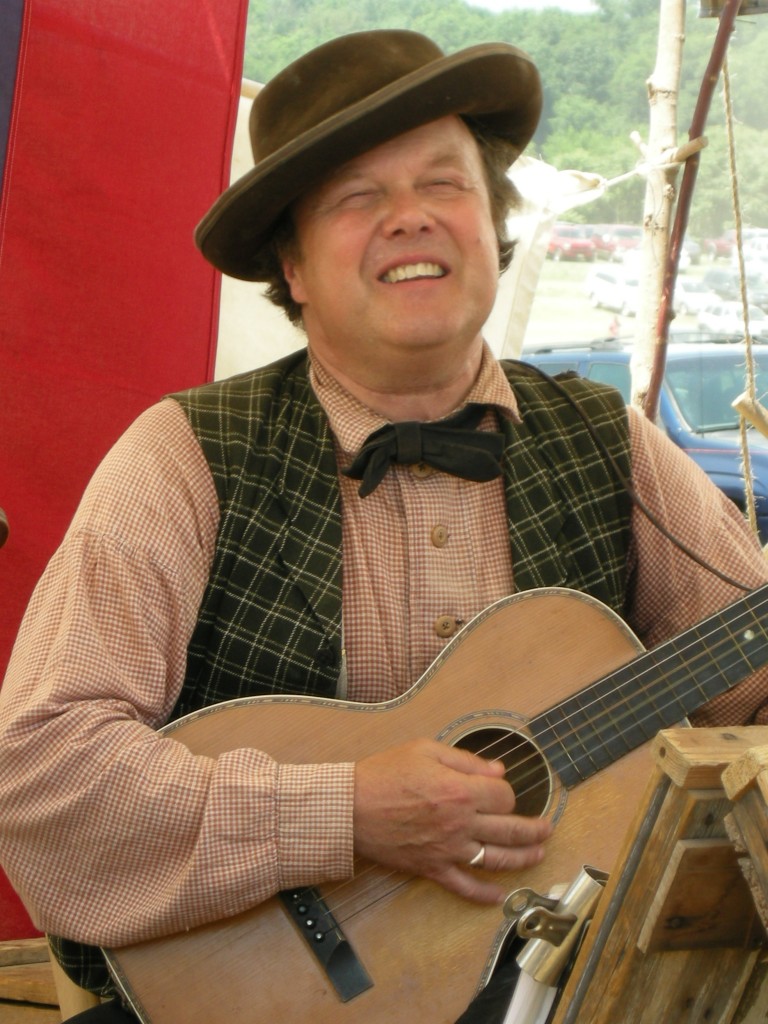 The Civil War hobby is significant outside of reenactments, and the band members have been happy to find a market for their music. At the time of our interview, the band's Southern Soldier CD sat at 33rd on Amazon's independent general folk charts. More importantly to them, they have status as historically accurate period musicians, and they have played in Ken Burns' documentaries Mark Twain and Jazz.
They even appeared on screen as Civil War band members in Gods and Generals with Robert Duvall.
Until the 1990s, the band had played modern musical instruments—but as their status rose, they switched to playing on period instruments. "The character of the band began to change, and we started to take a more professional attitude," Goss said.
"We even began to play music festivals, playing with real musicians!" he said with a laugh. One such event was the River Bend Music Festival in Chattanooga, Tennessee, and they also played at the National Portrait Gallery three times.
The band did not start with grandiose plans, and they have not put much into promoting themselves. "Over the years we've had the good fortune of working with some very talented people, and we've gotten to play in some venues we never would've had the chance to be in," Goss said.