Harvard Kicks Off Leadership Conference with La Vida's Challenge Course
Last weekend, two groups of 110 high school students from around the country participated in La Vida's challenge course at Gordon, kick-starting their 10 days at the National Student Leadership Conference (NSLC). Six additional NSLC groups will follow throughout the summer.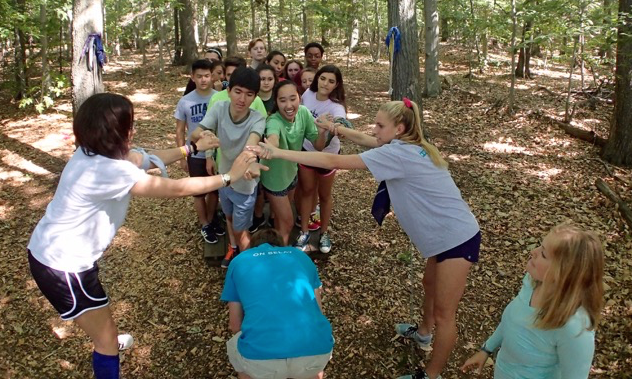 Held at Harvard University, the NSLC is a pre-college summer program allowing students to experience college life and explore future careers. Students take courses in medicine, healthcare, law and advocacy, participate in labs, and attend a criminal trial in Boston. Last year, NSLC welcomed four groups of 120 kids. This year, that number has nearly doubled.
La Vida's role in kicking off the conference is leadership development through its challenge courses and problem-solving activities. Leadership training is an integral part of La Vida and NSLC—but so is teamwork. Throughout the challenge course and other elements of the program, students not only tap into their leadership capabilities, but also strengthen their skills in encouragement, communication and teamwork.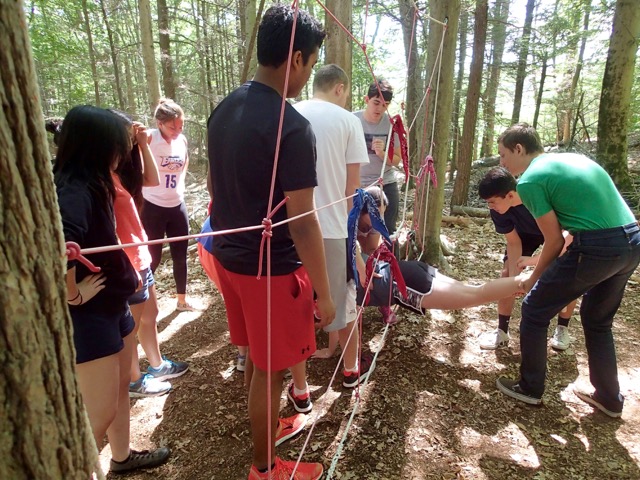 Their day on the challenge course begins with a low ropes course, allowing students to interact with and get to know one another. Problem-solving activities encourage involvement of both physical and mental capacities. In leadership training, the students debrief activities by choosing a ship-related metaphor with which they most resonate: a captain, a crew member, or cargo. Abigail Stroven, La Vida's Adventure Pursuits director and challenge course manager, notes: "The students begin to realize that self-perceptions are not always reliable. It is encouraging to see those who didn't feel like they were leaders (captains) be assured by their peers that they have distinct leadership skills unknown to them at first."
By the end of the day, the students gain a new understanding of their potential and the importance of their team, ready to take on the upcoming events at the student leadership conference at Harvard.
By Alex Rivera '16, English language and literature