High School Students Equipped for Connection and Growth
"Good experiences with teamwork and getting to know the other students."
 "An improvement on my communication skills, through the various small activities that require articulating what you want to be done."
 "Copious amounts of volleyball games."
That's how Ethan Purrington and Samantha McKinney, both rising high school seniors, describe their experiences earlier this summer at Equip, a Gordon program that includes a week of adventure and theological exploration for 40 high school students from around the country.
The goal, says counselor Madeline Berry '18, is to "show students how the different sections of the liberal arts can interact with the Christian faith." She explains, "the reason it's called Equip is to give students tools to bring back to their schools, to be salt and light."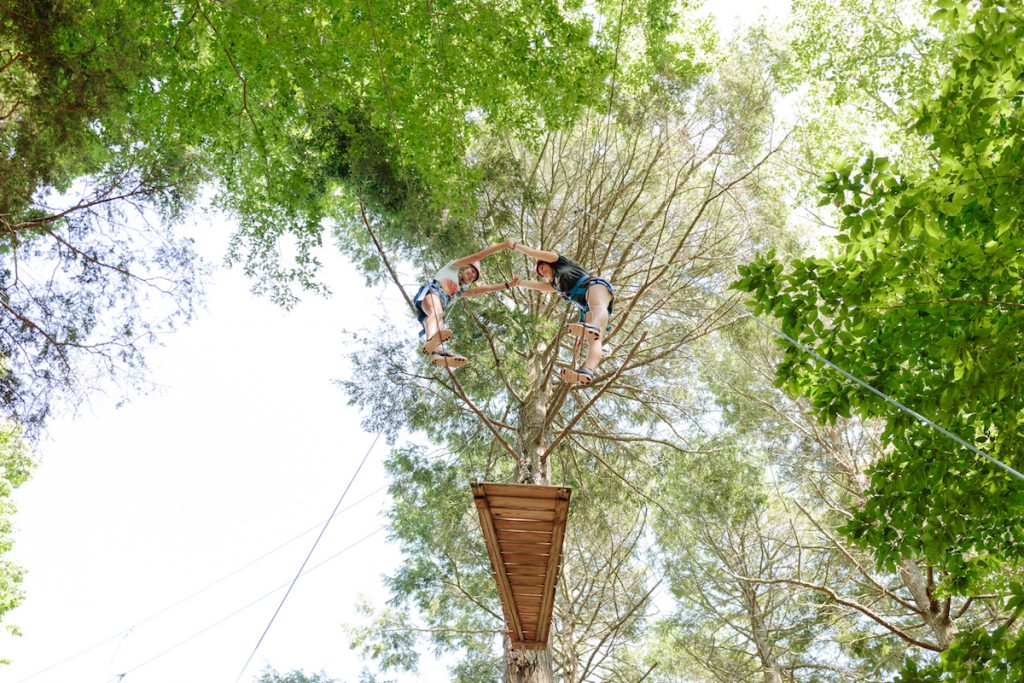 Each day focused on a specific topic, including "the arts, putting trust in God, social justice and the environment," says Ethan. They went to the Emmanuel Gospel Center in Boston and the La Vida ropes course on campus, learned about being good stewards of social media, studied the power of theater and art, and practiced improv comedy with Gordon's own Sweaty-Toothed Madmen troupe.
However, before any of those activities, the group bonded during a nine-and-a-half-mile canoeing trip on the Ipswich River. That paved the way for deeper connections all week.
Samantha says students and staff could talk about "what their faith is, how their journeys have been, their struggles and fears." Students learned to be "supportive and open to other students. The counselors and leaders really tried to share their stories and tried to reach every single student," she says.
Maddie says, "The way that we love students is really adaptable to different personalities, and that's done very intentionally."
Counselor Steven Schultz '17 agrees, noting the importance of "learning how to love people, even when you don't want to, even when you are too tired. It takes a lot to do it every day, and there's only one well that we can draw from to do that," he says. "With Jesus as that well, we're getting our joy, our love, our grace, our kindness from him, and when we have enough in our own lives it can spill out into other peoples' lives."
The best part of the week, all four agreed, was an evening of worship and time to pray "and ask God what he wants us to do with our minds and our faith," and to talk and pray with others, says Samantha.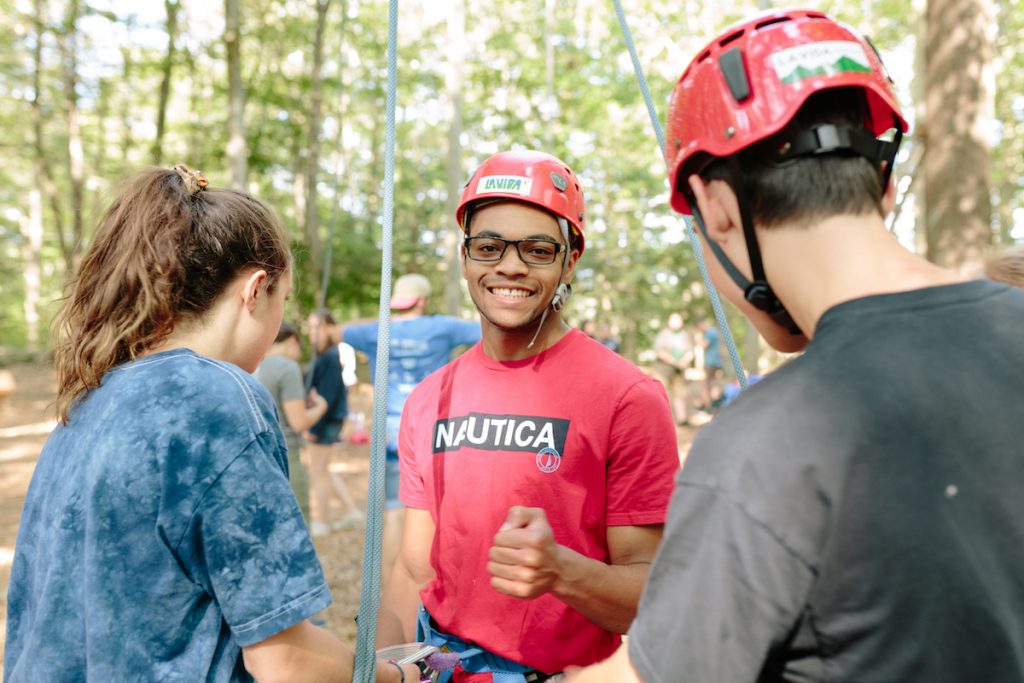 Ethan says it was "incredibly eye-opening, and Joe, one of the counselors, introduced us to having uncomfortable conversations and being desensitized to spilling with people, letting it out to people that you trust, and people whom you know care for you—and that was just great."
Maddie adds, "God was present there." She was moved to see "a group of young men from different lives, different socioeconomic statuses," opening up and "coming together with their arms around each other under their King."
That experience will stay with students long after the summer. "We don't want this week to be a spiritual high and for it to fade out once we're gone," says Steven. "It still takes diligence, effort, attentiveness each day. It's a daily picking up of your cross and following Jesus. But having days like these, and weeks like these is a huge encouragement for each person here to actually strive for that each day after Equip."
By Morgan Clayton '19, history
Photos by Steven Schultz '17