SVC Finalists Part One: Empowering Women in Uganda and Ethiopia
The Social Venture Challenge at Gordon College has never been more entrepreneurial in spirit. For the eighth year, student teams will pitch their startup and nonprofit venture ideas to a panel of judges in the Final Showcase, competing for their share of $10,000—but this year, the experience will take place virtually.
Out of 15 teams who went head-to-head in the Center for Entrepreneurial Leadership's semifinal event on March 3, seven groups remain in the competition. With quad four of the spring semester taking place remotely due to the COVID-19 pandemic, a new obstacle has been introduced to the students' challenge to conceptualize and organize a new venture.
In anticipation of the showcase via Zoom on April 30, The Bell interviewed each team to learn about their pitches and how they are adjusting to a new avenue of collaboration. Meet the two finalist teams developing creative plans to empower women in Africa: BELOVED and Meskerem.
BELOVED—Orlane Destin '21, Natane Griffith '22 and Baraka Kamau '23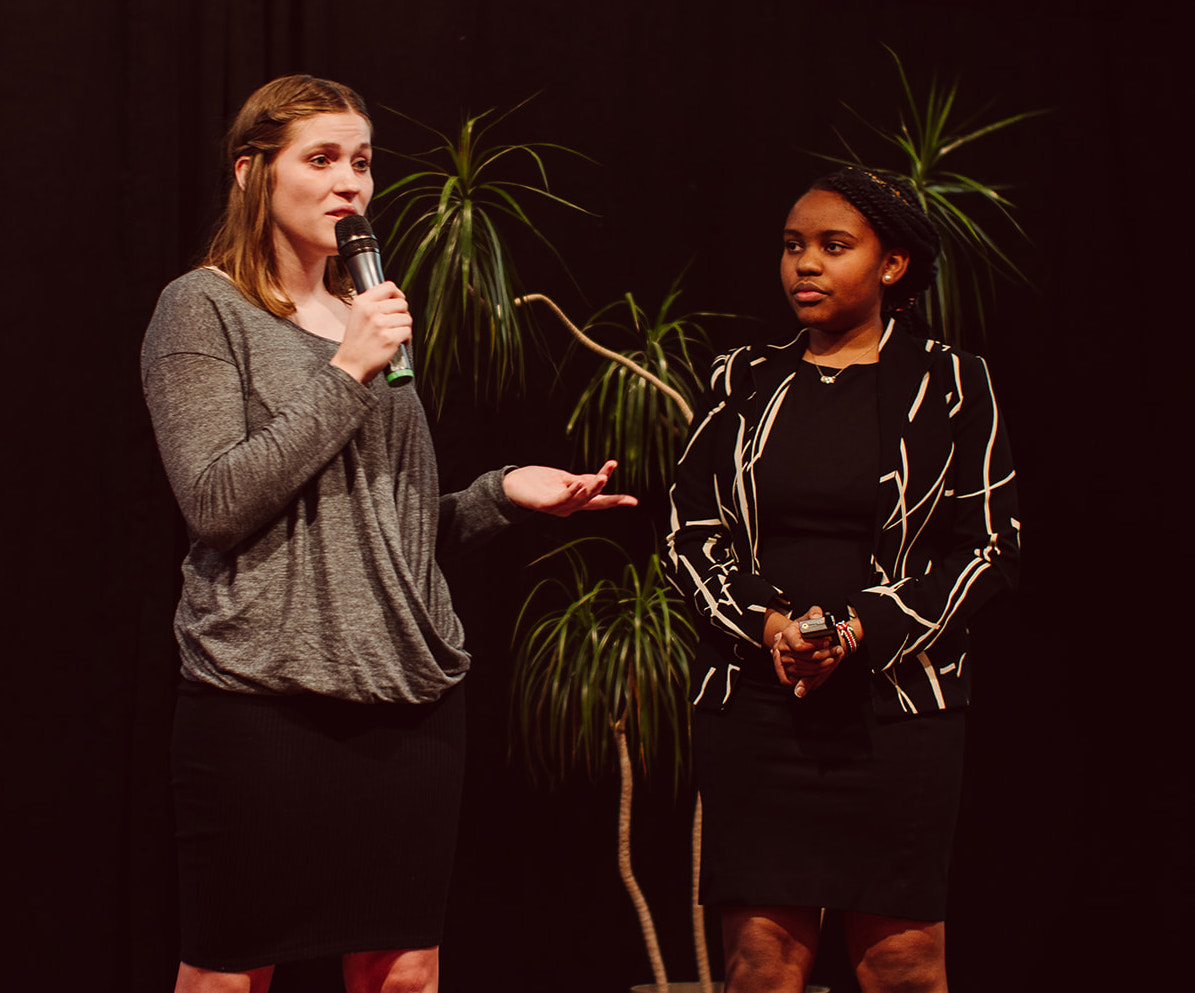 After weeks of rehabilitating children and women living on the street in Uganda last summer as part of the two-month A. J. Gordon Mission Fellows trip, Orlane Destin '21 felt God speaking to her: "You've seen what breaks my heart. Now it's time to be a woman of action."
She got right to work on the commission, and with the help of Natane Griffith '22 and Baraka Kamau '23, Destin created BELOVED, a nonprofit rehabilitation program for women in Uganda. There, says Destin, it's common for young girls to run away from home after losing a parent or when their family faces financial struggles. But they're often left on the streets and forced into prostitution. Destin observed nonprofits in Uganda that assist children but fail to break the cycles of poverty and prostitution.
"A child will go to school, but then grow up and have their own children run away to the street" she says.
So, the team's goal through BELOVED is to break the cycle by building a house for cohorts of girls, where they will be mentored, counseled and reintegrated into schools. The nonprofit will target the mental health of young women to help them heal from childhood trauma and PTSD. With knowledge on how to cope with psychological trauma, the team hopes women will be equipped to stop the cycle from repeating with future children.
"If we can help girls heal and process the trauma that they endured as a young child," says Destin, "they can be better equipped to go out and make a difference."
Destin, Griffith and Kamau are continuing their project by keeping contact with churches in both Uganda and on the North Shore, but have struggled to form financial partnerships in light of the COVID-19 pandemic. If they win the first-place prize, BELOVED's $5,000 will go a long way. They plan to invest in a house for their rehabilitation program, hire field directors to oversee operations in Uganda and give monthly stipends to counselors, mentors and housemothers.
"We'd be able to do all of these things," says Destin, "and still have money to furnish the house and purchase food." 
Meskerem—Amerti Gari '21 and Kalkidan Antonios '21
Growing up in Ethiopia, Amerti Gari '21 and Kalkidan Antonios '21 witnessed a corrupt system involving illegal immigration, human trafficking and a cultural taboo regarding women. 
At the root of the problem, says Antonios, is poverty. Specifically, "period poverty," which causes 14 percent of Ethiopian women to drop out of school.
"If women cannot get to access to sanitary materials," she says, "they are forced to drop out of school, which feeds into the cycle [where] they don't have a job, so they need to illegally immigrate to other countries to support their families. And the cycle just goes on."
Antonios and Gari formed Meskerem to give young women not only access to feminine hygiene products, but the ability to make their own reusable sanitary pads. The nonprofit will partner with Save Lives Ethiopia to form an educational after-school program for young girls.
"We wanted to empower women by giving them an education instead of allowing this pattern or this model of dependency," says Kalkidan. "A girl could not depend on donors for 45 years of her life."
The name Meskerem is Amharic for September—the first month of the Ethiopian year. The name symbolizes new hope and a fresh start, and the nonprofit's logo, the adey ababa flower, only grows during that season.
While the Meskerem team struggles to connect with their contacts in Ethiopia due to the pandemic, they keep busy creating prototypes, editing promotional videos and posting on social media. If they win the prize money, the team plans to purchase fabrics and sewing machines and pay program teachers.
Tune into BELOVED's and Meskerem's final pitches in the Social Venture Challenge Final Showcase via Zoom on April 30 at 7 p.m.
By Ellian Chalfant '22, communication arts and Spanish