The Growth and Movement of the Global Church
"There is not one square inch of the entire creation about which Jesus Christ does not cry out, 'This is mine! This belongs to me!'" – Abraham Kuyper (Dutch statesman and theologian)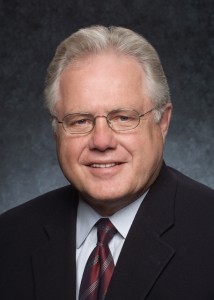 How is God moving in his global Church?
On October 7, Brian Stiller, global ambassador of the World Evangelical Alliance, came to Gordon to speak on the movement of the global Church and to present the newest of his 12 books, Evangelicals Around the World: A Global Handbook for the 21st Century (2015, HarperCollins).
Stiller's book addresses the question: "What is driving the Church that is unique to this generation?"
"The call of the Lord is not reserved for 'sacred spaces,'" Stiller asserted in his presentation at Gordon. Christians worldwide are responding to the needs to engage in their local community and tackle systemic injustice at its roots. "God loves justice, so we should love justice too," he exclaimed.
"We assume Christianity is in decline," Stiller explained, "but is it really?"
From Stiller's account of a flourishing Church the midst of global crises, apparently not.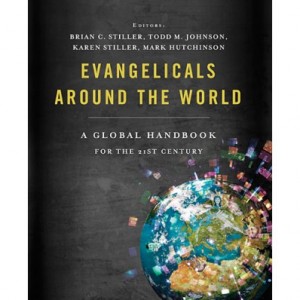 He outlined five main factors driving the growth and movement of the evangelical Church in the world: the rise of faith, an age of the Spirit, local leadership, widespread civic engagement, and a renewed emphasis on social justice.
He noted that the rise of faith is evident in the rapid growth of the evangelical community in Africa, South America and Asia. This is also an age of the Holy Spirit, Stiller asserted, pointing to the Pentecostal and charismatic movements as transformative in the Church. Leadership roles are growing more and more local, empowering nationals, rather than foreign organizations.
Raised in Sasketchewan, Canada, Stiller studied at the University of Toronto, Wycliffe College and Gordon-Conwell Theological Seminary. In 1983, he was appointed President of the Evangelical Fellowship of Canada and served for decades as a voice for evangelical Christians in Canada. In 2011 he became the global ambassador of the World Evangelical Alliance,  a role that has taken him across the globe from Mongolia to Bulgaria, and this fall, to Gordon College.
By Nora Kirkham '16, history and English language and literature