To See the World from the Bottom Up
"Be courageous."
These were the words Pope Francis used to encourage a young girl in Chicago and audiences across the country during a satellite interview prior to his visit to the United States last week. From speaking with homeless youth to providing encouragement to refugee families, Pope Francis is known and beloved for his warmth and spirit.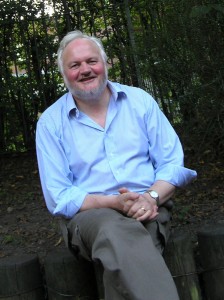 Anticipating the arrival of Pope Francis on the East Coast, Paul Vallely, renowned British author, journalist and professor, visited Gordon College.
A leading expert in religion, ethics and international development, Vallely delivered a lecture titled "Pope Francis: Bringing the Message of a Poor Church to the World's Richest Nation" and conducted a book signing on Thursday, September 17.
Vallely has written two biographies of Pope Francis. His critically acclaimed Pope Francis: Untying the Knots was published in 2013. This August, he published his second biography of the Pope, Pope Francis: The Struggle for the Soul of Catholicism.
In this second biography Vallely explores the Pope's message of compassion in place of condemnation. While some media sources and critics have labeled Francis' desire to create a "poor church for the poor" as highly liberal, Vallely asserts that Catholic doctrine has remained unchanged.
"Pope Francis," Vallely explained, "sees the world from the bottom up. He wants to affirm ordinary people in doing the right thing."
As the first Pope from the Global South, Francis brings a depth of first-hand experience in perceptions of poverty. His ministry in the slums of Argentina has given him to eyes to see the gaping wounds in society, and he rebukes political leaders for the excesses of global capitalism and destruction of the environment.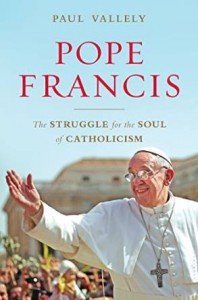 As the Pope recently traveled on the East Coast, he engaged in discussions with the world's political elite at the White House, Congress and United Nations. But he did not neglect a central focus of his mission: extending love and hope to the poor and disenfranchised.
Discussing prominent issues such as the refugee crisis, climate change, and homelessness, Pope Francis "speaks truth to power," Vallely insisted.
Pope Francis' visit to the United States and his message of love and courage are timely. As Vallely presented the story of Pope Francis' interaction with contemporary issues, he made one thing very clear: Pope Francis is "a man charged with joy."
 By Nora Kirkham '16, history and English language and literature