Art, Science and Advocacy: The Many Faces of Our Mental Health
The start of any new semester brings lots of new faces to campus. But the 99 faces in Ken Olsen Science Center don't belong to first-year students or faculty members.
Housed on the first and second floor, the exhibit of Many Faces of Our Mental Health brings together art, science and storytelling to capture the experience of living with—or loving someone who lives with—mental health challenges.
The exhibit contains 99 portraits—33 of individuals on the bipolar disorder spectrum, 33 on the schizophrenia spectrum and 33 who love them—all without labels. Two sculptures depict the mental health spectrum, and six paintings translate U.S. census data and scientific research on mental illnesses in poignant, transparent ways.
This slideshow requires JavaScript.
"My hopes for viewers of this work are that we recognize the value of all individuals in the community, whether or not they have symptoms of mental illness," shares artist Lynda Cutrell, "that we gain greater knowledge of ourselves and our mental health strengths and weaknesses and that we achieve sympathy, appreciation, acceptance and a desire to help those of us whose lives are disrupted and would benefit from more support and understanding."
Prior to coming to Gordon, the exhibit was on display at the Museum of Science in Boston and at Salem State University. "Our hope is that the exhibit is a catalyst for furthering conversation, education and community outreach, especially in areas where the arts, mental health and faith collide," says Gordon's Vice President for Student Life Jennifer Jukanovich.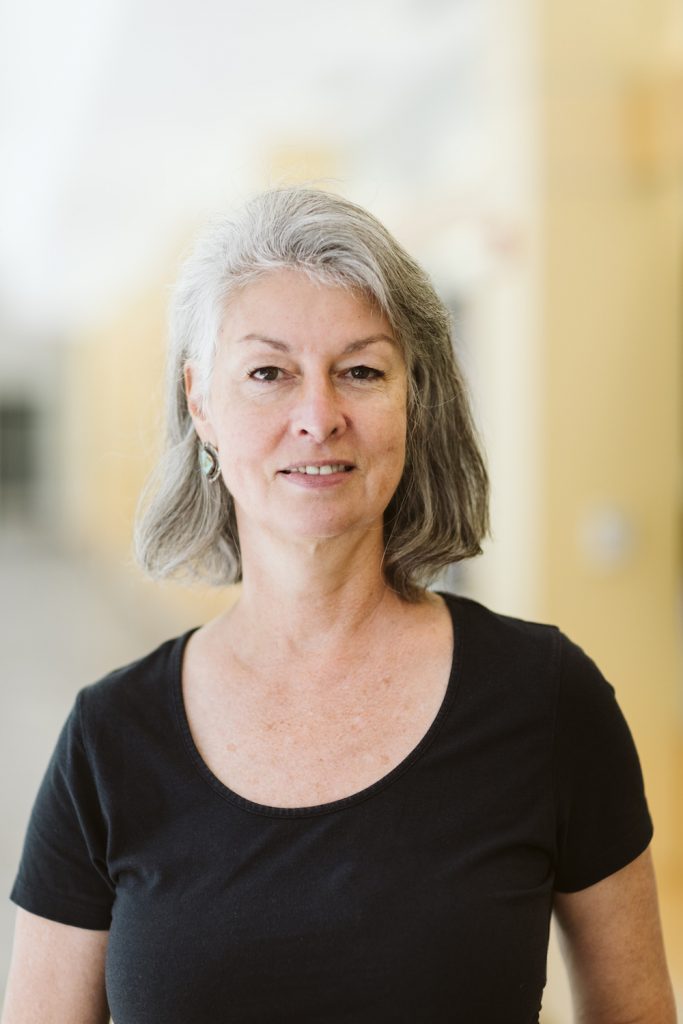 Cutrell (pictured right) spent 25 years in a financial services career before becoming an artist. "My interest in mental health has been fueled over decades, as several deeply-loved people in my life have lived with a wide range of symptoms," she shares. Cutrell previously served on the board of the National Alliance on Mental Illness.
The Many Faces of Our Mental Health exhibit will remain on display throughout the entire fall semester. An opening reception will be held on Thursday, September 6 at 7:30 p.m. in the Ken Olsen Science Center Loggia and Chairman's Room. Refreshments will be served, and all are welcome to attend. Additional events and lectures focused on mental health are planned throughout the fall.