Awakening Stories: Wake, Sleeper by Bryan Parys '04
A teen quietly hoping to miss church and sleep in. A Gordon student wandering in the woods in search of God's presence. And now, a published author.
Bryan Parys '04's new spiritual memoir, Wake, Sleeper (Cascade Books, 2015), is the product of eight years of hard work blending memory with present discovery.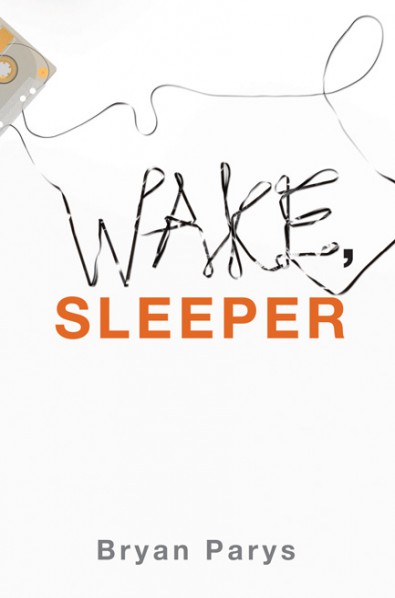 In this vivid collage of Parys' personal journey of faith and doubt, Parys shares entertaining and poignant moments from his childhood growing up in a non-denominational charismatic Christian community and his experiences as a budding writer and philosophy major at Gordon.
In mid-October, Parys read a selection of excerpts from his memoir to Gordon faculty and students. He read from chapters about his life at Gordon and as a young boy attending church with his family. In his chapter "In Exile," Parys invites his readers and listeners on a campus prayer walk to stroll with him through the familiar territory of the Gordon woods as he searches for God in the leaves, sky and trail.
What makes Parys' writing so remarkable is not only his ability to accurately put words to experiences common in the evangelical community, but his acute attention to detail. His writing employs all the senses. It amuses, inspires and surprises.
Parys earned his M.F.A. in creative nonfiction from the University of New Hampshire and has taught several courses in creative writing at Gordon. He is currently an editor and writer at Berklee College of Music, and author of the "SPORKS" column in Gordon's STILLPOINT magazine.
His writing has been featured on Relevant Magazine,  Sojourners and The Good Men Project.
Read Wake, Sleeper excerpt online >>
Enjoy Parys' personal musings on his website >>
by Nora Kirkham '16, history and English language and literature