Beauty Given by Grace: Art Exhibit and Lecture
The crowd was soon a mix of burgeoning, young art students and experienced patrons. As people trickled into the foyer of the Barrington Center for the Arts last Tuesday night, they mingled and meandered through the display of warm toned prints. The lively figures of Beauty Given by Grace, by Sadao Watanabe, welcomed observers to see classic biblical narratives in a new way. After a short reception, Bruce Herman, Lothlórien Distinguished Chair of Visual Arts and gallery director, ushered the crowd into the theater and introduced the evening's speaker, Sandra Bowden.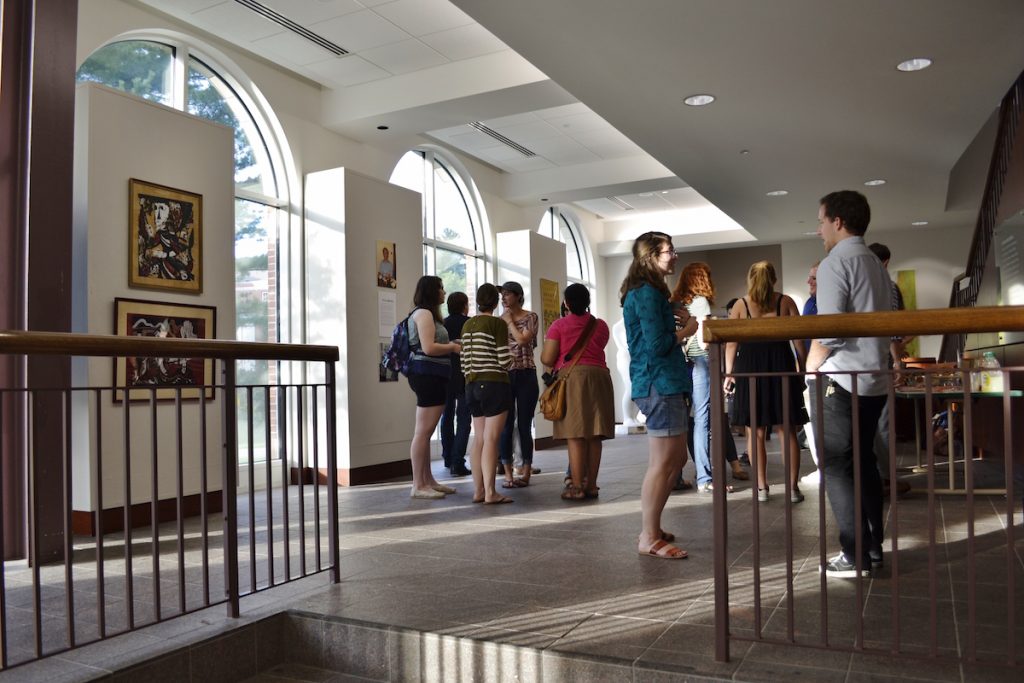 "She is a model art collector," Herman said of Bowden, an expert on the exhibit. "Sandra owns an enormous collection and she cares for it and archives everything perfectly. But she doesn't just hoard it; she shares it." The lecture continued with Bowden guiding the audience through a tour of the church's rich, visual heritage in Watanabe's art.
Watanabe (1913–1996), who found his faith at age 17, became interested in Mingei folk arts and printmaking and later devoted his life to using stencil dyeing to depict the stories of the Bible. But before he got to creating such bright masterpieces, Watanabe developed his skill in an unconventional way: drawing eyeballs for a medical clinic and designing kimono fabrics. He also drew inspiration from Western Art, especially from the Medieval period.
Unlike many Japanese artists, Watanabe did not desire to capture the fleeting moment, as exemplified in Katsushika Hokusai's famous painting, "The Great Wave off Kanagawa." Watanabe was heard to say that he wished to create "art of eternity, not of the passing moment." He focused on illustrating biblical scenes because he was genuinely devoted to sharing God's truth through his art. He wrote: "I don't want my work to simply decorate churches. I want them to be hanging where ordinary people gather because Jesus brought the gospel to the people."
Watanabe didn't just reach the people of Japan. His work was embraced all over the world and displayed in such places as the British Museum, New York's Museum of Modern Art and the Vatican Museum.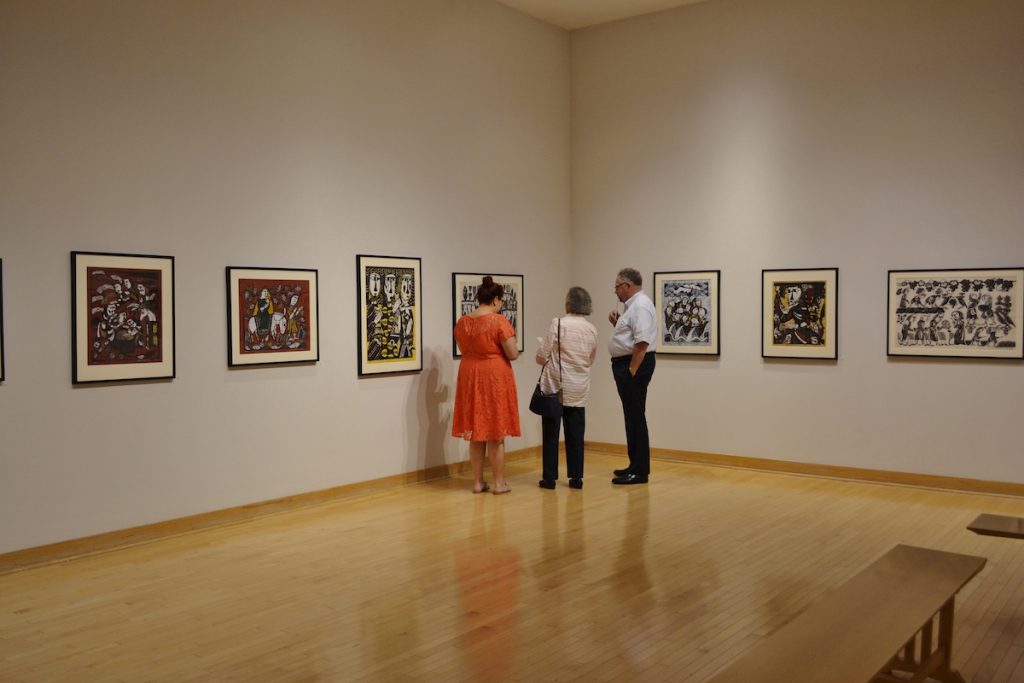 Sponsored by CIVA, Beauty Given by Grace is making its way around the states and then, hopefully, back to visit its birthplace, Japan. The exhibit will be on display in the Gallery at the Barrington Center for the Arts through October 15.
Article and photos by Veronica Andreades '19