Bouldering by Blacklights
Gordon's own La Vida Rock Gym recently kept its doors open late and flipped the switch on some blacklights. For hours, the glow of white-clad students whizzed over climbing routes marked with neon tape that gave the appearance of a giant confetti blast. It was the Annual Blacklight Climb.
The idea came from recent alumnus and Rock Gym record holder Ken Burgess '15, and was developed by Rock Gym co-presidents Melissa Wolfe '17 and Rachel Therriault '16. Wolfe, Therriault and the rest of the Rock Gym staff hoped that people who wouldn't regularly climb might be swayed by the chance to boulder by the blacklights.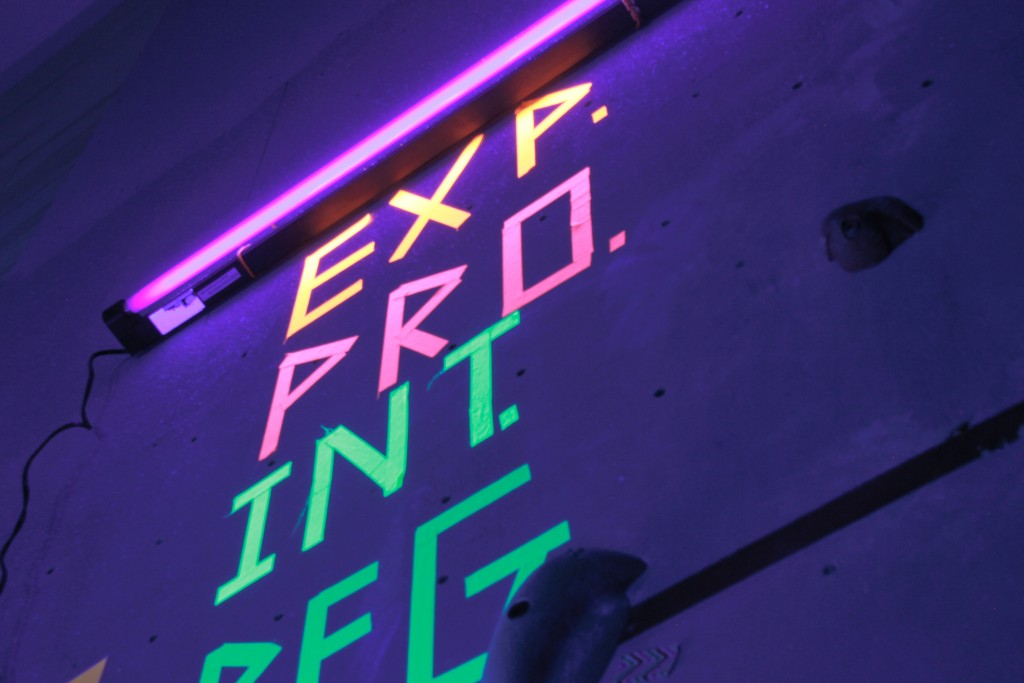 Their plan seemed to work, as the evening staff saw almost 60 climbers as opposed to the normal 10 or 15 at a typical night shift. Most, Wolfe and Therriault said, were new or infrequent climbers.
One volunteer belayer, Jeff Davis '19, said, "It's definitely a great experience for people who don't normally come here all the time. It's a nice event to just show up and experience the Rock Gym, maybe for the first time." Indeed, this event seemed to succeed in sparking interest, both among first-year students who have never been to the Rock Gym, and among older students who hadn't been by in a long time (or ever).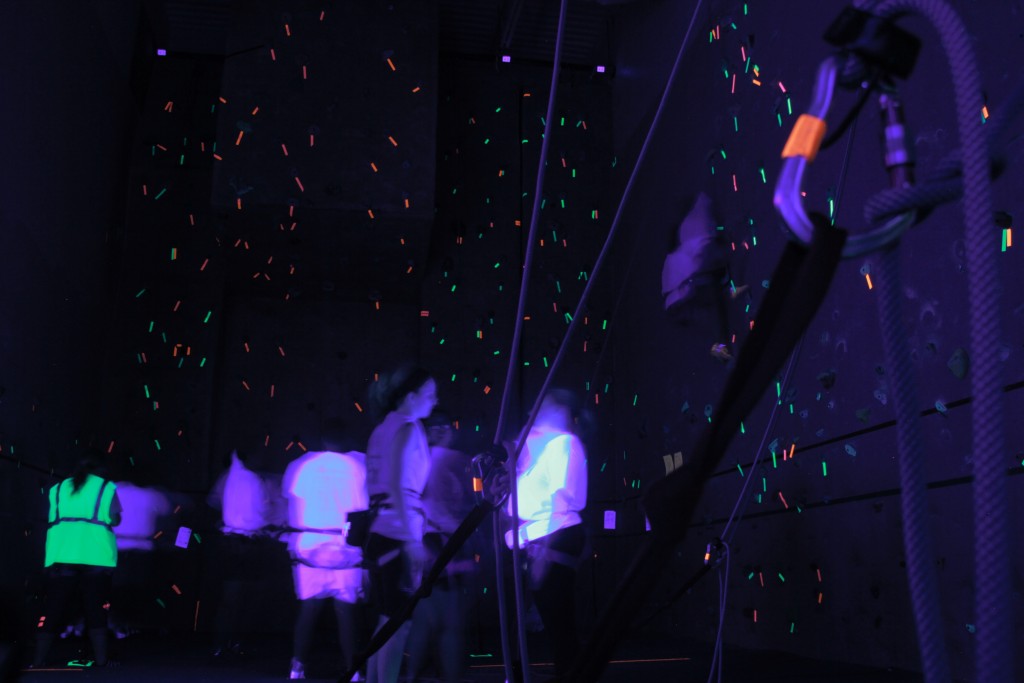 The La Vida Rock Gym is a fantastic, inexpensive opportunity that the College offers. For Gordon students, it will most likely be the only time you can climb as much as you want for only $1 (to cover your shoe rental). Blacklights are only once a year, but climbing is year-round—so take advantage of this awesome opportunity!
The general public—new and experienced climbers of all ages—can climb during Open Gym hours on Mondays, Tuesdays, and Thursdays from 6 to 9 p.m. and Wednesdays from 3 to 9 p.m. Day passes and memberships are available for low rates. (And the $1 shoe rental applies to you, too!) Complimentary belayers, harnesses and basic instruction are provided. The La Vida Rock Gym also runs lessons and private events. Learn more >>
By Sierra Elizabeth Flach '18, communication arts and English language and literature (creative writing)