Gordon College Mourns the Loss of Sixth President Richard F. Gross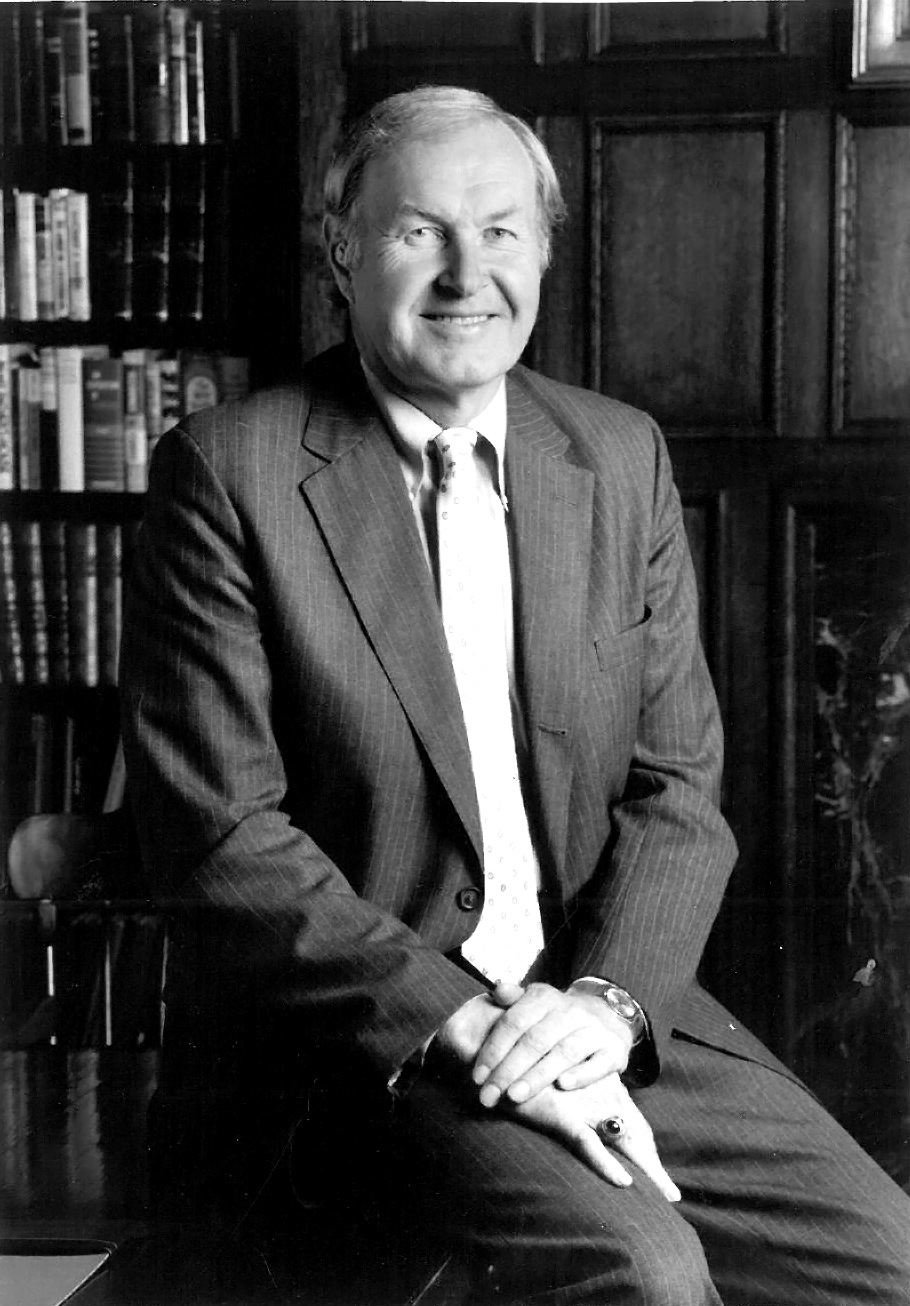 UPDATE: A memorial service for Dick Gross will be held on Saturday, January 19, 2019, at 10 a.m. in the A. J. Gordon Memorial Chapel at Gordon College.
Dr. Richard F. Gross, who served Gordon College for 25 years, including 16 as the College's sixth president, has passed away following complications from multiple strokes. He was 87.
"Dick Gross leaves an indelible legacy at Gordon College that will never be forgotten," said Gordon President Michael Lindsay. "He will be remembered for being a man of humble integrity and wisdom who developed a strong faculty as the College's academic program expanded and guided Gordon through pivotal moments in its history. My wife, Rebecca, and I will always be deeply grateful for his steadfast support and encouragement to us. He and his wife, Jody, have been dear friends and wonderful colleagues. Dick will be missed but never forgotten; he means so much to the entire Gordon family."
Gross began his career at Gordon in 1967 as dean of the College. In 1969, he moved into the position of senior vice president and, in 1976, accepted his appointment to the presidency. He remained at the helm until his retirement in 1992. Gross guided Gordon College through its centennial anniversary and to the cusp of the 21st century—leading the College in major expansions in nearly every aspect of its work, ushering in a new era of national recognition and respect for the institution.
Gross assumed the presidency a few years after the Gordon Divinity School became part of a new Gordon-Conwell Theological Seminary, and he played a critical role in continuing Gordon College's emergence as a Christian liberal arts institution with national recognition. During this transition, he helped build Gordon's outstanding academic reputation, while keeping a thoughtful Christian perspective at the forefront of contemporary cultural issues.
It was a time when the College gradually shed the sense of a dichotomy between "full-time Christian service" and "secular" work. "Such a distinction is simply not scriptural," Gross wrote. "At Gordon all of the liberal arts are at the service of Christ; and we understand Christ's injunction to 'go into all the world' to include the worlds of education, business, music, computer science, and politics, as well as foreign missions." This expansive view of Christian vocation—and of the Kingdom—would set the agenda for the College in the decades to come.
During his presidency, Gross and his administration placed heavy focus on faculty growth and development. A new program supported faculty in their research and professional development, and new faculty were recruited to strengthen academic programs. Enrollment, budget and facilities also expanded under Gross's leadership. In 1967, Gordon had 28 full-time faculty and 12 academic majors. By 1991, Gordon had a faculty of 75 and 28 majors, as well as new global programs in England, Kenya, France and Costa Rica.
Part of the College's growth came through the merger with Barrington College, led by Gross in 1985. He also oversaw physical expansion of the College, including the additions of MacDonald Hall and Ferrin Hall, and updates to the Winn (now Jenks) Library. He is remembered for his intelligent and graceful leadership during a time of rapid expansion of the College—in terms of both quantity and quality.
Born in Chicago, Gross attended Wheaton College (IL) as an undergraduate and received M.A. and Ph.D. degrees from Michigan State University. Before coming to Gordon, he was dean of students at Wheaton College and an assistant professor in the education department. Following his 25 years at Gordon, Gross continued to serve the College as advisor to the president, president of the Gordon College Foundation, close friend and steadfast supporter.
Gross and his wife, Jody, were presented with Gordon's Lifetime Achievement Award in 2013 for their decades of faithful servant leadership. Gross's legacy lives on not only through the College's reputation but through programs named in his honor, including the Richard F. Gross Fellows (a one-year program focused on justice in urban environments), the Dick and Jody Gross Servant-Leader Award for individuals who have demonstrated commitment to servant-leadership, and the Richard F. Gross Distinguished Lecture Series, which features prominent public officials, scholars and leaders representing a diversity of contemporary perspectives and reasoned discourse.
In lieu of flowers, please send noncharitable checks for the Tongai and Tatenda Makoni Fund (specify the fund on the memo line), made payable to Gordon College, to Development Office, Gordon College, 255 Grapevine Road, Wenham, MA 01984-9971. Charitable donations can also be made to the College in support of the Richard F. Gross Distinguished Lecture Series.
A memorial service will be held on Saturday, January 19, 2019, at 10 a.m. in the A. J. Gordon Memorial Chapel.