Is Faith More Powerful Than the "Big C"?: Renowned Oncologist and Visiting Scholar Demystifies Cancer
Dr. Ken Bishop '98 is a Gordon alumnus, a professor at Brown University and a doctor. As an oncologist, Dr. Bishop has devoted much of his life to studying "the big c," and he's coming to Gordon several times during the month of October to share about his own experience with cancer—as someone who treats cancer patients and as a family member of someone who lost their battle with cancer.
"One of my goals is to try to demystify cancer a little, as much as that's possible with our current knowledge base. Our culture gives cancer so much power, and I've had the privilege to observe that faith can be more powerful. That's probably the most important thing I'd like to try to communicate."
On October 2, 16 and 23, Dr. Bishop will address this subject as a part of the 2017 Herrmann Lecture series, sponsored by Gordon's Center for Faith and Inquiry and the Templeton Foundation. Now in its fifth year, the series is committed to exploring the relationship between faith and science, and how these two often-polarized fields are inextricably linked.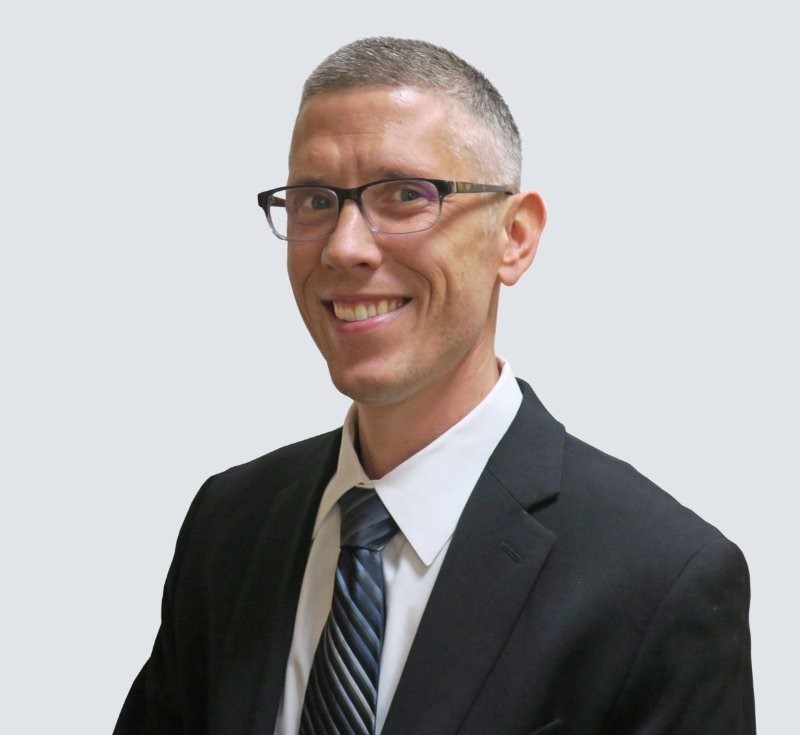 To start, on October 2, Dr. Bishop will cover the history of cancer and cancer treatment. His talk, "The Present State of Cancer Research and How a Doctor's Faith and Vocation Inform One Another," will take a look at how treatments have changed over the decades. He'll introduce new cancer treatments, which are becoming more personalized and less toxic than ever before.
The following two sessions "are less scientific," he says. Instead, they will focus on the "personal and spiritual implications of facing a cancer diagnosis and how . . . faith can sustain us through that."
These—the personal and spiritual implications of a cancer diagnosis—are ones that Dr. Bishop has dealt with for much of his childhood and early adulthood. The year after Dr. Bishop graduated from Gordon, his dad passed away from lung cancer. Before this point, his dad had battled two other types of cancer and had been fighting this disease for much of Dr. Bishop's early life.
Dr. Bishop explains that, "the second and third sessions [will] focus a bit more on the ways medical training and my own faith journey have impacted each other, and how my perspective on our relationship with God has been informed by the process of learning to be a doctor and confronting illness and mortality nearly every day."
In the spirit of faith and science, Dr. Bishop will endeavor to demystify cancer—despite his many poignant encounters with it—to remind us that faith is a much more intrepid force.
The first lecture will take place on October 2 at 4:30 p.m. in the Chairman's Room located in the Ken Olsen Science Center.
View a complete schedule and details about participating scholars >