Light, Hope and Joy: Preparing Our Hearts for the Manger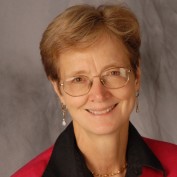 On Thursday, December 10, Dr. Elaine Phillips led a day-long Advent retreat for women of Gordon College and the community, inviting them to join her in reflection on the narratives of biblical women.
The retreat focused on a foundational theme of the Bible: the perfect and powerful goodness and unfailing love of God for all who are wounded, scarred, doubting, or face overwhelming challenges. Dr. Phillips stressed that the best path into God's healing and restorative presence is through His Word as He uses it to reshape broken lives.
Dr. Phillips earned her Ph.D. in rabbinic literature, taught in Israel for three years with her husband, Perry, and has taught biblical studies at Gordon College since 1993. She chairs the Department of Biblical Studies and Christian Ministries. She is the author of With God, Nothing Is Impossible, and of a commentary on the book of Esther featured in The Expositor's Bible Commentary.