Lizzie Bright and the Buckminister Boy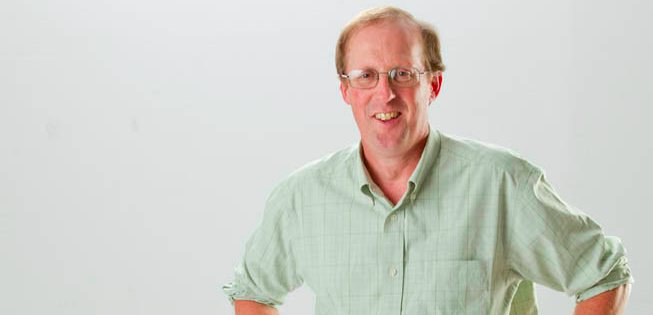 The Hamilton-Wenham Public Library's 2016 Community Read book, Lizzie Bright and the Buckminister Boy—an award-winning tale of friendship set against the racially charged persecution of an island community in early 20th-century Maine—will culminate with a presentation by the book's author, Gary Schmidt, on Thursday, October 27, 7:30 p.m., on the campus of Gordon College.
Lizzie Bright draws on the true story of Malaga Island, where a community founded by former slaves was forcibly evicted in 1912 at the instigation of a neighboring mainland town. In this fictionalized account, 13-year-old Turner is the son of Reverend Buckminster, newly relocated with his family from Boston to become the Congregationalist minister in Phippsburg, Maine. Out of place and at odds with the other boys there, Turner develops an unexpected friendship with a girl named Lizzie Bright, who lives on nearby Malaga with her grandfather, but their friendship offends the people of Phippsburg, who want to drive out the islanders and remake Malaga as a lucrative tourist spot.
The Library's 2016 Community Read capstone event, co-sponsored with Gordon College, will begin with a reception and book-signing at 6 p.m. in the Ken Olsen Science Center, followed by Schmidt's keynote talk, "Lizzie Bright, the Buckminster Boy and September 11th," at 7:30 p.m. in the A. J. Gordon Memorial Chapel. All events are free and open to the public.
Gary Schmidt is a prolific children's and young adult author of 13 books and two scholarly research publications. Lizzie Bright (2004) received both the Newbury Honor and the Printz Honor; The Wednesday Wars (2008) also received a Newbury Honor; and Okay for Now was a 2011 National Book Award finalist. Schmidt is a professor of English at Calvin College in Grand Rapids, Michigan and a 1979 graduate of Gordon College.
For information on the Hamilton-Wenham Public Library's 2016 Community Read program, contact Jan Dempsey, library director, at [email protected] or visit the library's website.