­­Meet the 2023 Homecoming Awardees
On Friday, September 29, Gordon's Homecoming and Family Weekend will kick off with an evening reception honoring nine alumni for their impactful work and faithfulness to Christ. Get the know the recipients of the 2023 Alumni Awards:
A. J. Gordon Missionary Service Award: Jamie Charles '80B
As the founder of His Hands Support Ministries, Jamie Charles '80B supports the flourishing of children in 21 countries around the world. His Hands Support Ministries, which Jamie and her husband, Philip Charles '81B, founded in 2003, partners with local pastors to provide for the basic needs of the children in their communities. Jamie is also the author of But God: Imperfect People Being Shaped into His Hands, which recounts her journey into international ministry work. A Barrington alumna who holds a degree in youth ministries, Jamie and her husband have six children and numerous grandchildren.
Alumni of the Year: Francis K. "Fran" Brown II '85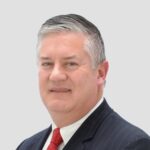 Gordon alum Francis K. "Fran" Brown II '85 has built a distinguished, decades-long career as a leading accounting professional. As a managing partner at nationally recognized accounting firm Capin Crouse LLP, he helped build the firm into the nation's largest accounting firm that works solely with nonprofit clients, including colleges and universities. His responsibilities include guiding implementation of strategy and key objectives, and he has hired many Gordon grads over the years. Fran has shared his skills and experience with Gordon students as an adjunct professor in higher-level accounting. In other service to Gordon, he is past chair of the Gordon Alumni Council. Fran and his wife, Theresa, live in Danvers, MA, where they are active members of Seven Mile Road Church in Melrose, MA. The couple has four children, including two Gordon alumni: Francis III, Bobby '14, Leah '15 and Andrew.
Entrepreneur of the Year: Katherine Forbes-Smith '96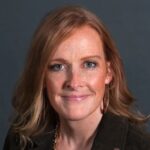 As a family nurse practitioner specializing in adolescent medicine, mental health and gynecological issues for children and young adults, Katherine Forbes-Smith '96 came to see that the mental and physical health of her young patients was deeply tied to the health of their families. Her conviction that whole families, not just children, need holistic care to support mental health prompted her in 2011 to found The Well: A Center for Hope and Healing. The Well's more than a dozen practitioners focus on emotional, physical and spiritual healing for clients of all ages. The patients who enter The Well's doors are able to receive psychotherapy and counseling, spiritual direction, occupational therapy, art therapy, massage therapy, nutrition and fitness guidance and life coaching. In addition to her role at The Well, Katherine continues to work as a co-owner and nurse practitioner at Bridgewater Pediatrics. She holds an M.S. in nursing from Boston College and is currently working toward a Doctor of Nursing Practice degree from UMass Lowell. She and her husband, Karl '94, live in Bridgewater, MA, and have three daughters, including one current Gordon student.
Entrepreneur of the Year: Noelle Guerin '02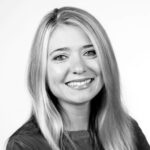 When Noelle Guerin '02 graduated from Gordon with a degree in English, she wasn't sure what her future held. After starting her first job, she fell in love with the field of public relations. This led her to a career spanning over 20 years in public relations, taking her to Manhattan and then back to the Greater Boston area. Noelle spent 18 years at Cercone Brown, where she spearheaded 12 experiential public relations programs, which now make up the cornerstone of the firm's public relations and events business. In 2020 she stepped out on her own and started Cru of Two, a boutique, full-service public relations and marketing firm with lifestyle clients in areas such as food, beverages and fashion. Also in 2020 Noelle began teaching public relations courses at Gordon as an adjunct professor, and in 2023 she joined the faculty part time as a professional in residence for strategic communication in Gordon's Communication Arts Department. 
Jack Good Community Service Award: Mark Panjwani '91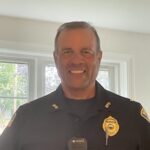 Service to his community is at the heart of Mark Panjwani's '91 career as a police officer and paramedic. As a police lieutenant in the Beverly Police Department (MA), Mark works to bring care and compassion, as well as highly trained skill, to the individuals he encounters while on the job. In recognition of this excellence, Mark received the Beverly Police Department's first Community Police Officer of the Year Award, given annually to the officer who "significantly contributes to public safety and quality of life." He is also certified as an advanced paramedic, and he serves as the Beverly Police Department liaison to Beverly Hospital and as the department's medical training officer. Mark takes what he has learned at home to serve abroad, using his medical skills to participate in mission trips as a paramedic to nations diverse as Ghana, Myanmar and Ecuador. Mark holds an M.A. in Criminal Justice from UMass Lowell, and he and his wife, Rebecca '96 '98M, have four children.
Margaret C. Wright Memorial Award: Rebekah Dostie '20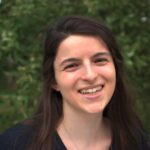 At the beginning of the 2022 school year, most of the first graders in the classroom of Rebekah Dostie '20 at Noah Webster Microsociety Magnet School were performing below grade level in reading and math. By the end of the year––her first teaching in the Hartford, CT, public school system––every single student in her class had improved their screening scores, which measure grade-level learning goals. Rebekah's passion for reaching her young students, many of whom face challenges such as trauma, hunger or poverty, was aided by the rigorous instruction she received at Gordon in the science of reading and a systematic approach to phonics. Read more.
Winifred Currie Alumni Award in Education: Jordan Heckelmann '15 '18M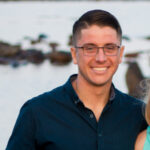 For Jordan Heckelmann '15 '18M, a strong commitment to growth for his students and his own professional growth has opened doors for him as he takes on increasing leadership in the world of Christian education. As an academic fellow at Valor Christian High School in Highlands Ranch, CO, Jordan started off his education career teaching history and coaching strength and conditioning. After completing his fellowship Jordon returned to the Gordon area to pursue a master's degree in curriculum and instruction from Gordon. During this time he taught eighth-grade history and Bible classes at Portsmouth Christian Academy in Dover, NH. In 2020 Jordan was promoted to Portsmouth Christian Academy's Upper School principal. Jordan and his wife, Emily '15, have three children.
Young Alumni of the Year: Adam '12 '14M and Katie '14 Quinn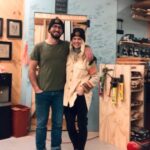 Adam '12 '14M and Katie '14 Quinn are the co-founders of The Cornerstone Creative, an after-school mentorship program that teaches woodworking and craftsmanship in a place of safety, hope and learning to the youth of Gloucester, MA. Participants learn life skills like problem-solving and attention to detail—skills that will serve them well as they grow up and pursue higher education and a career. Adam is a born-and-raised Gloucester native with a master's degree from Gordon in educational leadership. He previously worked as the director of recreation and leisure at Northeast Arc, an organization that promotes flourishing for individuals with disabilities. Katie works full time as a counselor at New England Academy, a therapeutic middle and high school in Beverly, MA. She is a licensed independent clinical social worker, and her master's in social work degree is from Simmons College.