Multimedia Concert to Highlight Artistic Inspiration Abroad
The dramatic cliffs and bold green grass of Scotland overwhelmed German composer Felix Mendelssohn on his 1829 travels. Its landscape sparked a wealth of artistic inspiration that spilled from his mind onto paper in the form of a graphite sketch and a letter to his family. Atop the letterhead, 21 lines of what would become Mendelssohn's Hebrides Overture reveal the conception of his beloved orchestration.
When 35 percent of Gordon's students study abroad each year, they encounter moments of inspiration not unlike Mendelssohn's, and Gordon Symphony Orchestra (GSO) conductor Benjamin Klemme wants to capture and share such experiences in his favorite language—music.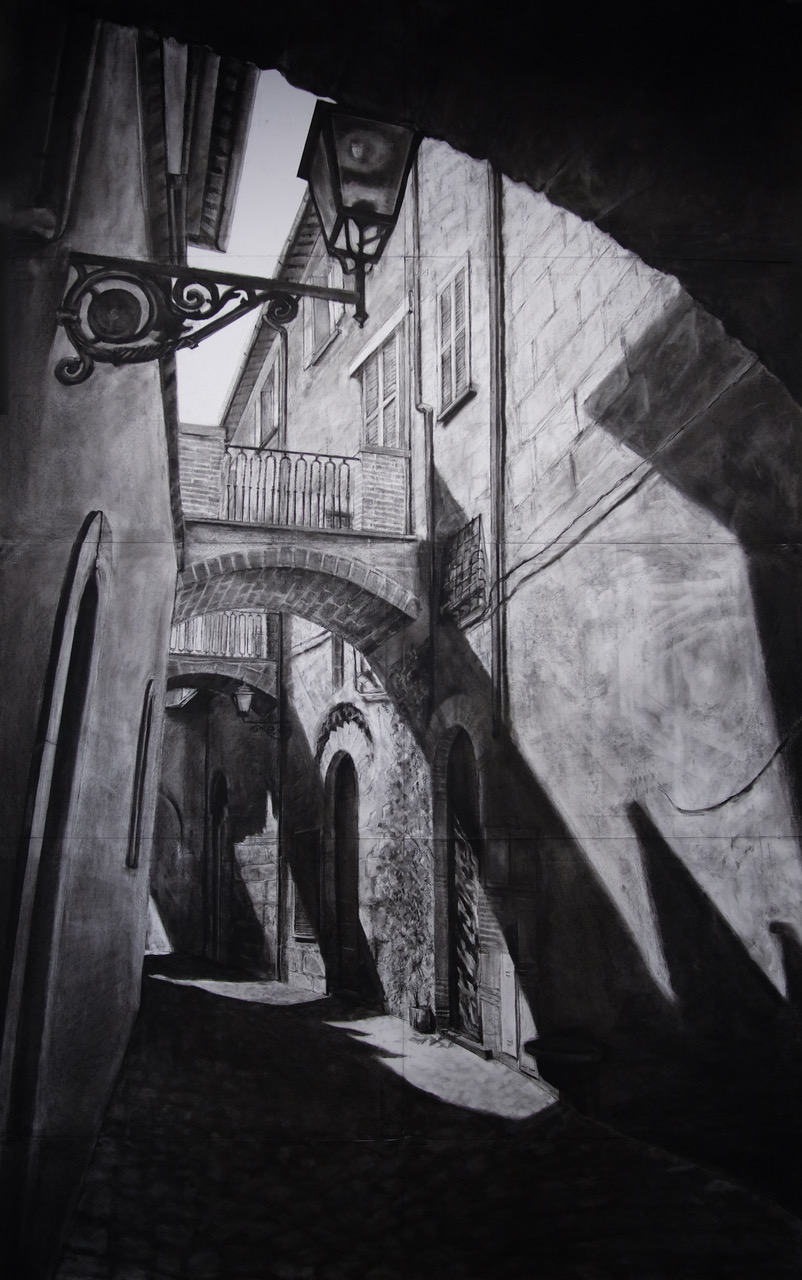 On November 2, the Gordon Symphony Orchestra presents its fall concert, Into All the World: a multimedia, collaborative performance between Gordon's Department of Music and Global and Experiential Learning Office. Featuring pieces written abroad by Mendelssohn, Gioachino Rossini, Franz Joseph Haydn and Béla Bartók, the program also highlights the artistic influence of travel—whether in the 19th century or the 21st—through interviews with students who have studied internationally and artwork inspired by their experiences.
Into All the World, says Klemme, is a unique way to demonstrate "the relevance of this repertoire, and to capture the importance of this repertoire in a moment in time for our particular community. So many Gordon students experience a study abroad opportunity, and so to kind of capture that aspect of the Gordon identity is a cool thing."
Along with The Hebrides Overture (1830), the orchestra will perform Rossini's L'Italiana in Algeri Overture (1813), including an interview with GSO principal second violinist Emmy Short '20, an art major originally from Japan, who spent spring 2019 at Gordon in Orvieto. Assistant Professor of Music Mary Montgomery Koppel will present program notes for Haydn's Symphony No. 104 in D-major "London" (1795), exploring the Austrian composer's influential time in England. And Klemme will present notes about the program's third piece, Bartók's Romanian Folk Dances (1915), sharing the story of its technological connection with Thomas Edison.
The audience will also hear from Jordanne Hamilton '20, a music and philosophy double major whose interest in photography is thriving at the University of Edinburgh, and Asolia Zharmenova '20, a Kazakhstani music performance major who will relate her perspective of living abroad in the United States.
"I'm delighted that the students have fallen in love with the repertoire as much as they have," says Klemme. "I'm really looking forward to it, as we dive into even greater detail and expression and just enjoy the privilege of making music on this campus and as a community of artists."
The Gordon Symphony Orchestra performs Into All the World on November 2 at 7 p.m. in the A. J. Gordon Memorial Chapel. Admission is free and open to the public. For more Department of Music events, visit www.gordon.edu/musicevents >
Photo courtesy of Jordanne Hamilton '20. "Via del Duomo" sketch by Emmy Short '20.