Phyllis Bennis Speaks on Conflict in the Middle East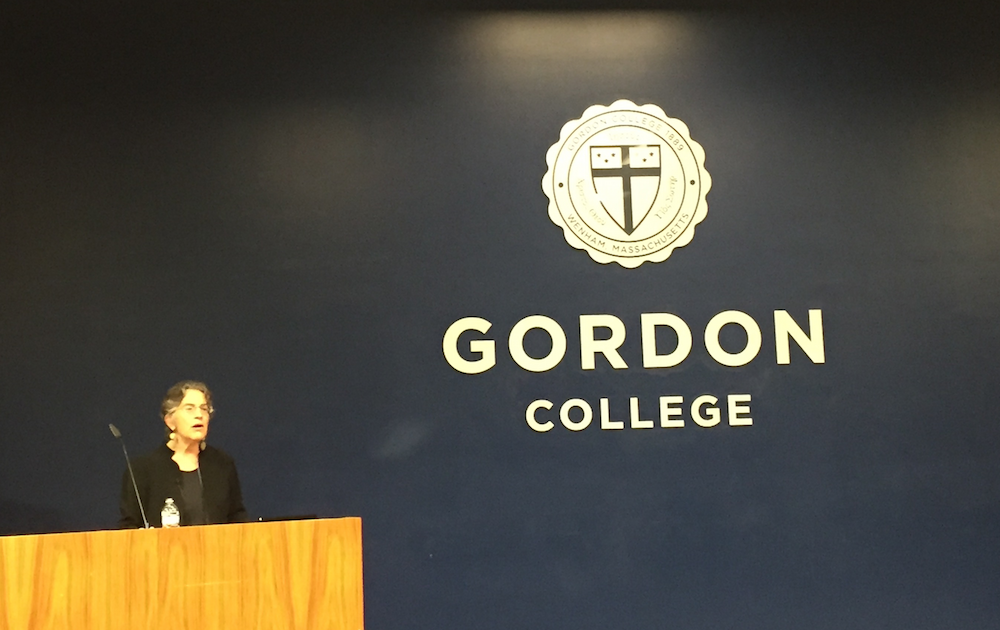 On the eve of quad break at Gordon, an eager crowd of students and locals gathered in Gregory Auditorium to listen to Phyllis Bennis—a prominent writer, activist and political analyst—discuss issues relating to the Middle East and the U.N.
As a co-founder and active participant in the U.S. Campaign to End the Israeli Occupation, as well as the director of the New International Project at the Institute for Policy Studies (IPS) in Washington, D.C., Bennis is uniquely qualified to offer her own take on the origins and potential future of the ongoing conflicts in the Middle East. She described her work with the IPS as being akin to a "progressive think tank in Washington" whose "work on peace involves a lot of," she gestured to her audience with a smile, "this: education."
Her lecture covered a broad range of pressing topics that included foreign affairs, torture tactics in war, mass civilian casualties, the threat and origination of ISIS, racism in immigration, and the refugee crisis. While her in-depth understanding of the inner workings of these complicated conversations was apparent from the start, she never talked over her audience, but used her knowledge to draw them into the ongoing discussion she is working to spotlight.
Even amidst the layered, complex political rhetoric she used so naturally, Bennis always let her focus stay firmly planted on the people caught in the middle of these brutal conflicts playing out in the Middle East, and Syria in particular. Her passion for them shone above everything else.
"People's identities were their national identities," Bennis says of the mindsets of the men and women caught in the middle of these continuing conflicts. She stressed that "we need real diplomacy aimed at ending the war; not winning the war, ending the war," and believes that "if we could teach people something different, it could do great things for leading to diplomatic action instead of military action."
At the end, she called on her audience to understand their place in this conflict, as she believes "that social movement is what changes the world," and she says she looks forward to hearing about the "Gordon chapter" in the ongoing struggle to bring about "an end to the military war, because it's not helping anybody."
This special lecture was a collaboration between the Gordon Initiative for the Study and Practice of Peace, The Social Justice Initiative and the Massachusetts Peace Action.
By Billy Jepma '19, English language and literature, communication arts