Rebuilding the Local Church, Six Feet Apart
On March 8, Highrock Church North Shore celebrated its first service merged with Dane Street Congregational Church. They didn't know it in that moment, but it was the only time that all 200 congregants would worship together. Just a week later, social distancing guidelines were implemented, and large group gatherings were discouraged or canceled.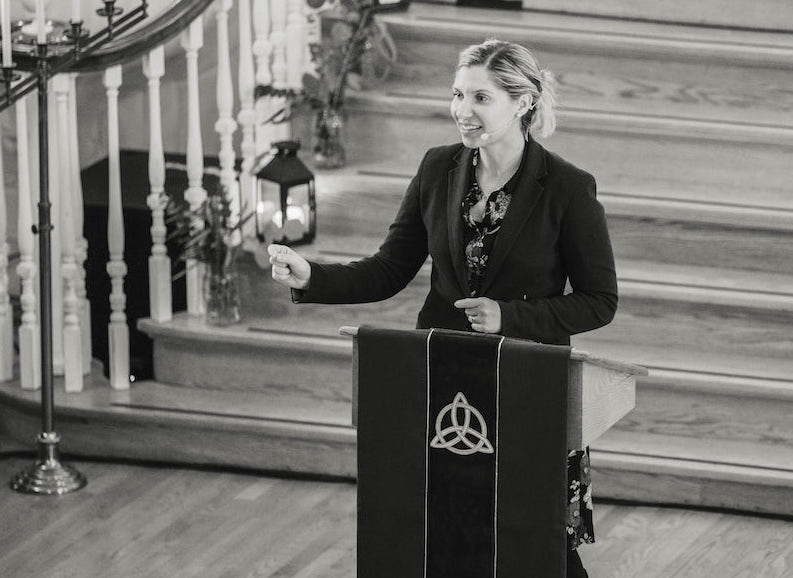 In light of the COVID-19 pandemic, churches across the country have quickly shifted operations to accommodate the new reality of social distancing, stay-at-home mandates and quarantine. Pastors and members alike are trading in their Sunday best for face masks and gloves. Counseling happens six feet apart, meetings take place over phone or Zoom, and sermons are preached to a camera that streams to YouTube or Facebook Live.
Brynn Harrington '06, senior associate pastor at Highrock Church North Shore and a biblical studies alumna, compares the sudden change of pace to The Matrix: "If characters wanted to learn a new skill like karate or French, they just plugged something into their brains and learned it really fast. As pastors, we're essentially having to do that," (minus the brain plugins).
As she and her Highrock colleagues work hard to care for others—organizing prayer groups, calling congregants in need and partnering with local nonprofits—Harrington is also realizing the need to have compassion for herself. "As a pastor, part of my role is to walk with people through grief. As a person, I'm aware that I could be experiencing that grief," especially as she walks alongside her high-risk mother.
Fifty miles north, another biblical studies graduate, Scott Kearney '08, lead pastor at The Well Church, is navigating new methods of ministry and self-care too. The Nashua, NH, church has partnered with the United Way and End 68 Hours of Hunger to provide food and essentials for the elderly, underserved and high-risk individuals. As the church's main focus in recent weeks has become community outreach, Kearney says the coronavirus an opportunity to "detox from a Sunday-only focus."
"Ministry is a 24/7 focus now," Kearney says. "Since we're forced to be intentional with investing in the community due to social distancing, this season presents an incredible opportunity for us to be the Church."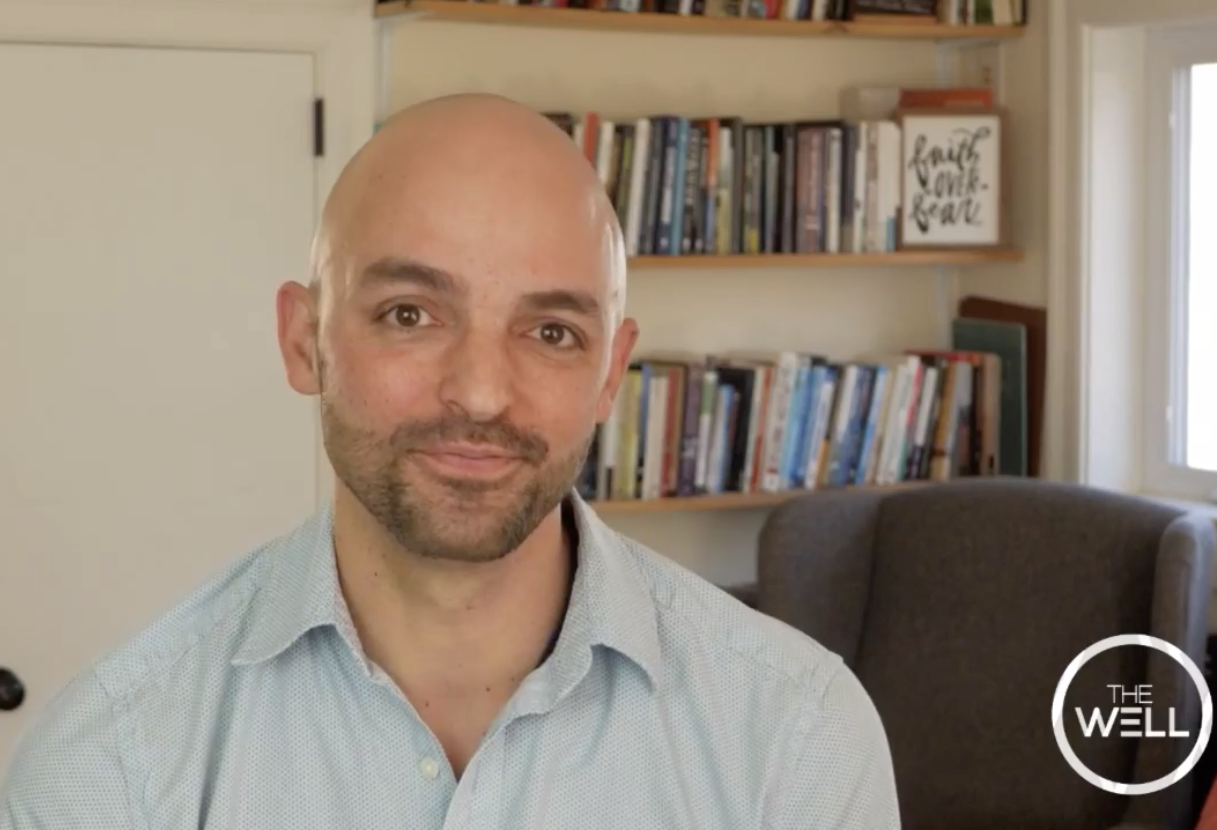 And church members are finding their own unique ways to live out this new mission. Harrington says an elderly woman at Highrock who is high-risk still wanted to contribute to the work of the church, so she asked to be placed on a call list to pray for those in need, especially young mothers who need encouragement. After receiving calls from the church, several on the list reached out to pastors asking how they can join the efforts to pray for and support others, too.
Congregants are buying gifts from local businesses for health workers, helping deliver mail and groceries to high-risk community members, and a few healthcare workers are providing free consultation on their own time for non-urgent needs to allow hospitals to focus on the crisis.
Without all of the lights, sound equipment and music, Sunday mornings look different than usual, but Kearney and Harrington view this challenging time as an opportunity to rebuild the Church and re-center it around reflecting the love of Christ.
"Our challenge and opportunity as a church is to use this as a little sabbatical to rethink why we do what we do and only add back in the things that are actually helpful," says Harrington.
"We're refocusing on what's important," says Kearney, "our relationships with God, each other and our cities."
By Ellian Chalfant '22, communication arts and Spanish