Gordon Remembers the Life of Beloved Local Leader Jack Good '66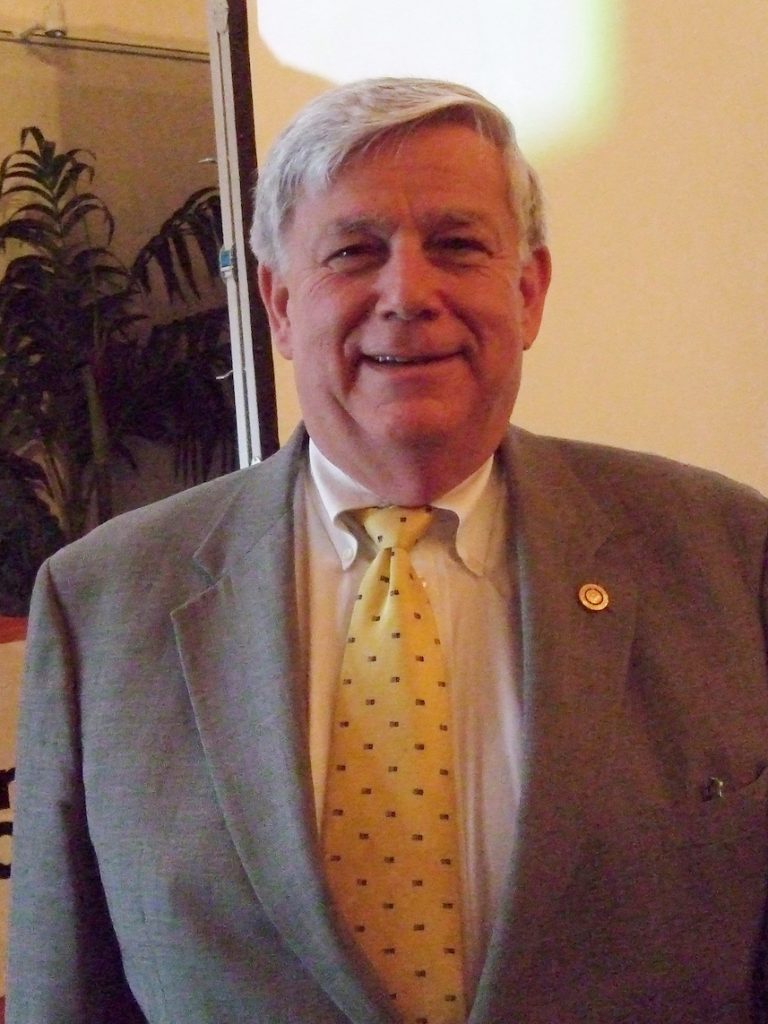 Known best for his caring and giving spirit, venerable alumnus John "Jack" L. Good, III, Class of 1966, passed away at age 77 on Sunday, October 18. Good is the namesake of the College's Jack Good Community Service Award, which is annually bestowed upon an alumna or alumnus whose life and work reflect his legacy.
"Jack Good has been described as the 'consummate volunteer,' with a generous heart that was as big as the smile he greeted you with, no matter who you were," said Gordon President Michael Lindsay. "The College created the Jack Good Community Service Award years ago as way to honor alumni who shared his passion for service and the willingness to put the needs of the community ahead of one's own. Both professionally and personally, Jack made a positive difference with so many people and organizations because of the way he lived his life each day. He was a great ambassador for Gordon on the North Shore."
Servant-leadership in the community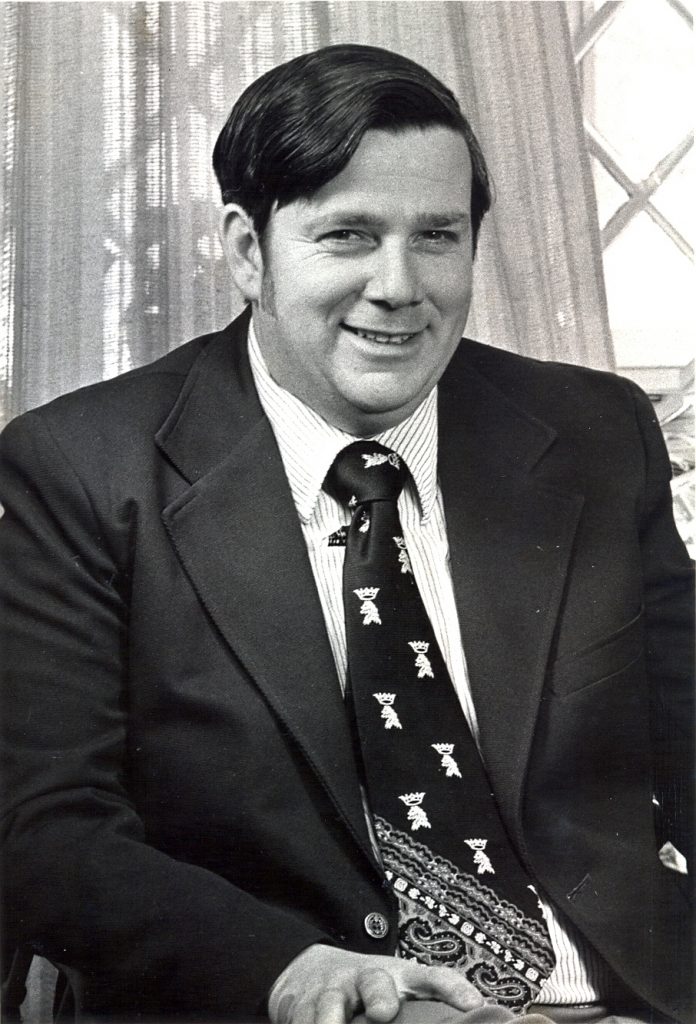 Gregarious and warm, Good was a well-known and beloved member of the local community. For nearly 25 years Good and his family brought cheer to those ailing by accompanying Santa to Beverly Hospital on Christmas morning. He dedicated decades of his life to volunteering at many North Shore nonprofits and serving in leadership roles at organizations including North Shore United Way, American Heart Association, Essex National Heritage Commission, Beverly Bootstraps, Covenant Christian Academy and Bradford Christian Academy.
Good was the founding chairman of the North Shore Chamber of Commerce and a member of the Beverly Rotary Club (where for more than 40 years he had perfect attendance), and for 40 years Good was a volunteer firefighter for the Essex Fire Department.
Honoring his 25 years of leadership at the North Shore YMCA, which included serving as chairman of the board, the Y established the Jack Good Award in 2019. He received the 2008 Enduring Hero award at the Sixth Annual American Red Cross Community Heroes Breakfast for his "significant history of making a difference in the community."
Good spent 25 years as the vice president of community relations, marketing and development at Northeast Health Systems. He was executive vice president of Beverly National Bank, first vice president of Danversbank, and vice president and community service manager for People's United Bank.
Known as the "go-to guy" for people new and looking to acclimate to the area, the Essex resident was hospitable and intentional about building deeply personal connections and had innumerable friends. Those close to him have described him as "a great listener and advice-giver," selfless, generous, and an example of "integrity, humility, energy and compassion" in his community.
A Fighting Scot at heart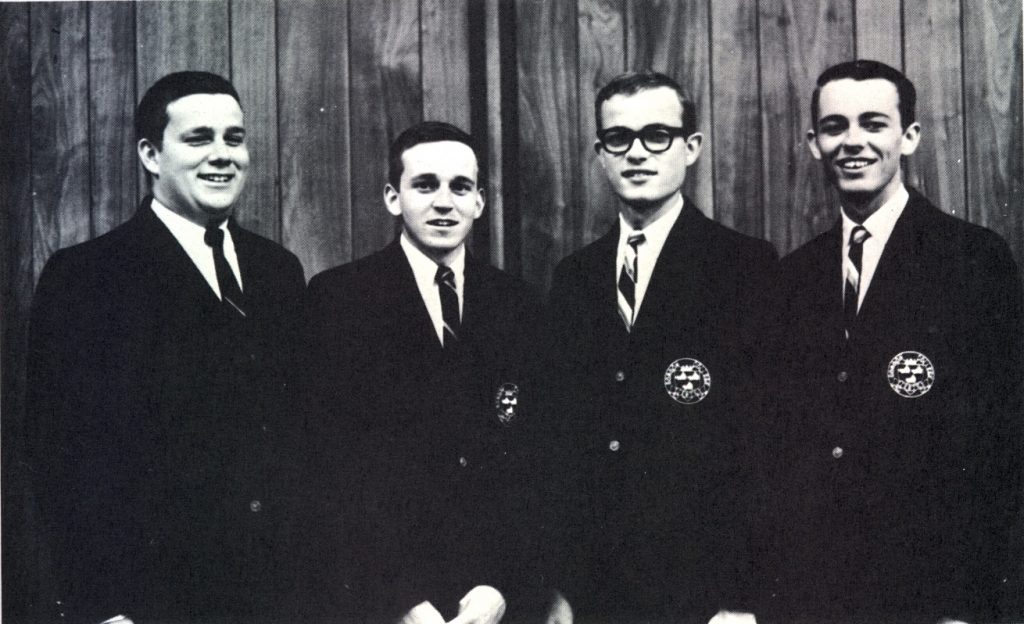 In his 54 years since graduating from Gordon, Good attended Homecoming and Family Weekend every year and said, "I never lost my love for Gordon." As a student he sang in the Gospel Team Quartet, studied biblical and theological studies, and traveled on an athletic gospel team, which he said was the most meaningful part of his college career. Earlier this year, Good could frequently be found in the Bennett Center gymnasium, avidly cheering on his great-niece Olivia Gagnon '23 during Women's Basketball games.
Good especially held dear the memory of meeting Susan '66, a classmate who would become his wife of 53 years. The two were married on campus and rang the bell upon their engagement. In an expression of gratitude and respect for his embodiment of Christ-like character, Gordon created the Jack Good Community Service Award in 1978. Each year at the Homecoming Awards, an alumna or alumnus is presented with the award, which is "given for faithful, outstanding service and modeling of Christian servanthood in the local community." Good was the inaugural awardee, and 47 more alumni have received the honor since.
Living a life admired by many, Good remained humble. He told the College two years ago, "My whole life has been a blessing. I have no regrets of anything. I just feel like I've been used appropriately by God."
Susan shared with their church, Immanuel Baptist Church in Ipswich, MA, that he died peacefully, "listening to music by the Gaither Vocal Band which he loved."
Due to COVID-19 restrictions, services will be limited to a private graveside service. A celebration of life will be held at a later date. In lieu of flowers, memorial contributions in Jack's name may be made to The Beverly Rotary Club Foundation, P.O. Box 201, Beverly, MA 01915; Essex Fire Company Equipment Fund, 24 Main St., Essex, MA 01929; and/or the Immanuel Baptist Church, 45 Central St., Ipswich, MA 01938.