Students Explore Calling and Career at Second Annual Conference
More than 140 Gordon students gathered for the second annual Calling and Career Conference—a weekend of vocational exploration and professional development, organized by Gordon's new Career and Connection Institute. Hosted at the Academy at Penguin Hall, just down the street from Gordon, the conference featured guest speakers, discussions with faculty and staff, insights from alumni and hands-on experiences designed to help students explore their strengths and develop their professional skills.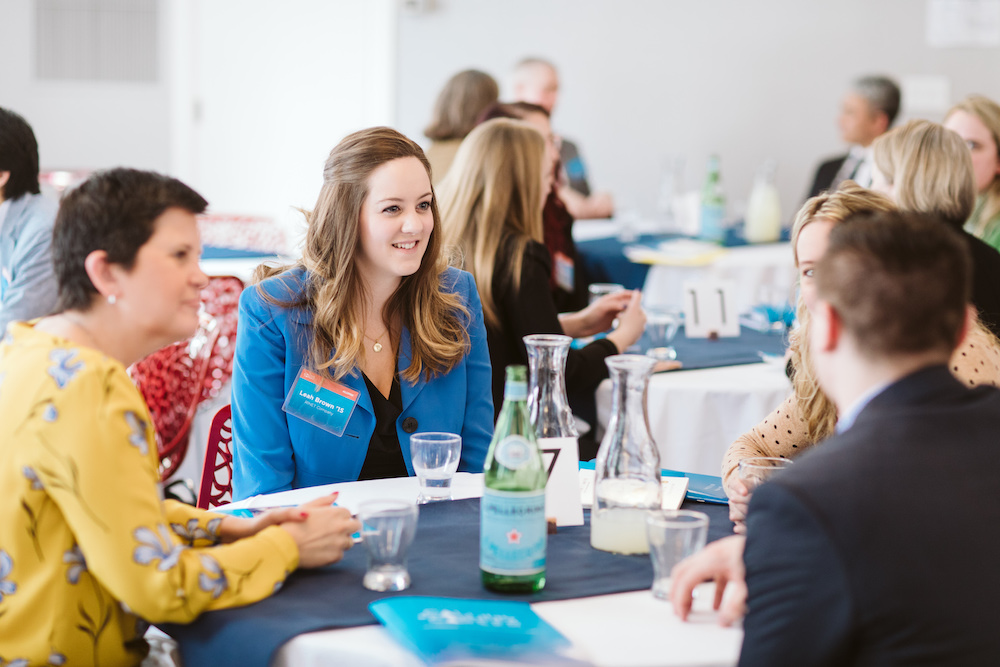 "We tend to talk about work and life," says Corey McLellan, newly appointed executive director of the Center for Calling and Connection. "But I'm more inclined to talk about it as work is life. We spend so much of our waking hours doing this—it's a major venue where God is using us and growing us."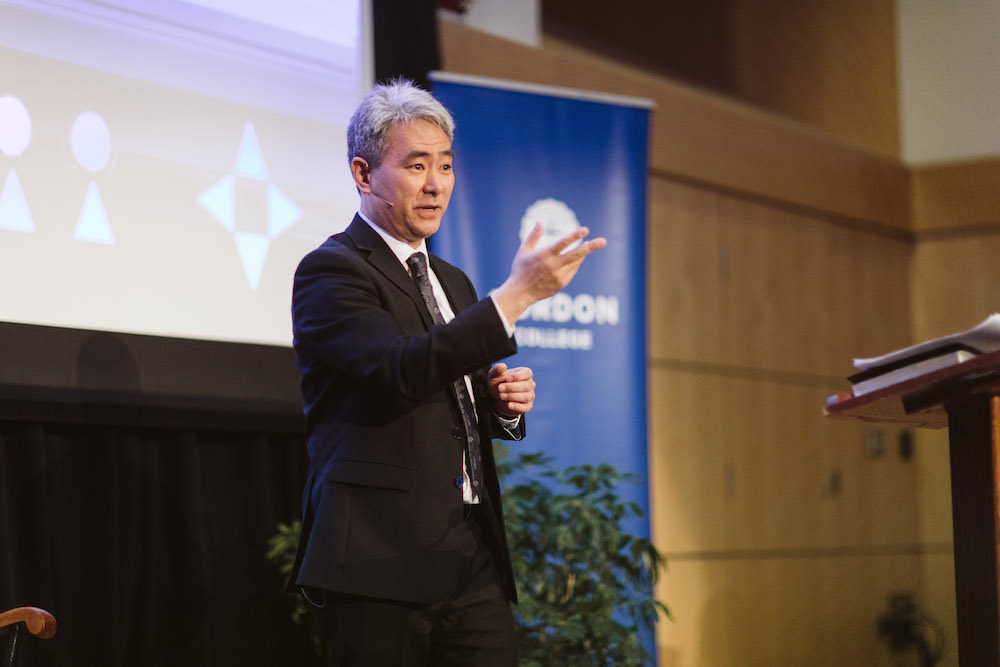 The Calling and Career Conference, he says, is an intentional time to explore in depth how work fits in with overall Christian formation. In that spirit, keynote speaker Walter Kim (pictured above), pastor for executive leadership at Trinity Presbyterian Church in Charlottesville, VA, discussed the lifelong questions of calling and the meaning of work. This theological framework was paired with practical opportunities for students to develop their résumés, polish networking and interview skills, and discern next steps in their vocational journey.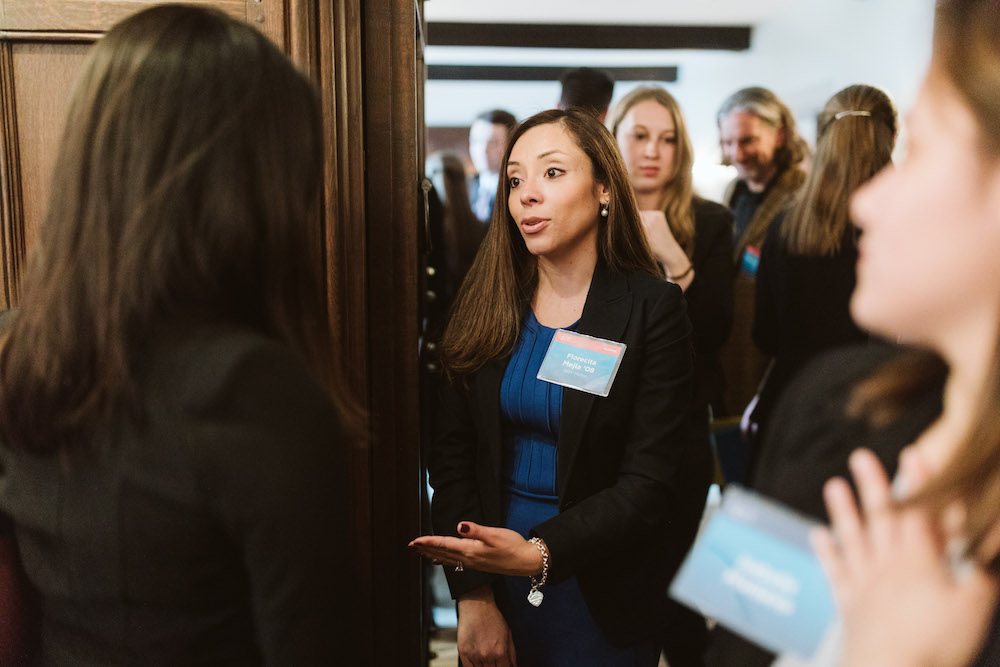 More than 40 Gordon alumni participated in industry panel discussions about their post-college transition and life in their career field—from biotechnology to art to entrepreneurship. Gordon staff members hosted personality assessment workshops and sessions on topics such as "Building an Effective Digital Presence" and "Personal Presentation and Networking."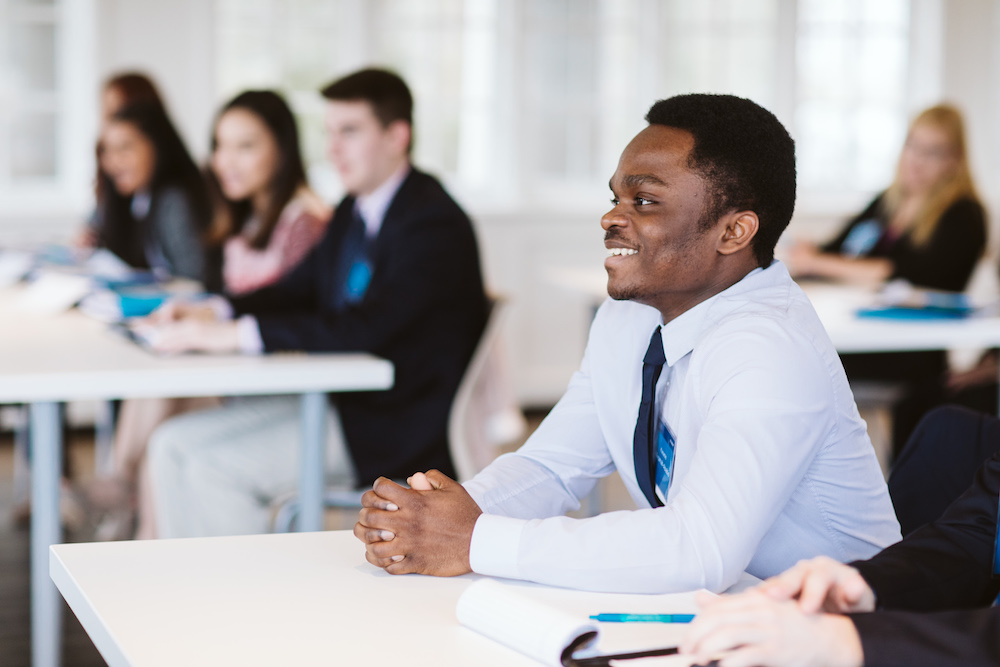 For accounting and economics double major Kwame Asibey Nkrumah-Ababio '20 (pictured above), it was "great to see Gordon alumni, both young and old, passionate about coming back to pour into current students in any way they could. This was a great resource for networking." The experience of connecting with alumni, he says, gave him and other attendees the motivation to work hard, "so we can be in a position to help whoever is in our place a few years down the road."
The Calling and Career Conference will take place again November 9–10. The event is open to any Gordon student, but is specifically designed for sophomores. "In the marketplace and in higher education," says McLellan, "there's more of an emphasis on career considerations and internships earlier in the four-year cycle. We're wanting to support that and get out in front." By engaging in meaningful experiences early on, McLellan says he hopes that students will discover not only what they love but what they don't—both critical aspects of the vocational exploration process.