Beauty Pageants Are No Longer Skin Deep
It's the first day of the 99th Miss America pageant and chances are very few of us will watch it tonight (even after the organization officially nixed the swimwear and evening gown segments last year, claiming they would no longer judge women based on their exterior). The main critique from viewers is that Miss America, and beauty pageants in general, don't empower women; they objectify them.
While that may be true, movies like Dumplin' and Miss Congeniality tell a more complete story. They show us how under all of that tulle, makeup and choreography, something real can break through in the form of strong female friendships, increased self-worth, and a passion for solving social and environmental problems.
It's easy to take pageants at face value, but before you do—here's a story from one of our own graduates, which will reveal the deeper reasons for why women participate in beauty pageants in the first place.
A Platform and a Fresh Start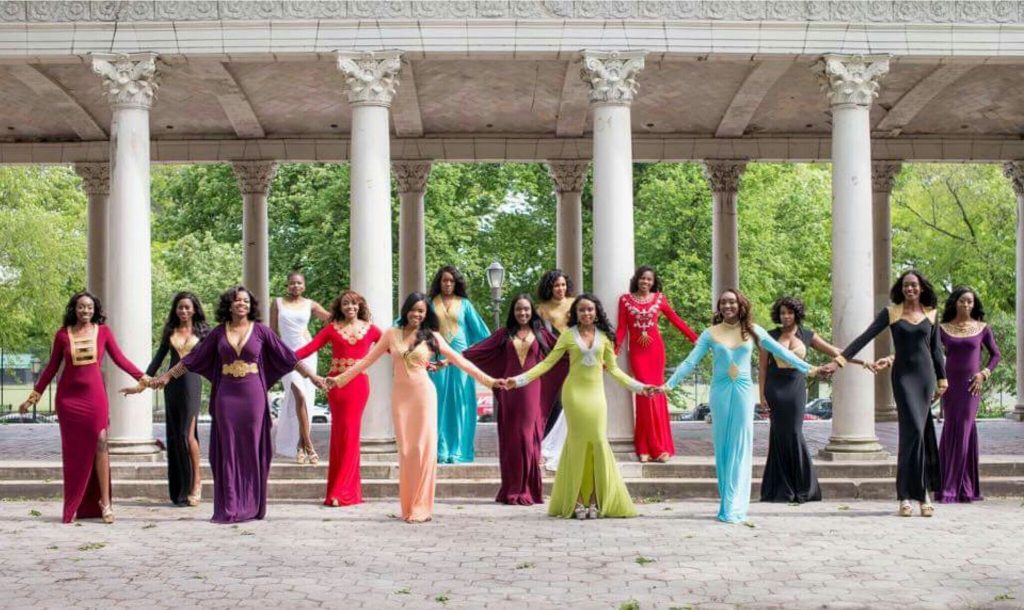 On a whim in 2014, Damilola Junaid '14 entered the first-ever Miss Nigeria USA pageant, eventually making it to the top five and earning the title of Miss Congeniality.
She was a senior at Gordon studying biology and health professions. She'd just won the inaugural Social Venture Challenge and received $5,000 in seed money to start The ARISE Africa Foundation, a nonprofit seeking to get more people tested for STDs in Nigeria. Later that year, she went through a hard breakup and as a result, was seeking a boost in confidence —and a way to make people aware of the cause her nonprofit was addressing. Junaid explains, "[Participating in a pageant] can mean a lot of things to different people, but for me, it was more of a healing process. I needed to feel confident in who I was again."
Like in the movies, Junaid found healing in surrounding herself with strong women and working toward something purposeful. She says, "When you meet people in a pageant—and go through boot camp and everything—you find that there's a lot of depth to a person. You see that through the way they speak, how they care about others and their passion for different causes."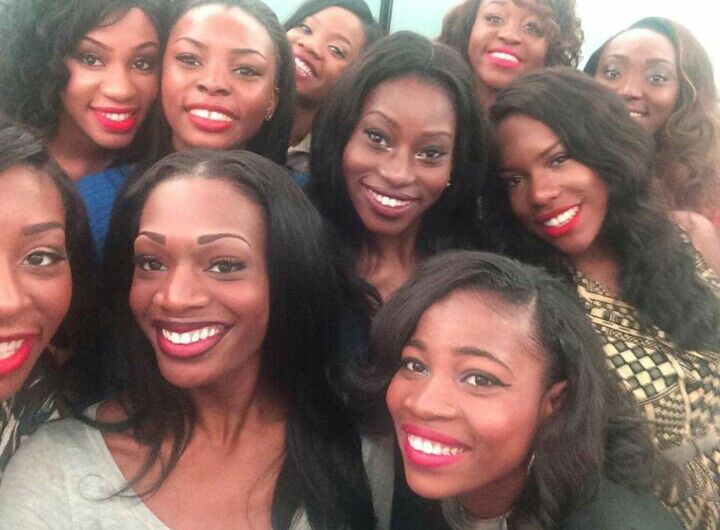 A pageant for women in the Nigerian diaspora was particularly meaningful to Junaid. She was an international student, the daughter of a female diplomat and a person who had lived in four different countries. She and her pageant sisters had this shared experience of needing to redefine themselves—as Nigerians that had addresses and citizenship elsewhere and thus belonged to more than one culture. But in the years to come, Junaid wouldn't only redefine herself in terms of nationalities and places to call home; she would go much deeper.
Finding Strength in Weakness
For most, a beauty pageant is just a stop along the way; it's not a destination. Although Junaid had regained her confidence, she had another more important lesson to learn.
During the Miss Nigeria USA pageant, Junaid worked in women's health research at Brigham and Women's Hospital and concurrently ran her nonprofit, ARISE. Based on those experiences, she developed an interest in merging the fields of business and healthcare. So she went on to get her MBA from Bentley University. After reentering the job market, interviews came pouring in but jobs never materialized. At the last second, hiring managers would usually take notice of her visa status and pull the offer.
With seven months left on her student visa, she had to figure out a plan B. Canada was advertising an express entry option for internationals looking to apply for permanent residence. The timing was perfect. The reality was not.
"I thought it would be easy moving to a new country," she says, having done so three times before (in Niger Republic, England and the United States). "It's been difficult. Toronto is very saturated. There are too many qualified people applying for a few jobs."
Her resume was impressive, but in Canada, she says, you're at a disadvantage if you don't have Canadian work experience. All of her accomplishments—her MBA, feature story on CNN, years of experience running a nonprofit, didn't seem to matter as much in Canada. "Nobody cared what I did," she says. "It made me realize that I had tied my worth to those accomplishments and now they were gone. I wanted to leave. I was frustrated and questioned God. Now, I'm at this point where my value is not tied to what I do, but to an internal fortitude [in] and dependence on God"
It took her a year to land her dream job as a business analyst for Klick, the world's largest independent health marketing agency. Even though she is where she wants to be professionally, she's not falling into the same trap as before. "Now, I have a great job, but it doesn't define me," says Junaid.
More than Meets the Eye
Junaid's story goes to show that a person is neither the sum of their accomplishments nor defined by a single life event—like competing in a beauty pageant. Although not everyone will take part in pageant season as a contestant or spectator, it's empowering to know that women are changing the world of beauty pageants from the inside.
In 2008, Abbey Curran became the first women with cerebral palsy to compete in Miss USA. In 2014, Sgt. Theresa Vail became the first woman from the military to make the top 10. And this year, for Miss America, 24-year-old biochemist Camille Schrier will likely demonstrate the catalytic decomposition of hydrogen peroxide during the talent segment, donning a lab coat, safety goggles and heels.
Junaid points out, "There are so many sides of being a woman. And I like when people bring that diversity and versatility."
Junaid's nonprofit, The ARISE Africa Foundation, serves as a referral hub for Nigerians looking for facilities and hospitals where they can be tested for STDs. They maintain a robust database of available test centers and qualified physicians and organize them by region, so that it's convenient for those living in any of Nigeria's 36 states. To learn more about Junaid's nonprofit, visit www.theariseafricafdn.org/