Bryce Bachelder '10: 16,000 Stories Shared in Worship
One year ago this month, Bryce Bachelder '10 got an email that changed the course of 2015. The sender was Erna Hackett, worship director for Urbana (one of the largest student missions conferences in the world), who invited Bryce to join Urbana 2015's worship team.
The process had started several months earlier. First comes the international search, then nominations, followed by invitation-only audition submissions. A select group is chosen for live auditions in Los Angeles. Only a handful make the cut.
Bryce's vocal and guitar talent rose to the top. He and 10 others spent the whole of last year rehearsing and leading worship at InterVarsity conferences in Oregon, Florida, Texas, Wisconsin and California—eventually landing in St. Louis, Missouri, in December for the long-awaited Urbana conference.
"What's it like to play music in the Edward Jones Dome—R.I.P. St. Louis Rams—in front of 16,000 people? I mean, that's just not a normal thing that happens in life, let alone to a kid from backwoods Vermont," he jokes. "We were definitely aware of the legacy we were stepping into as the Urbana 2015 worship team"—a legacy that has inspired hundreds of thousands to engage in global missions over the last 70 years.
See a video of Urbana worship in action >>
Download a single, Teach Us to Pray >> (the full Urbana 2015 worship live album will be available on iTunes in mid-February.)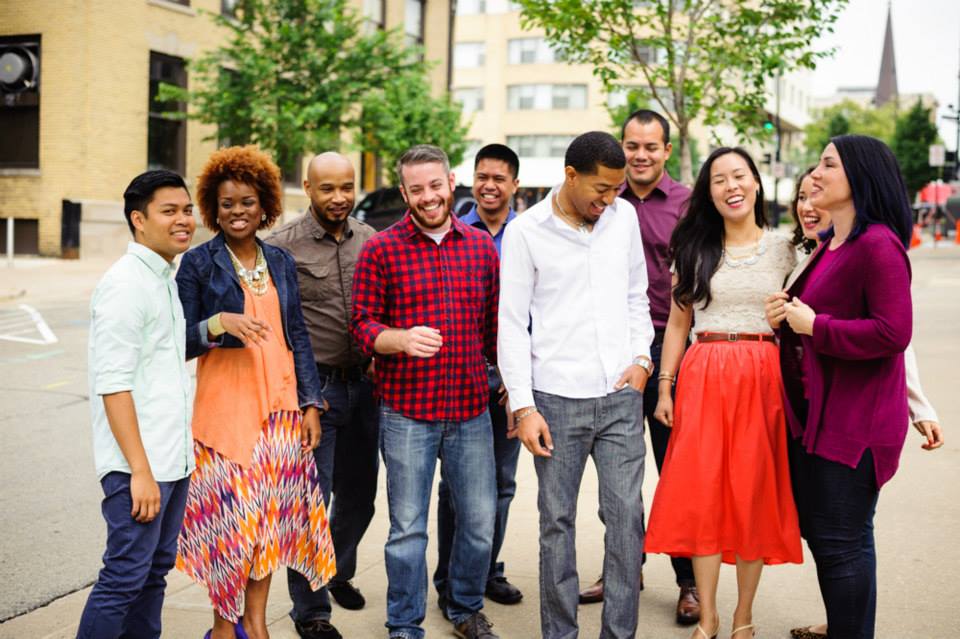 "The Urbana worship experience is incredibly different than most because the goal is to lead multi-ethnic worship, which means being able to play in a ton of different worship styles and cultures," he explains. "At the audition, I nailed familiar worship music, and clumsily fumbled my way through playing gospel music for the first time (what the heck is a B-flat-minor-seventh-augmented?!)."
Over the course of the year, Bryce says, "I came to a new understanding of multi-ethnic worship. It's really about entering into another's story—it's an invitation to share in a piece of someone's own cultural identity as you seek Jesus together. It's important that we don't just stay where we're comfortable. If we can't stand next to others in their stories, we can't fully love our neighbors, and we can't fully love God."
Hear more about Bryce's Urbana experience >>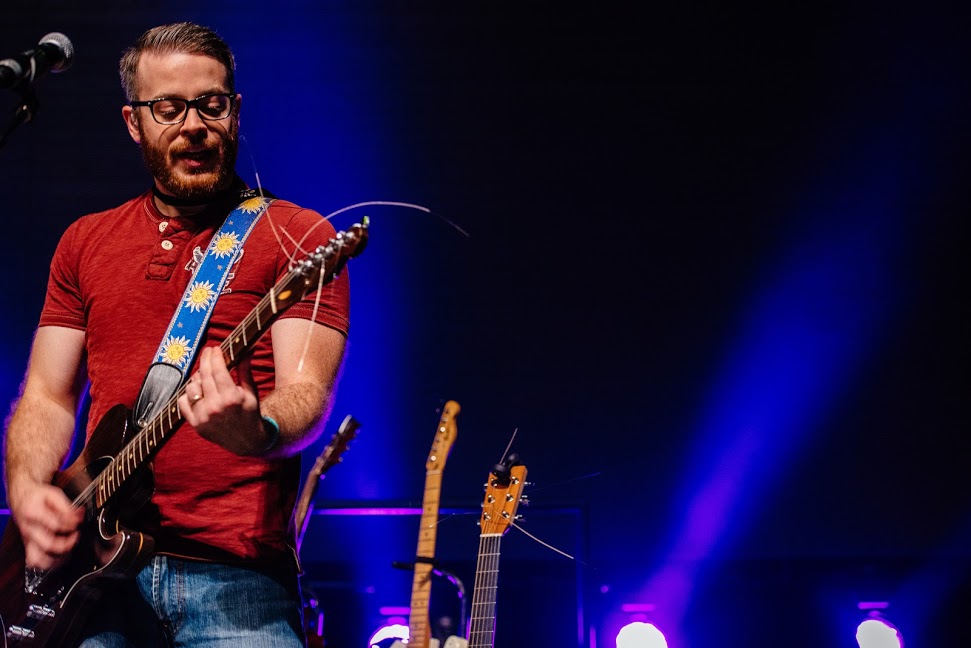 When he isn't leading 16,000 people in worship, Bryce can be found at his job with InterVarsity. After three years of planting the InterVarsity Fellowship at Salem State University in nearby Salem—and running the worship ministry and preaching regularly at a local church—Bryce married fellow Gordon grad Lissy Vranjes '13 and moved to their home state of Vermont. He's now planting InterVarsity in Burlington, working primarily with students from Champlain College, and starting a Vermont rural justice summer program for students through InterVarsity. He also writes a monthly column on faith and the community for a local newspaper, and occasionally returns to the greater Boston area to take courses at Gordon-Conwell Theological Seminary.
The flannel-clad communication arts major (biblical studies minor) and former Chapel Band leader says, "My time at Gordon played a big role in shaping me into the worship leader and minister that I am now. There, I started to view worship as a lifestyle, not just the music portion of church. From Gordon's foundation, InterVarsity furthered my development, helping me to see that worship is not just a lifestyle, but also a means of seeking justice and reconciliation through multi-ethnic worship."
Support Bryce's InterVarsity ministry >>
Photos: ©2015 Urbana 15, InterVarsity's 24th Student Missions Conference