Cracking the Code of Remote Internships
Each summer, college students pack their cars (or bags) to the brim and set off to unique summer internship destinations in the U.S. and around the world. But this summer, most trips consisted of an arguably lackluster journey from campus to self-quarantining back home. From Disney to Dow Jones, countless organizations canceled internships and summer programs in light of COVID-19 according to a list shared by the New York Times. However, many companies including Amazon and Adobe adapted with the times to instead offer remote internships.
"Companies are grasping the effectiveness of remote working and that includes the helping hand of an intern," says Career and Connection Institute Internship Coordinator Carissa Church. For students taking on remote internship opportunities, she expects the experience will make them "exponentially more valuable in the workforce, especially as more and more of these companies acclimate to remote working to provide flexibility for their employees and operate during COVID-19."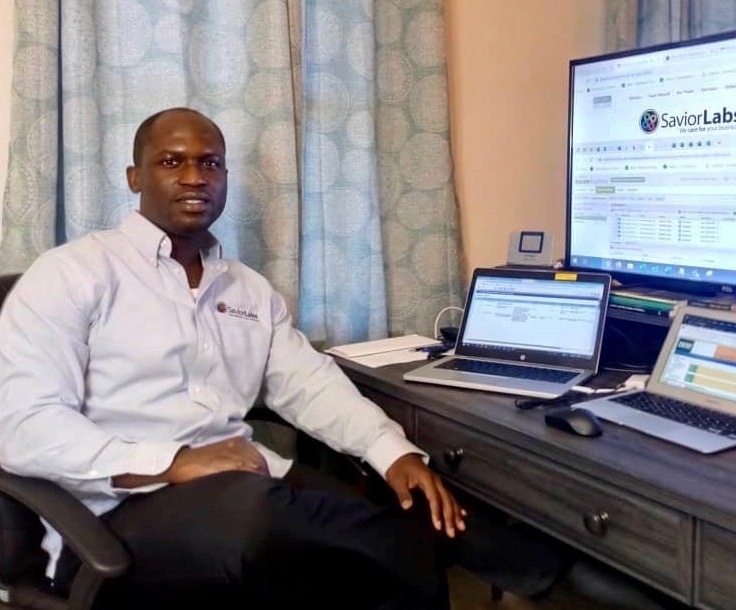 As industries face different challenges with the switch to remote work, it's no surprise that tech companies seem to be one step ahead. And those studying technology are getting an early glimpse into a tech-connected future. This summer, Gordon's own computer science students are working with big-name companies from the comfort of their own homes.
For Nathaniel Quartey '21, an internship with SaviorLabs in Beverly, MA, began in January, and then switched to a remote setting during the initial COVID-induced shutdown in mid-March.
As a technology associate intern for the computer consulting company, Quartey helped the helpdesk team grow in aptitude to resolve customer issues, offered IT solutions to businesses and kept customer contracts and documents updated. As an international student from Ghana, Quartey already had experience with communicating over distance. So, he found remote work to be a familiar setup. Beyond the convenience and cost savings of eliminating a commute, Quartey is learning how to care for customers and team members remotely.
"I am equipped with the tools to collaborate with my team and also get work done for clients without the need to be physically present either with my team or with my clients," Quartey says.
Mariah Brecheisen '23 was one of only 100 students nationally selected for the Amazon Future Engineer Scholarship in 2019, which offered $10,000 per year and a software development internship at Amazon following her first year of college. While her dream internship looks different from the 12-week program in Seattle she had anticipated for over a year, the computer science major says experience with remote work is valuable in her field.
Before even beginning her second year at Gordon, Brecheisen is learning how to collaborate virtually with another intern as they develop a web service that will enable tech writers to easily create and upload frequently asked questions about Amazon Web Services (AWS) to the search index of the AWS website.
"I'm realizing that working as a software engineer remotely is possible and not as hard as it seems," she says. "If I consider that option, it will be relieving to know that I've already experienced and been successful in a remote job."
Working from her home in Chicago also provides the silver lining of staying planted in a community that Brecheisen finds inspiring and motivating. "I desire to use technology to serve urban communities," she says. Brecheisen is constantly inspired by Amazon's "14 Leadership Principles," from "learn and be curious" to "insist on the highest standards."
Working within the framework of concepts like, "leaders are owners" and "act on behalf of an entire company," she says, helps her to take pride in her role within the company. And as she takes ownership in her work, she's uncovering strengths to assess "how I can leverage them to create, serve and lead" in Chicago.
Spending a summer adapting to an unusual internship scene, both Brecheisen and Quartey feel more confident to enter an ever-changing world with an increasing need for remote services.
By Ellian Chalfant '22, communication arts and Spanish