Delving into the Dokes Ministry Scholars, an Accelerated Pastoral Degree Program
Through a grant from the Kern Family Foundation and a partnership with Gordon-Conwell Theological Seminary, Gordon College announced a new accelerated pastoral degree program over the summer. The Dokes Ministry Scholars program welcomed its inaugural director, Andrew Breton '08, in August and will see its first cohort of 13 students in January. The Bell sat down with Andrew (who happens to hold a Christian ministries degree from Gordon College and a Master of Arts from Gordon-Conwell Theological Seminary) to hear his vision for this new program.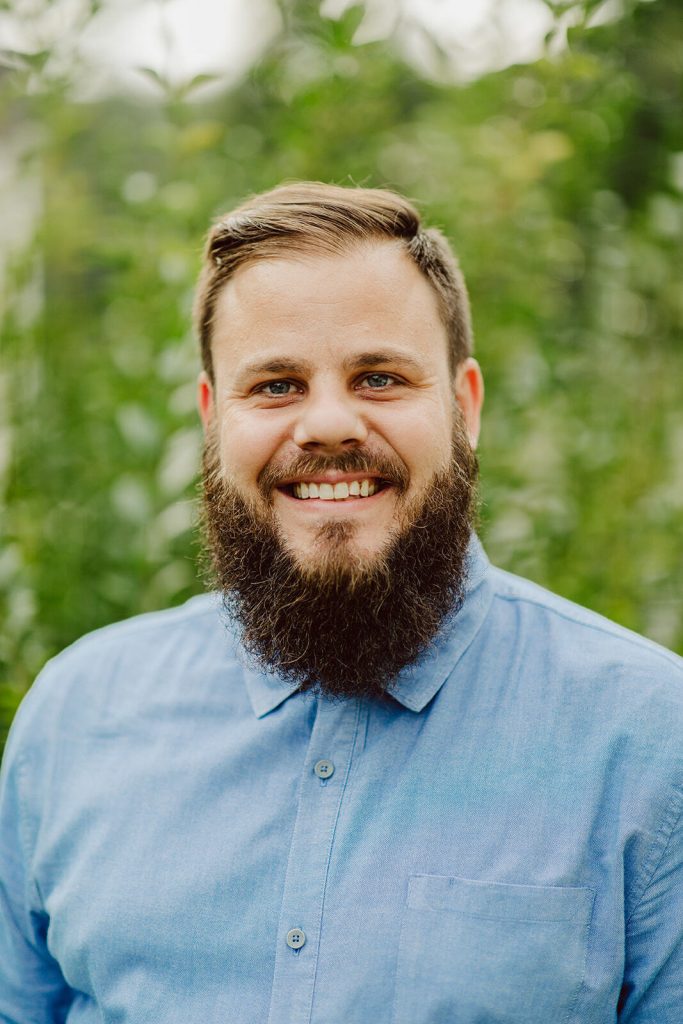 The Bell: Tell us a bit about yourself.
Andrew Breton: I'm married to Leah (Knight), a 2008 Gordon grad. We have a daughter, Lake, and a dog, Simba. I worked at Grace Chapel for 10 years as a pastor, and my wife currently works there as a pastor. My role in the cohort is to be the facilitator and coach to the students who are going through our program.
TB: So, what exactly is the Dokes Ministry Scholars program?
AB: It's a five-year pastoral studies program funded by the Kern Family Foundation and developed in partnership with Gordon-Conwell Theological Seminary. It's designed for men and women to have a cost-effective way to receive ministry training.
TB: And students receive two degrees at the end of it?
AB: At the end of four years, students do get their bachelor's from Gordon College. They don't have to wait; they walk across the stage at the end of four years, but then one more year and they get their master's from Gordon-Conwell and they walk across the stage over there.
TB: Is this just for biblical studies and Christian ministries students?
AB: You do need to be a biblical studies or Christian ministries major, but you can choose to double major. If you want to get through it the fastest way, do a biblical studies or Christian ministries major and then do the M.Div. You can get through it in five years and only pay five years of tuition.
TB: So, a five-year completion time for what typically takes seven years?
AB: It's an expedited dual degree, with financial cost savings of $50k–90k. We're knocking two years off the cost of seminary, so that's how you get the $50k. The $90k is that these students are eligible through a current Gordon-Conwell program to fundraise the final two years of their five years' tuition through the Partnership Program. So that's where it really becomes financially advantageous for them and we'll have two or three years to work with them on what that looks like in developing their network and training on fundraising.
TB: Apart from the expedited degree and cost savings, what does the Dokes program entail?
AB: There's a whole co-curriculum. So, we meet twice a month and we talk about spiritual formation or leadership practice, bring in guest speakers, that sort of thing, to complement the academic curriculum. That's what I find most valuable. Being with that cohort, journeying together for five years, trying to figure out how to do ministry. They do also have to be connected to a local church. The expectation is that they're involved serving in some capacity.
TB: And there's also a global exposure component, right?
AB: Right. So, they have a potential trip to Israel. Another example would be maybe an international mission trip that we take together during spring break or doing an internship at a church in Kenya, let's say. Those are things we're going to be pushing them to do because there's value in crossing cultures.
TB: Tell us about the program's namesake, the Dokes family.
AB: Robert and Carol Dokes graduated from Gordon College in 1930 and went on basically to give their lives to ministry. They started a church called the Second Baptist Church in Patterson, New Jersey. It's still going and they're about to call their third pastor. Robert was a military chaplain during World War II for five years. Obviously at that point in time, the military was segregated. So, he worked specifically with colored units. There's a story of Robert baptizing colored men in the Pacific Ocean in Hawaii during the war. That's the type of leader or pastor that we are trying to develop—that humble leader, committed to being a good citizen and being a member in their community, and then serving in the local church or a ministry.
TB: What type of student would be the best fit for this program?
AB: They have to have a desire to go to seminary and be a humble servant-leader—just like Robert and Carol Dokes—and want to be equipped in ministry, the academy or nonprofit work.

Learn more about the Dokes Ministry Scholars program and apply →