Gary Schmidt '79: The Ultimate Empathy of Children's Literature
On a cold, rainy October evening, Gordon alumnus Gary Schmidt '79 returned to campus to speak to an enthusiastic audience of fans and students in the Chapel. Introduced by Professor of English and Education Dr. Janis Flint-Ferguson as "the William Shakespeare of children's literature," who "intermingles great sorrows with some of the most delightful humor," Schmidt eagerly took the stage to share some of his experiences as a writer for children and early adolescents.
Having authored more than a dozen published works, almost all of them for a primarily middle-school audience, Schmidt is well acquainted with the ups-and-downs his readership goes through on a regular basis. "He writes for his audience with hope amidst the trials of this age," Flint-Ferguson said.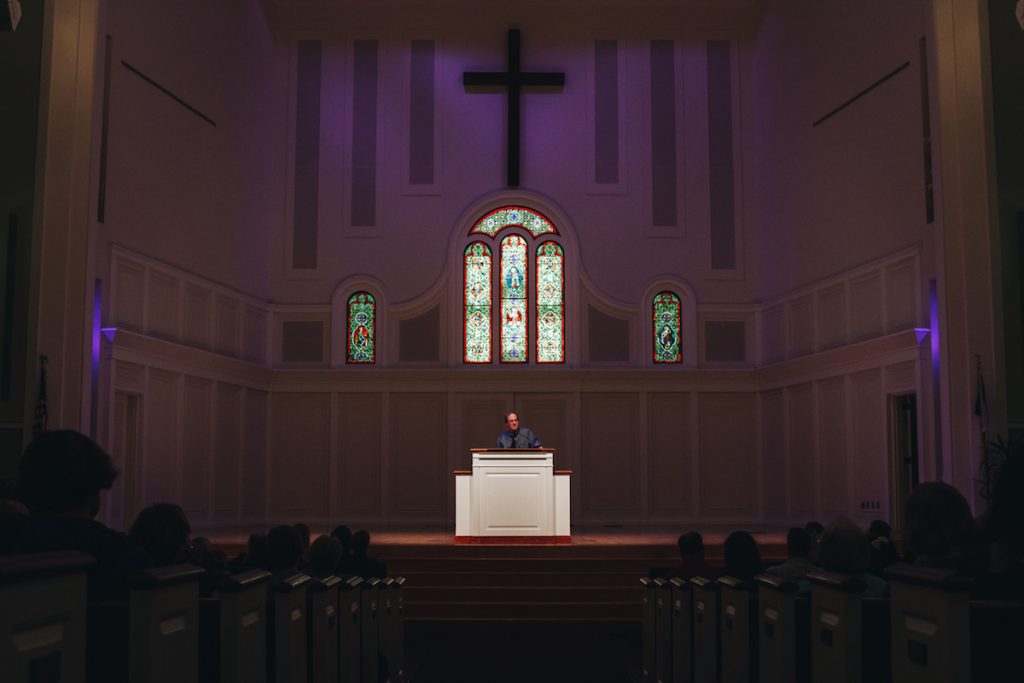 The emphasis of his hour-long lecture was not on his own achievements, however, or even on what contributed to his renowned success as children's writer—his most popular work, Lizzie Bright and the Buckminster Boy, won both a Newbery Honor and a Print Honor award. Instead, he used his time to talk about his audience, and why he finds them such a compelling group to write for.
"We have the potential to write something that kids will remember until that day when he is here no more," Schmidt explained, recounting how he can still retell many of his favorite childhood stories from memory, as they left an indelible impression on him.
While Schmidt may have known what kind of stories he wanted to write, he didn't truly know why they were so important until he visited a prison—a young boy's prison—to sit in on a "reluctant readers' group" who had recently finished one of his books.
He recounted witnessing young boys tell stories which showed Schmidt that "middle school kids can be six years old one minute, and 25 years old the next." After spending a couple of hours with the young men, Schmidt walked away from the experience with a question that he explains would go on to define his writing: "What is it that helps us turn our faces towards adulthood and away from childhood? What will do that?"
The boys' stories showed Schmidt that even despite their extreme situations, they empathized with his characters in a very personal and intimate way. This gave him the impression that middle-school children stand on the precipice of both continued childhood and later adulthood, and it is up to those around them to help choose the right path.
"It was an amazing, amazing two hours," he said of the experience. "When I think of those kids, I think, 'I'm going to tell their stories.'"
For Schmidt, the avenue to doing that is one of empathy. Children on the edge of maturity are overwhelmed with stimuli and responsibility, and Schmidt understands, maybe better than most, that it's critical for these kids to know how "to express empathy in a broken world." He wants his stories to show that the "world is complex, and our response to it needs to be one of empathy."
Stories "make us see the world in a new way," Schmidt says, and he has made that his goal in writing; to let his audience—the young, the mature, the hopeful and the hopeless—see that "we can reach out across all kinds of lines to speak the ultimate empathy."
 By Billy Jepma '19, English language and literature, communication arts