Get to Know Gordon's Newest Professors
Three new professors are bringing their unique field expertise and perspectives to Gordon's faculty this fall. Hang-Wei (Henry) Hao and Todd Palmer join the Department of Economics and Business, and Tout Wang joins the Department of Physics. As Gordon's three newest professors settle into campus life, The Bell talked with Hao, Palmer and Wang to learn more about their lives and careers.
Hang-Wei (Henry) Hao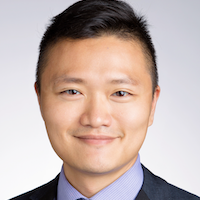 "It is meaningful for me to equip the students with tools that prepare them to make wise decisions in an ever-changing world."
Coming from: Valparaiso University
Education: University of California, Davis (M.A., Ph.D.); National Chengchi University in Taipei (B.A.); Level II Candidate CFA Program
Career snapshot: He conducted research on the impact of macroeconomic fluctuations on trade, with a specific focus on the performance of Chinese exports during the financial crisis in 2008–09.
How will students influence the future of business and economics? "In this big data era, the availability of high amount and high quality of data will open the doors to better assess and analyze individual behavior and institution operation," he says. "I believe the students will be able to have the data analysis skills to give insights on product or policy developments."
What does a Christian worldview of business and economics look like? "I believe a Christian worldview of business and economics that seeks to glorify God should aim to provide goods and services that a community needs to flourish and sustain instead of focusing on profit-oriented strategies and activities."
Fun fact: He's a foodie who loves to cook, and has tried to cook at least 200 types of foods in the last five years.
Todd Palmer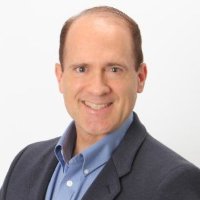 "There are a lot of opportunities in accounting to help clients . . . A lot of times you can get below the surface and really get to know them and their particular situation. You get to talk about them and their values, and what's important to them."
Coming from: University of Texas at Dallas
Education: Miami University (B.S., B.A.); Gordon-Conwell (significant coursework toward M.Div.)
Career Snapshot: He specializes in tax accounting, and worked in the private sector directing and managing tax at companies including Jamba Juice, Tyler Technologies, M+W Group, Mary Kay and Ernst & Young.
What is important for future professionals in business and economics? Ethics and integrity. "If your main purpose in life is to make money and to be successful," he says, "then when you're faced with a compromising situation, you might choose something that's going to continue to maintain your position instead of saying, 'I don't think that this is right and I can't participate in this.'"
What does a Christian worldview of business and economics look like to you? Engaging in the world—"I don't think that Christians should be afraid," he says. "I think that Christians should engage and bring their perspective to the work that they do."
Fun fact: Loyal Cleveland sports fans, he and his daughter attended the Ohio State Buckeyes National Championship game in 2015. "We had just had the time of our lives at that game," he says.
Tout Wang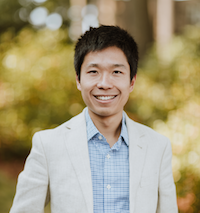 "Part of curiosity is in asking good questions."
Coming from: M Squared Lasers
Education: University of Toronto (B.Sc.); Harvard University/the M.I.T.-Harvard Center for Ultracold Atoms (Ph.D.)
Career snapshot: At M Squared, which specializes in widely-tunable lasers for the research market, he led efforts to develop a network of prominent faculty worldwide. He has also co-authored four articles about ultracold atomic gases for scientific journals.
How do you see students impacting the future of physics? "New discoveries in physics come through a combination of curiosity, creativity and tenacity," and he says he sees all three of those in Gordon students. Students' thought-provoking questions remind him that "it is this same spirit of inquisitiveness that can one day lead them to uncover exciting new insights at the frontiers of physics knowledge."
What does it mean to be a Christian in physics? Wonderment at God's creation as he learns how the physical world works, and, as a serious scientist who holds sincere religious values, the credibility to push back against the worldview that "science has simply surpassed religion."
Fun fact: He once lost a half-marathon by two minutes to his Ph.D. advisor, who is 30 years his senior—1:19 to 1:21. (He can often be found running in the Gordon Woods.)