Gordon Shows Scottish Pride at the Third Annual Highland Games
If you've ever wondered what it takes to wake up hundreds of college students early on a Saturday morning, here's the answer: The Gordon College Highland Games. Once a year, students flood to the mini-quad at 10 a.m. (yes, that's early!), hall flags in hand, for a morning filled with cheering, root beer, donuts and plenty of Scottish-themed competitions, including the Caber Toss, Weight-Over-Bar and Stone Put.
Even President Michael Lindsay stuck to the Scottish theme and made his morning debut in a traditional Scottish kilt, arm-in-arm with two of his daughters dressed in matching outfits and ready to watch the rivalries play out.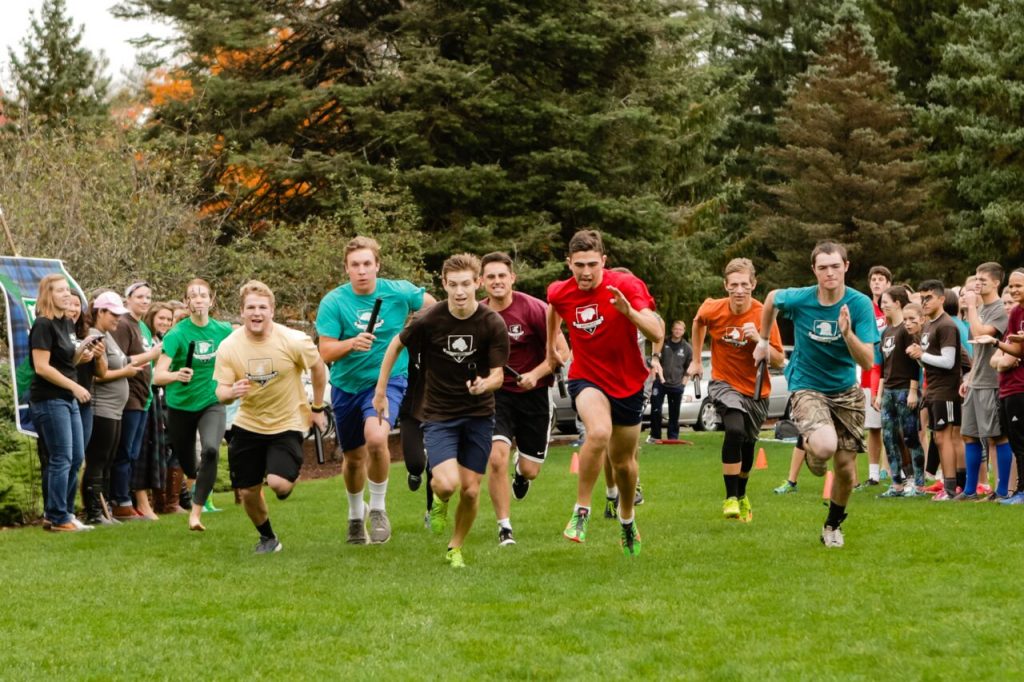 Joe Bandy '19, resident and supporter of Ferrin Hall, had his eye on one particular event. "The best part, for me, is the relay race," he says. "Everybody is lined up all along the sides cheering and you're competing more directly with all the other teams. It's more fun compete in something where you and your team are so dependent on each other to succeed."
In the relay event, Bromley successfully out-ran the other opponents. The Weight-Over-Bar had tough competition, but, eventually, Hugh McSorely '19 won for Nyland Hall. Tug-of-War, the muddiest event of the day, was a huge win for Fulton Hall. From sideline cheering to awaiting the final results, a sense of excitement and hall camaraderie fell over the crowd.
"It was so wonderful to see the residents of Evans all cheering together and supporting each other," said Theresa Lucier '19 an Evans Hall RA. "We have worked really hard to make Evans feel like a family and it is amazing to see it all come together and see everyone having such a great time!"
It's no surprise, then, that Evans won the Berserker (most spirited) award for the second year in a row. Painted-faces, coordinated chants, endless cheers and distinct excitement made Evans the clear spirit-winner. To paraphrase Shakespeare, though they be but little, they are fierce.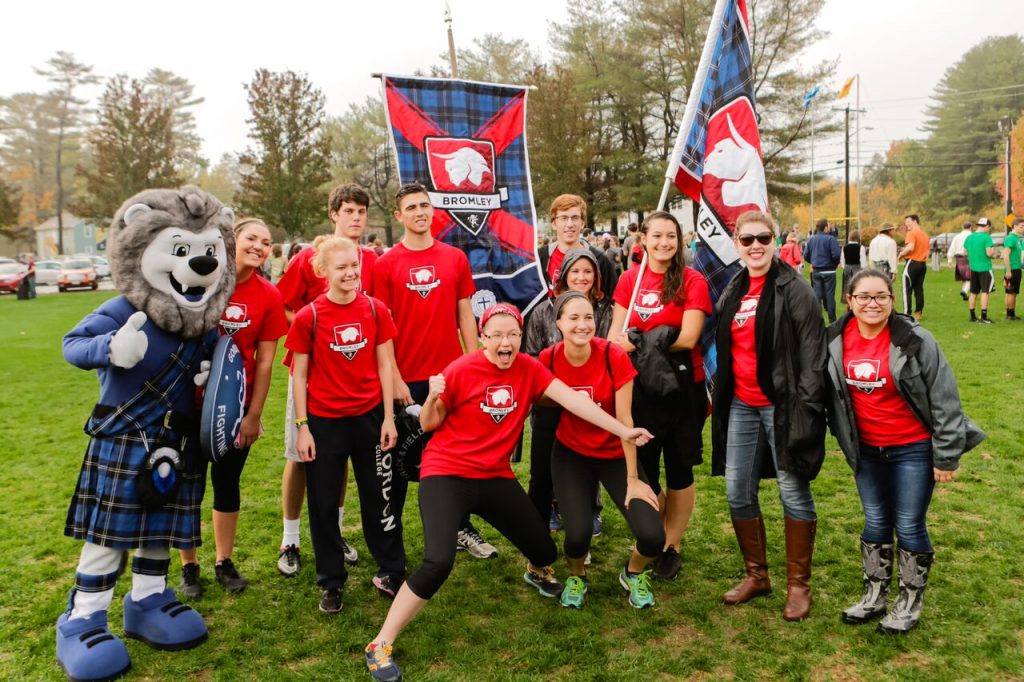 In the end, Bromley was crowned Highland champion and will now house the coveted trophy until next year. The apartment hall celebrated their victory with cheers and laughter, as the other halls clapped in approval.
Though the Highland Games are full of competition, they ultimately serve to bring Gordon closer as a whole. Amanda Jette '18, resident of Nyland Hall, described the feeling best when she said, "My favorite part of the Highland Games is seeing all the halls come together and cheer on their friends. I love seeing all the hall spirit!"
By Megan Harvey '19, communication arts