Gordon's 128th and 129th Commencements Graduate 936
For the first time in College history, Gordon graduated four classes of students at Commencement on Saturday, May 15, 2021.
Two ceremonies took place outside on Gordon's quad: Gordon's 128th Commencement honored the Class of 2020—whose ceremonies were postponed last year due to the COVID-19 pandemic—conferring 349 undergraduate degrees in the arts and sciences and 110 master's degrees in education, music education, leadership and financial analysis, in addition to 119 degrees to the graduate Class of 2021. In the second ceremony, Gordon's 129th Commencement, 347 degrees in the arts and sciences were presented to the undergraduate Class of 2021. On May 16, another ceremony took place in Georgia to confer 11 degrees to members of the 2021 Atlanta cohort of the Master of Arts in Leadership program.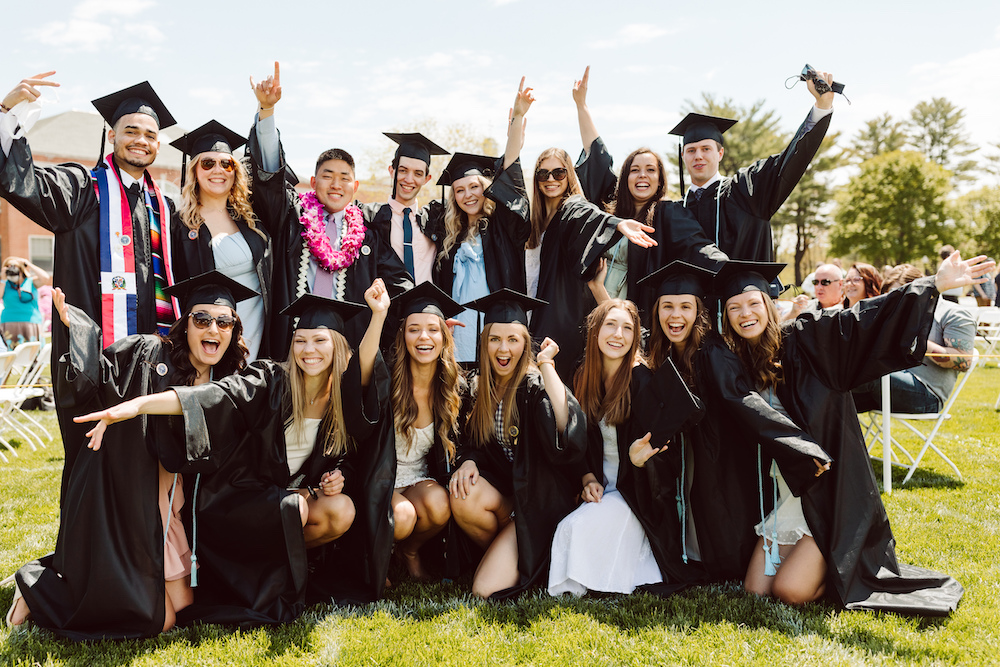 As four classes marked their departure from Gordon College, Commencement was also a farewell for President D. Michael Lindsay, who presided over both ceremonies for the final time in his 10-year tenure as president of Gordon College. Counseling the classes to trust in the Lord during his final words to the Gordon community, Lindsay drew upon the wisdom of Solomon and reflected on figures who embody the College's mission. "Pursuing wisdom entails the ability to see divine realities in everyday life, and that's what I hope all of us can see as we commence from this place and begin a new chapter of our lives," he said.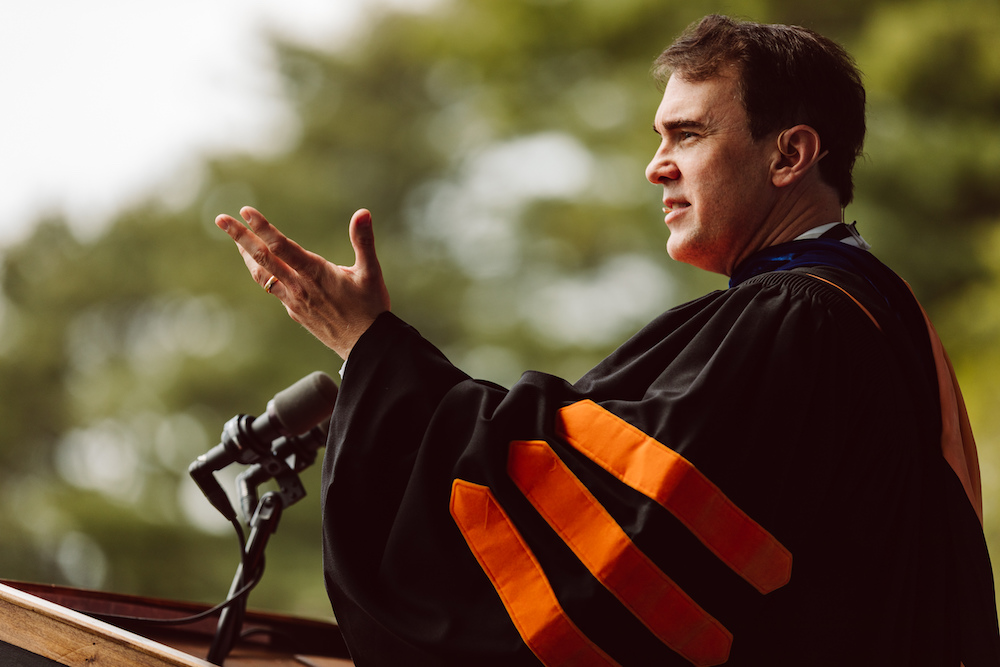 The College celebrated faithful supporters for their important contributions by awarding four honorary doctorates: Chair of the Board of Trustees Herman J. Smith Jr., Doctor of Divinity; former President of the New England Commission of Higher Education (NECHE) Barbara Brittingham, Doctor of Public Service; President of the Association of Christian Schools International (ACSI) Larry Taylor, Doctor of Humane Letters; and longtime friend of the College Sherry Tupper, Doctor of Humanities.
Members of Gordon's faculty were honored for their work: Adams Endowed Chair in Music Sarita Kwok received the Senior Distinguished Faculty award, and Assistant Professor of Theology Amy Brown Hughes received the Junior Distinguished Faculty award. Dean of Faculty Sandy Doneski also announced emeritus status for Ted Hildebrandt, former professor of biblical studies, and Elaine Phillips, former Harold John Ockenga Professor of Biblical and Theological Studies.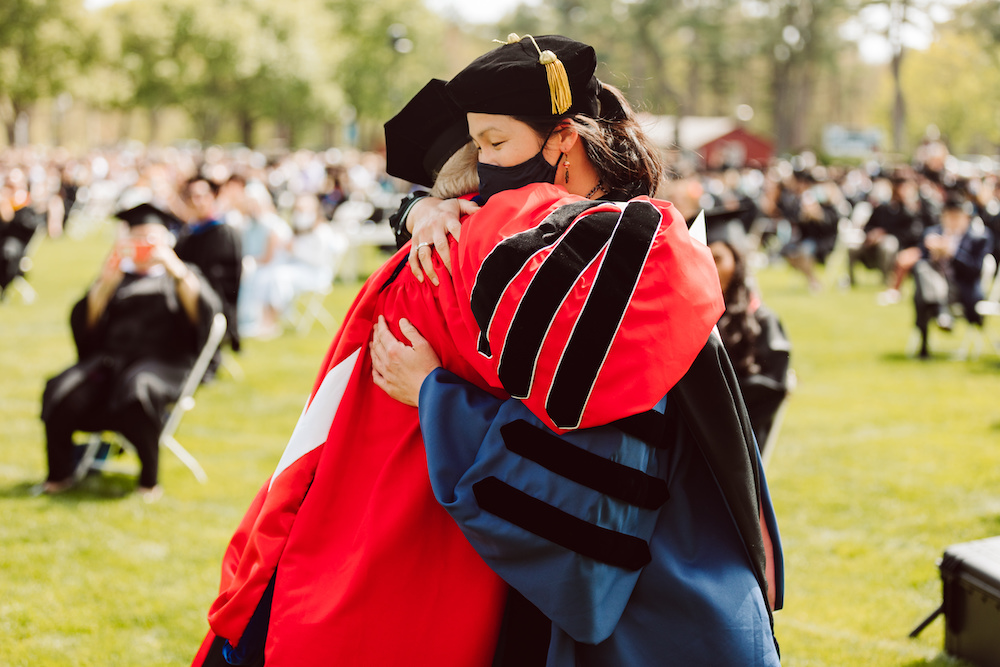 One graduate from the Class of 2020 and one from the Class of 2021 was honored as Collegian of the Year, which is awarded to the graduating senior who has made the greatest total contribution while attending Gordon. Selected by vote of the faculty, staff and student government members, the Class of 2020 recipient was Esther Neema Kamau (finance) of Nairobi, Kenya, and the Class of 2021 recipient was Pike Honors Program scholar Salome Palmer (biblical studies, music and comparative literature) of Mason, OH.