Gordon's Orvieto Chef-in-Residence Makes Inaugural Trip Stateside
"Sono venuto da te," she said. I came to you.
It was a reunion of sorts between our beloved bella Maria and her happy former diners of the convent in Orvieto. Some traveled from as far as Messiah College in Pennsylvania and Jackson, Mississippi earlier this month to celebrate our shared Gordon IN Orvieto memories as we once again experienced Maria Battistini's one-of-a-kind Umbrian cuisine and spunk.
"She's a queen!" said Messiah student, Emmeline Zhu, a fellow member of the spring 2016 cohort. "During our time in Orvieto, Maria was such an important presence who always so strongly emanated genuine love and care for the students."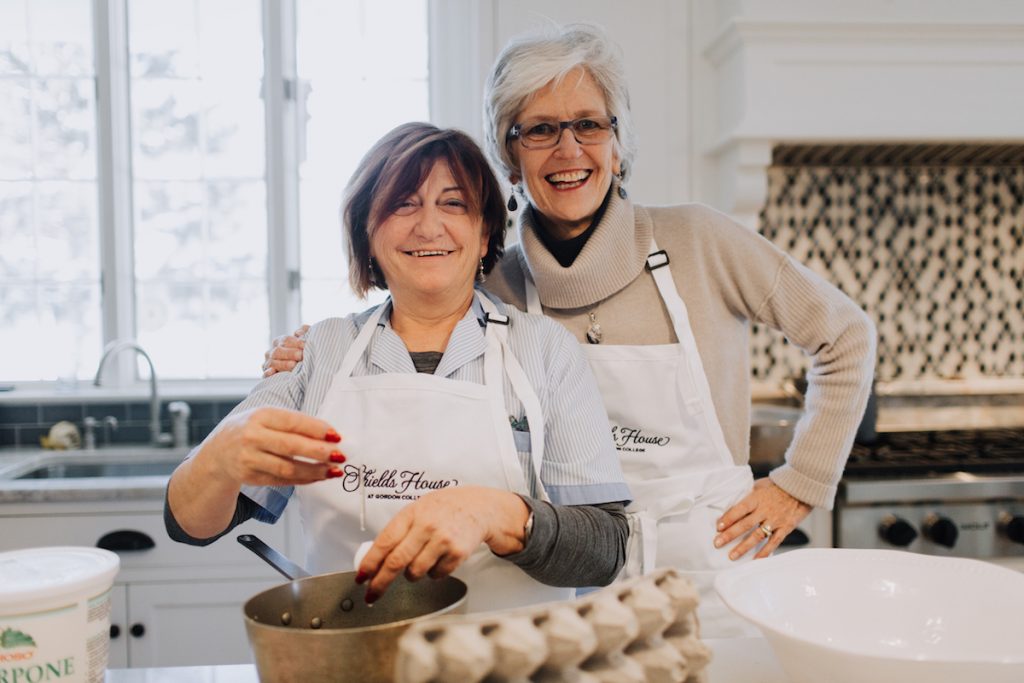 Stepping into Gordon's spacious Shields House kitchen, we were greeted by an island of authentic Italian antipasti (prosciutto, bruschetta and breaded zucchini, to name a few), immediately taking us back to the warm confines of the convent refectory once again.
Though we couldn't experience Maria's antipasti in situ, we had the unique opportunity to reciprocate her hospitality and welcome our favorite Italian chef into our own space. It was a perfect realization of the cultural exchange that Gordon IN Orvieto founder Dr. John Skillen preaches to students in his "Global Understanding" seminar. Maria couldn't bring overseas any plump native tomatoes, but Dining Services Director Jack Lawrence and Assistant Director Glen Cassidy were able to get close. They secured Umbrian-quality tomatoes and other ingredients through their normal connections and North Shore Italian specialty shops.
Annika Schultz '17 said it was wonderful "seeing the relationships Maria had developed with everyone from different cohorts as well! And those bread crumb zucchinis are more delicious than I remember."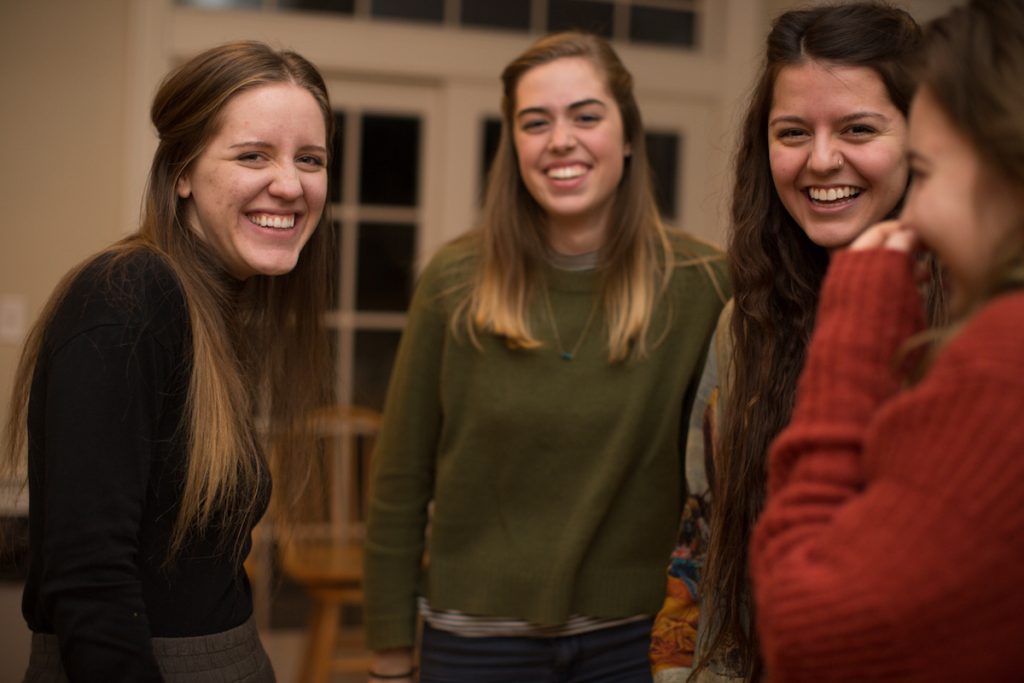 Through Maria's trip, Skillen said, the deeply loved and much-applauded Orvieto chef was better able to understand Gordon College's context. Though her encounters with students in the convent gave her a window into Gordon life, being part of the campus community brought a new perspective. "Mrs. Battistini just wanted to wander around campus before it came time to prepare her great feast for the alumni," Skillen said.
"The campus is a great place. We breathed an air of tranquility and enjoyed culture together. I liked both the place and the people I met," Maria said through a translator. "It made me feel part of you."
By Dan Simonds '17, communication arts