Growth in Gordon's Graduate Leadership Program
Five years after the launch of Gordon's graduate leadership program, the program offerings are quadrupling. Beginning this summer, the program will host cohorts in Boston; Atlanta; Orvieto, Italy; and São Paulo, Brazil.
The Boston cohort is the program's home base, with both summer residencies housed on Gordon's campus. The Atlanta cohort was the program's first expansion, launching in the summer of 2019. The two new cohorts will provide tailored graduate leadership programs for Christian school educators in Brazil and for classical Christian school educators in the United States.
Classical Christian school cohort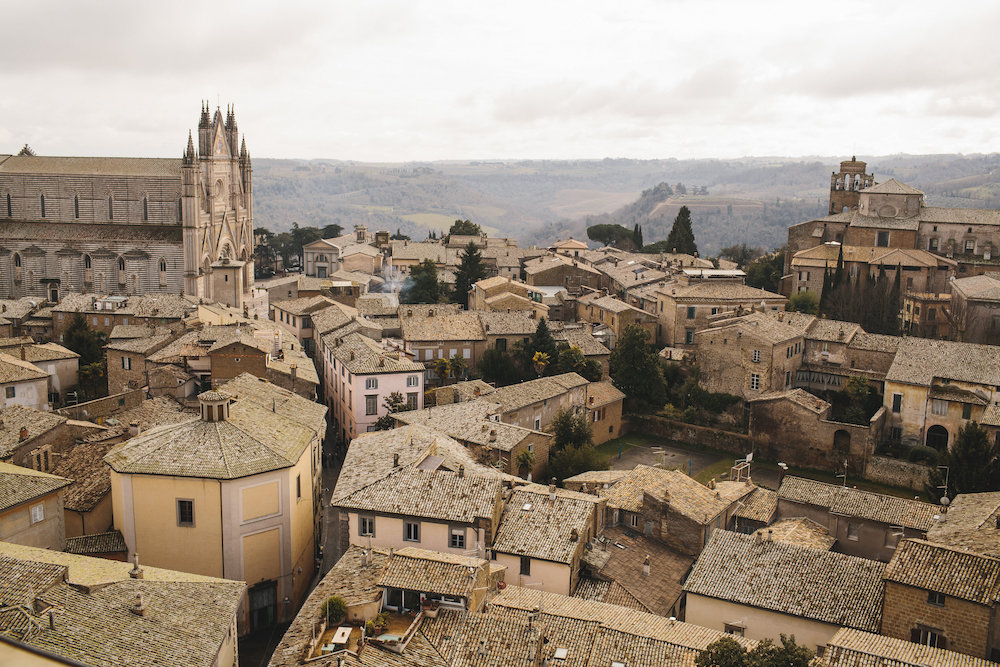 The cohort meeting in Orvieto, Italy, will be specifically comprised of current and aspiring leaders from classical Christian schools. Created in partnership with the Society for Classical Learning (SCL) and the Association for Classical Christian Schools (ACCS), with help from Dr. John Skillen, senior advisor for classical learning initiatives, the program is modified to fit the unique nature of classical education.
The program model will be similar to the Atlanta cohort, with the first of two summer residencies being at an off-campus location (in this case, Orvieto) and the second on Gordon's historic New England campus. In Orvieto—a town that has been occupied for at least 2,500 years, tracing a lineage from Etruscan, Roman, Medieval, Renaissance and Modern until the present day—students will participate in an on-site practicum at a leading classical Christian school where they can see effective leaders in action and identify indicators of success. Virtual online courses take place between residencies.
"Classical education has been such a fast-growing segment of K–12 population, it's not been easy to keep up with the integral task of training leaders," says graduate leadership program director Dr. David Tilley. As such, ACCS President Dr. David Goodwin says, "Gordon College is well equipped to provide this level of leadership within the classical movement. They have the experience and the knowledge, as well as the alignment with our program. The need for classical Christian headmasters has never been greater."
São Paulo, Brazil, cohort
Nearly 6,000 miles southeast, another new graduate leadership cohort will meet in São Paulo, Brazil, at the Andrew Jumper Presbyterian Postgraduate Center of Mackenzie Presbyterian University, one of the largest private educational complexes in Brazil.
The cohort was built out of a recent partnership between Gordon and Mackenzie. Similar to the other graduate leadership models, the first residency will be on site in São Paulo, with the second residency at Gordon. The program's curriculum has been adapted to meet the needs of educators in Christian schools in Brazil, many of which are church-affiliated. Courses will be in English with Portuguese translation.
At the helm
The graduate leadership program expansions have been spearheaded by Tilley, who helped found the program and stepped in as director in the fall of 2019. Tilley previously served for 18 years as head of school for Mount Paran Christian School in Kennesaw, GA, and for 16 years as vice president at Lee University and Houghton College. As one of the graduate leadership program engineers, Tilley brought his deep history with Christian education to help design the curriculum, format and delivery. He was the first instructor in the program's first course and has taught each year since. Upon his retirement from Mount Paran in 2018, he began launching the graduate leadership program's first expansion into an Atlanta cohort.
"I know of no program," he says, "that was designed by heads of school, taught by heads of school, and focused on the development of current and emerging leaders in K–12 Christian education."
The graduate leadership program at Gordon College prepares Christian school staff to step into positions of leadership at their institutions. Through courses with nationally recognized leaders and one-on-one mentorship, students receive advanced leadership training from a Christian liberal arts perspective. Designed by heads of Christian schools, the program covers critical components of Christian school leadership, including school law and advancement. Students can earn either a Master of Arts in Leadership or an Education Specialist in Leadership degree.
To learn more or apply for any of these cohorts, visit www.gordon.edu/graduate/leadership or contact [email protected].