How to Launch Your Career During an Economic Crisis
When the Great Recession hit the American economy in 2008, this year's college graduates were still in elementary school. Yet this May, they find themselves in a similar position to those who graduated 12 years before them. Although the economic crises of 2008 and 2020 are far from identical, '08 graduates know what it's like to enter the job market at a difficult time and come out on the other side.
Last week, through a virtual panel event hosted by the Center for Entrepreneurial Leadership and the Career and Connection Institute, graduating students were able to hear from four Gordon alumni who know a thing or two about how to start a professional career in the midst of an economic crisis.
Here are their stories and sage advice:
Take a Temp Job and Use it As a Networking Opportunity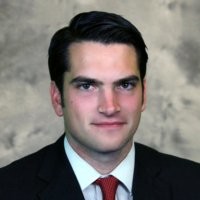 The day before he graduated, Mike Schnakenburg '08 lost his job offer. Because he was financially independent, he had to come up with a quick plan B. In a scramble, he secured a temp position at an investment managing company in Boston called Natixis. There, he made a point to meet with every senior person at the company, which eventually landed him a full-time job.
He explains, "If you go in with humility and a willingness to listen, people are happy to help. That's what helped me get a full-time position in a pretty challenging environment." After 12 years of working at Natixis, he's worked his way up from marketing temp to managing regional director.
Seek Out Positions That Get You One Step Closer to Your Goal
Andrew Breton '08 interned with Grace Chapel in Lexington, MA, as a college student, but there weren't any open positions at the church when he graduated. So, he came up with a strategy. He resolved to find a job in the same town as the church—that way he could volunteer at Grace Chapel while he waited for a job opening to materialize. To bide his time and gain some valuable work experience, he worked as an administrative assistant for Lexington Christian Academy.
Reflecting on that time in his life, Breton says, "Some of my professors would have laughed at that because they knew I was not administratively gifted. But I liked kids and I could talk about the school. I said to myself, 'You know what . . . it might not be my dream job. It might not be what I studied, but it gets me a little bit closer.'" A year later, Breton joined the pastoral team at Grace Chapel and worked there for 10 years. Today, he's an agile program manager at Harvard Business Publishing.
Never Say Never
When Dan Stevens '06 co-founded a video production company in 2008, he had to take on a job he never expected to do. For four years, he worked as a barista for Atomic Café in Beverly, MA. Not only can Stevens trace many of his film clients back to the connections he made as a barista, he can actually say that those four years of making coffee were some of the happiest years of his life. He explains, "I really enjoyed being a barista. I still think that's my favorite job. You might do something [unexpected] that you find out you really enjoy doing. Maybe you'll find yourself in a place you wouldn't have imagined, but where you were supposed to be."
The same was also true for Lucy Mull '08 who now works as a licensed addiction counselor and social worker for an opioid treatment clinic run by the University of Colorado. She admits, "I never anticipated working in the addiction field. In fact, people explicitly told me not to when I was in training. My advice to upcoming grads is to never say never. This has been some of the most fulfilling and rewarding work of my life."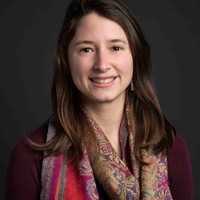 Don't Go to Graduate School Until You're Ready
Some students are feeling the pressure to go straight to graduate school. To this, Mull says, "Don't go until you're ready, and make sure that it aligns with your ultimate goals." Mull waited six years before getting her master's degree in social work. As a new postgrad, she needed a break from academia and decided to pour her energy into helping people. For meager pay, she worked for a year with the Jesuit Volunteer Corps baking beans for underserved populations in need of a warm meal.
Passion Ebbs, Flows and Changes Altogether
While your quality life will improve when you find a job that you like, it's not always going to sync up perfectly with what you're passionate about. Many people assume that because Stevens runs his own business that his work must be his main passion in life, but that's not true. He says, "I've realized that passion ebbs and flows. It changes over time. My passion right now is my family and my church."
Stevens shares that in every job, it's easy to think that the grass is greener on the other side. He expounds, "My wife works a more normal job than me. I look at her job and I'm like, 'Oh my gosh. I want that.' And she looks at what I do and thinks, 'I want that flexibility.' Again, passion changes, so be open. That's something I'm even learning right now in my 30s."

No matter what the future looks like for the economy or job situations, we receive more when are hands are open.
Watch the full virtual panel discussion "Finding a Job and Graduating into Uncertainty" to glean more practical insights from these four Gordon alumni.
---