Ian Hutchinson and Os Guinness Welcomed as Distinguished Visiting Scholars
This fall, two renowned academics accepted one-year appointments as Distinguished Visiting Scholars at Gordon, hosted by the Center for Faith and Inquiry. Physicist Ian Hutchinson and author Os Guinness engage with the life of the campus as they share their wisdom and expertise through public lectures and small group discussions.
Ian Hutchinson
Ian Hutchinson is a professor of nuclear science and engineering at the Massachusetts Institute of Technology. A nuclear engineer and physicist, he was chairman of the Division of Plasma Physics group of the American Physical Society in 2008. Hutchinson received his B.A. from Cambridge University in 1972 and Ph.D. in Engineering Physics from Australian National University in 1976.
A prolific author on the topic on plasma phenomena and nuclear fusion, Dr. Hutchinson previously served as editor-in-chief of Plasma, Physics, and Controlled Fusion, one of the top three plasma physics journals in the world. He is a contributor to the BioLogos Foundation and has spoken at the Veritas Forum on faith and science.
Dr. Hutchinson was one of three respondents to keynote speaker Dr. Jennifer Wiseman at the Herrmann Lectures on Faith and Science at Gordon earlier this year. In addition, the Physics Department hosted him for small group conversations and a luncheon. Dr. Hutchinson will return to Gordon on March 23, 2017 to deliver the Tak Yan Lee lecture.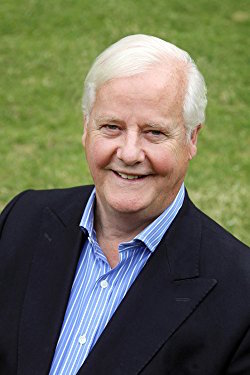 Os Guinness
Author and social critic Os Guinness is a senior fellow for the Oxford Centre for Christian Apologetics and author/editor of more than 30 books. He has previously been a guest scholar at the Woodrow Wilson Center for International Studies, a guest scholar and visiting fellow at the Brookings Institution, and senior fellow at the Trinity Forum and EastWest Institute in New York.
The son of medical missionaries in China and the great-great-great grandson of the famous Dublin brewer, Dr. Guinness completed his B.A. at the University of London and Ph.D. at Oriel College, Oxford. He played a key role in writing "The Williamsburg Charter" (1988) and "The Global Charter of Conscience," published in 2012 at the European Parliament in Brussels, Belgium.
Dr. Guinness will be on campus April 18–22 to speak about his most recent book, Fool's Talk: Recovering the Art of Christian Persuasion, as well as one of his previous works on the issues of vocation and calling.