In Tune With Others: How Singing Together Can Help Us Navigate Hard Conversations
Eighty-one years ago, you could walk into a tiny basement club in Greenwich Village (a.k.a. "The Wrong Place for the Right People") and hear 23-year-old Billie Holiday end her set with a song called "Strange Fruit." The whole room would go quiet as she sang about "strange fruit hanging from popular trees," which was a euphemism for "black bodies swinging in the southern breeze." It was her version of Abel Meeropol's famous poem about the lynching of two black men in Indiana, and the first protest song to make the jump from "propaganda" to popular entertainment.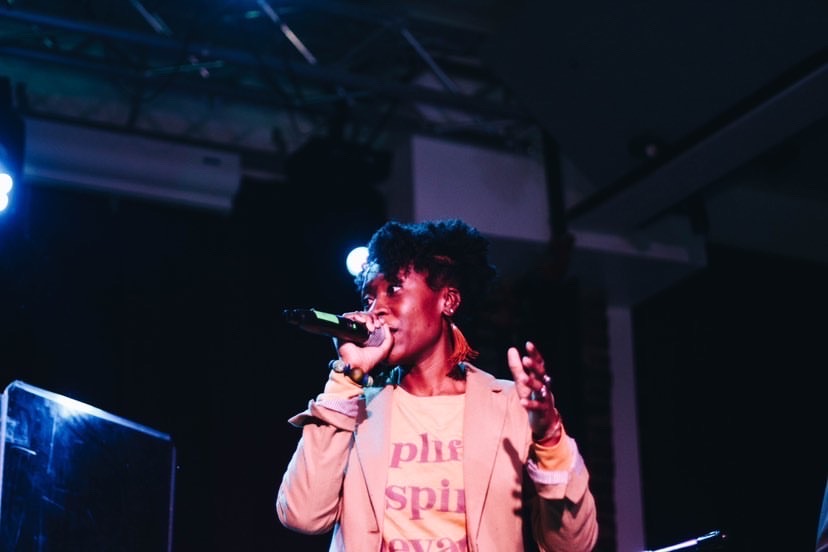 Now, according to publications like Vox and America Magazine, we're in a new era of protest music—what others might call music for social change, where Shanell Percy '14 (whose stage name is Shanell Alyssa) is an emerging voice.
Last summer WBUR, one of Boston's local NPR stations, named Shanell Alyssa as one of Massachusetts' top 21 Tiny Desk Concert entries out of 254. In recent years, she's had the opportunity to perform at the Middle East in Cambridge, MA, and with Sofar Sounds, an international company that stages secret gigs and intimate concerts for emerging artists.
Music Therapy for the Masses
In 2017, shortly after moving to the metro Boston area to join the music scene, Percy was inspired by "Boston. Racism. Image. Reality.", a seven-part series written by The Boston Globe's Spotlight team. Their deep investigation of racial issues in Boston sparked a desire in Percy to use her music for engaging local communities in these important conversations.
"I was so struck by those articles," she says. "They gave me the idea to use music and the arts as a segue for processing some of these same social issues."
As a graduate student getting her Master of Arts in Music Therapy from Lesley University, Percy knew music had the power to restore a troubled mind, so why not a troubled community too? In response to "Boston. Racism. Image. Reality.", Percy and a fellow graduate student organized a series of community events called Reset. In local coffee shops and living rooms, they brought people together to talk, sing and make art. The goal was twofold: to use the arts to address social issues and to bring people together across racial divides.
When You Don't Know the Next Step, Sing
A powerful way to unify a room of relative strangers, says Percy, is to have them sing together. So, at the end of every Reset event, she led the room in communal singing. They would sing a chorus from one of her original songs "Blind Love," "Freedom," "Rise Above" or "Justice."
"There's something beautiful about communal song," Percy says. "I'm reminded again of the spirit and culture surrounding gospel music, the music I grew up singing. At the end of the day, all we can do is pray and seek the face of God. And, in a space like that, where some are believers and some are not, we can unite people through song."
From Strangers to Allies in Record Time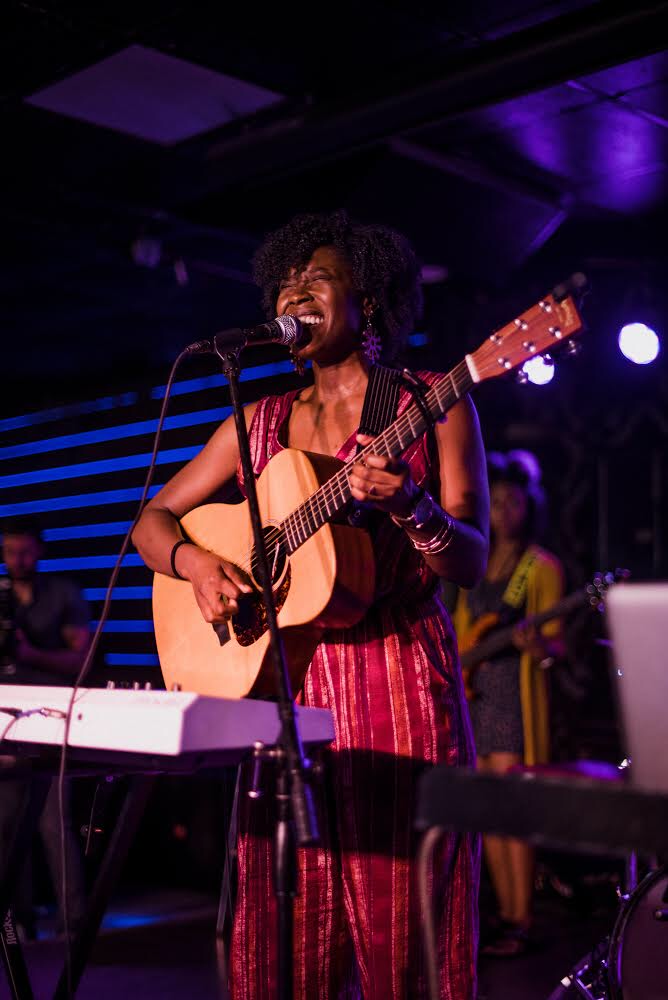 This act of uniting people through song is something scientists call the "ice-breaker effect." Communal singing is unique in that in can get a room full of strangers to bond quickly, without needing to know anything about each other. Somehow, it creates trust between people who don't even know each other's first names.
She says, "It was amazing to watch a room full of 40–70 strangers grow comfortable together, joyously clapping, even harmonizing with one another. These moments made the world feel smaller and our differences to seem that much more obsolete."
Today, outside of the Church, communal singing is hard to come by. You may sing the national anthem at a college graduation or "Sweet Caroline" with fellow Red Sox fans at Fenway stadium before the bottom of the eighth inning, but rarely do we sing with others in times of pain, sorrow or confusion.
With this, Percy is doing something new. Similarly, to how Billie Holiday brought a lynching poem into a jazz bar and sang it to a room of people who were expecting light-hearted entertainment, Percy has brought the rather intimate practice of communal singing to a room of people expecting to discuss serious social issues. In both cases, audiences were met with something they weren't expecting, but something they needed to do (or listen to) to get closer to the truth—closer to bridging the racial, economic, and political divides that often separate us.
Listen to Shanell Alyssa on Spotify, Amazon Music, Apple Music and Soundcloud. And be sure to check out her newest single, "Seasons," released this month.