A Night at the Museum (of Science): The Adventure of Career Discovery
Last Thursday evening, things came alive at the Night at the Museum of Science event, hosted by Gordon College's Career and Connection Institute (CCI). However, it wasn't dinosaur skeletons and ancient pharaohs filling a wing of the Boston museum with chatter; it was the burgeoning relationships between Gordon students and industry professionals.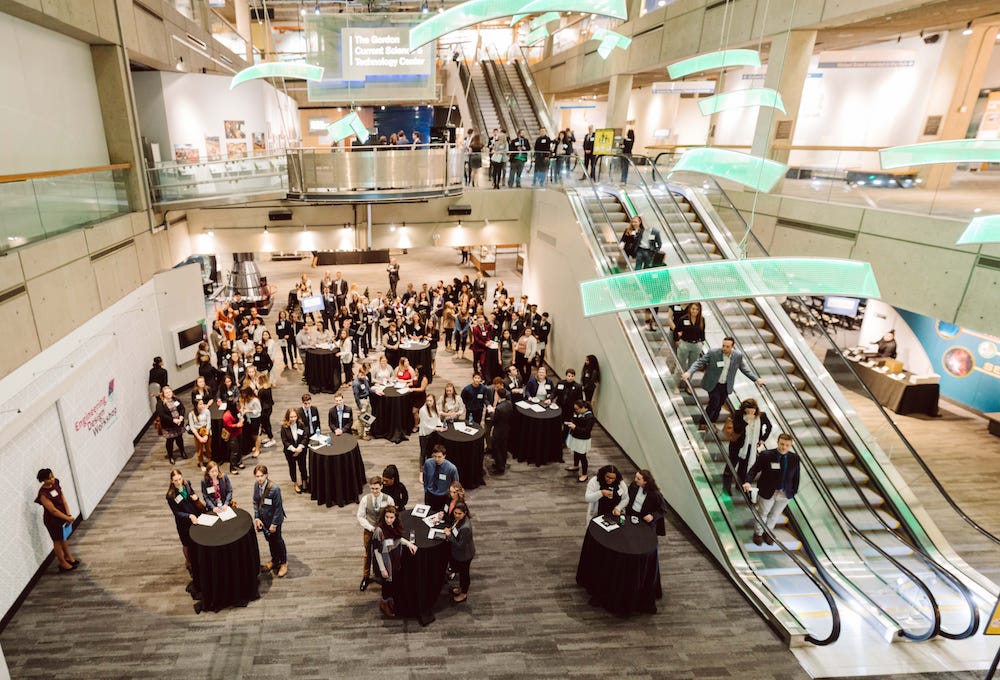 Spanning two floors, the event featured six panels tucked between exhibits on sound and space travel, covering a range of industries: business and finance, health sciences, law and policy, media and communications, ministry and missions, and entrepreneurship. Over 150 students had the opportunity to attend two 30-minute panels, followed by a time of networking with catered dinner selections of tacos and Italian cuisine.
Decked in blazers and ties, business and finance students shook hands with Jane Kirkland, senior vice president and head of strategy for global services at State Street. Eager entrepreneur hopefuls gained insights from Francis Vigeant '04, CEO of KnowAtom, LLC. And aspiring health professionals geeked-out with Lian Atlas '19, clinical research coordinator at Massachusetts General Hospital.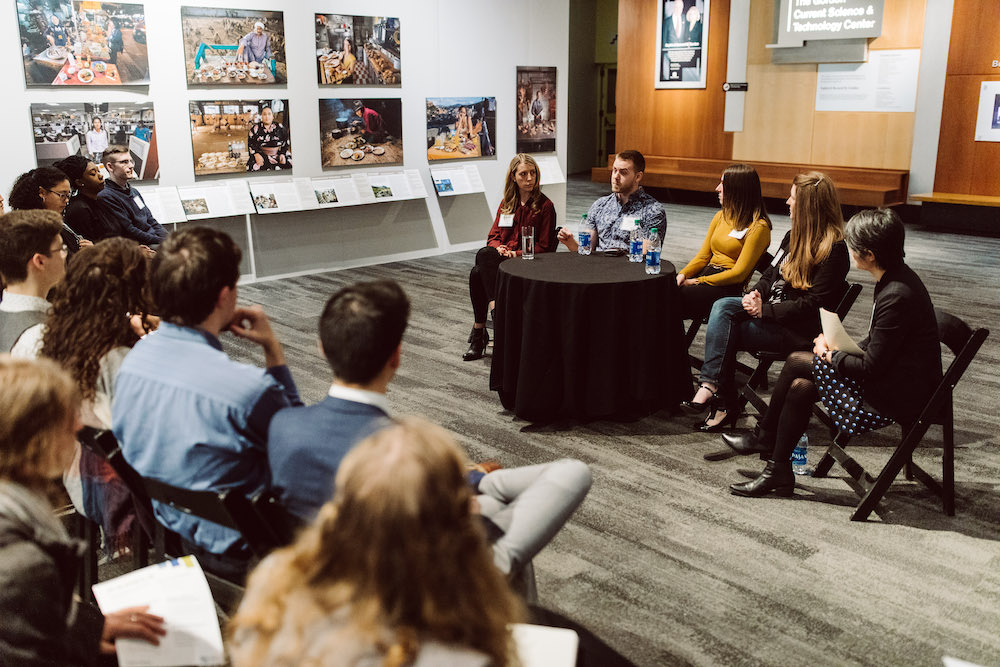 Grace Heffner '20, an aspiring gallery owner and art curator, made a meaningful connection with visual artist Stacey (Silkey) Schultze '02. "She listened to my career aspirations and offered to connect me with galleries in Cambridge which are hiring managers and directors," Heffner says, "all because I shook her hand and shared my story."
The Night at the Museum of Science event was equal parts exploration and connection. For seniors launching their job search, the opportunity to connect with alumni in the field offered promising prospects. For younger students just beginning the process of vocational discernment, connecting with professionals meant a window into new worlds they may consider exploring.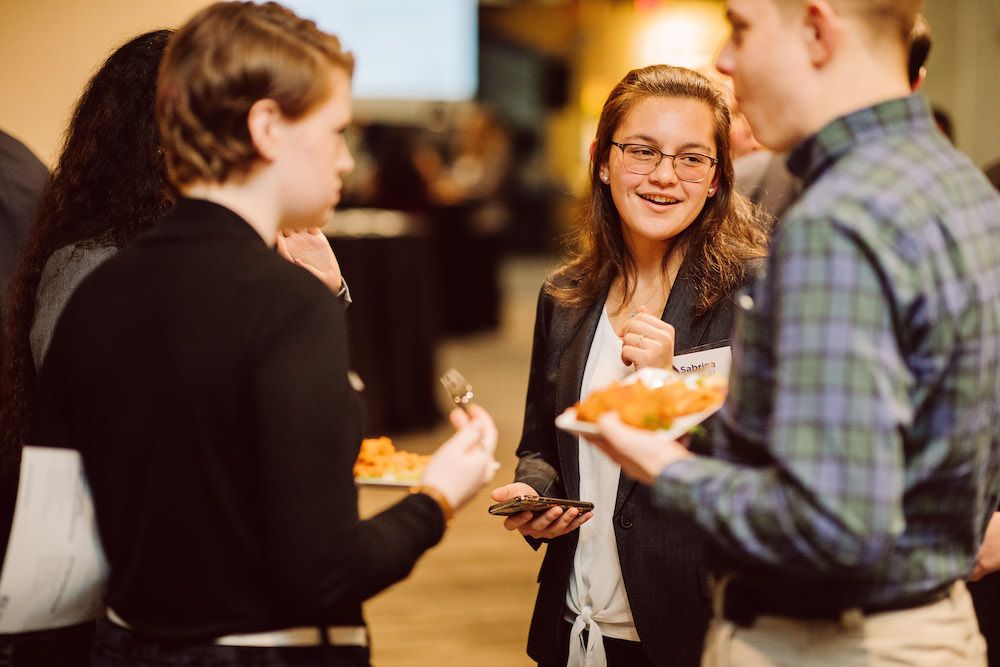 "We hope students will think of themselves a little like scientists, running experiments on their career. Start with a hypothesis that a job might be a good learning opportunity, and try it out to discover whether it's right or wrong," says Alexander Lowry, director of CCI. "It doesn't have to be perfect. A lot of times, people get surprised by something they learn when they're in a job and it leads to something they never expected."
Trying to unearth your post-college calling can be an intimidating task, for sophomore and seniors alike (almost as terrifying as spending a night locked in a museum full of exhibits on the loose). But CCI's Night at the Museum of Science event reminded attendees that it doesn't have to be; discovering your preferred profession can, in fact, be a thrilling adventure.