Keeping Faith Alive in China and Brazil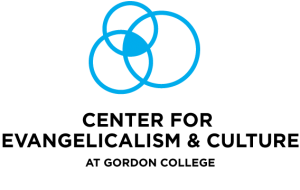 In the last decade, the number of evangelicals in China and Brazil has doubled. In fact, with Christians comprising an estimated 5% of its 1.4 billion population, China may be nearing the top of the charts in terms of total Christians.
So, what's next for these rapidly growing populations? Thanks to a generous grant from the John Templeton Foundation, the new Center for Evangelicalism and Culture at Gordon College will bring together academic and thought leaders from around the world for "Faith Alive: What's Next for Evangelicals in Brazil and China" this Saturday, April 18. Conference speakers include:
Tom Haugen, Chaplain of Gordon College
Peter Berger, Professor Emeritus of Religion, Sociology and Theology at Boston University; Director of the Institute on Culture, Religion, and World Affairs (CURA)
Todd Chapman, Principal Deputy Assistant Secretary for the U.S. State Department
Brent Fulton, President of ChinaSource
Todd Johnson, Director of the Center for the Study of Global Christianity at Gordon-Conwell Theological Seminary
Al Dueck, Distinguished Professor of Cultural Psychologies at Fuller Theological Seminary
Paul Freston, Professor and CIGI Chair in Religion and Politics in Global Context at Wilfrid Laurier University
Fenggang Yang, Professor of Sociology and Director of Center on Religion and Chinese Society at Purdue University
Diane Obenchain, Director of the China Program and Professor of Religion at Fuller Theological Seminary
Rodrigo de Sousa, Professor at the Graduate Program in Religious Studies at Mackenzie Presbyterian University (Brazil)
Xiyi Yao, Associate Professor of World Christianity and Asian Studies at Gordon-Conwell Theological Seminary
"Faith Alive" will take place from 9 a.m. to 5 p.m. in the Ken Olsen Science Center at Gordon College. Local Brazilian and Chinese pastors and Gordon faculty, staff and students are encouraged to attend this free conference. Lunch will be provided for pastors. Register today >>
This event is the brainchild of Dr. Kaye Cook, psychology professor and chair of the Department of Psychology at Gordon College, and the associated team of Drs. Janel Curry, Sharon Ketchum, Dan Johnson and Ruth Melkonian-Hoover. The John Templeton Foundation serves as a philanthropic catalyst for research relating to the "big questions" of science, religion and human purpose—the same questions being pursued by many curious minds on Gordon's campus.