La Vida Alumni Receive Grant to Explore New National Park
As soon as the Canadian border opens, former La Vida sherpas (and participants) Joel Cox '16, Taylor Bradford '19, Blake Denman '18 and Izzy Johnson '18 will be hiking Canada's Nááts'įhch'oh National Park (NNP). Their journey is being funded by a mountaineering grant Cox received from the American Alpine Club (AAC).
NNP is roughly 10 years old, which is young by national park standards (by contrast, Banff is 135 years old and Yellowstone is 148). As a new park, NNP has no established trails or campsites. Of course, this gives NNP some natural advantages for those hoping to see wildlife and escape the sounds of civilization. "It's the grizzly bear capitol of the world," says Cox.
Their team will be the first to hike the northern section of the park where they will spend their time scouting and photographing places for potential trails. This will help the Canadian park service determine how NNP could be developed and made open to more hikers. Though their exact trip dates are yet to be determined, and currently depend on borders re-opening, they hope to make the trip this summer or fall, taking full precautions to account for the COVID-19 pandemic.
As these intrepid pioneers and experienced guides embark on their adventure, they find themselves strangely back at the beginning. Over the years, they've grown accustomed to physical challenges like hiking for miles with a 40-lb pack or in sub-zero temperatures. Cox elaborates, "When you're in a teaching position, you're always in danger of things becoming trivial. You're saying the words and not actually experiencing them. If you don't have empathy, you're just taking these people through something that can seem traumatic for them or very hard."
It's this spirit of compassion and camaraderie that caught the attention of the AAC, which awarded Cox with a mountaineering grant because the organization was impressed by the values Cox and his team shared in common. "All four of us are pretty different people, but we're all united by a . . . belief in what La Vida stands for," says Cox. The team will spend their time in NNP relearning and reliving the lessons that La Vida teaches, such as being present, stepping out in faith and holding fast to one another and to God—lessons Cox initially learned on his first expedition with La Vida in 2012.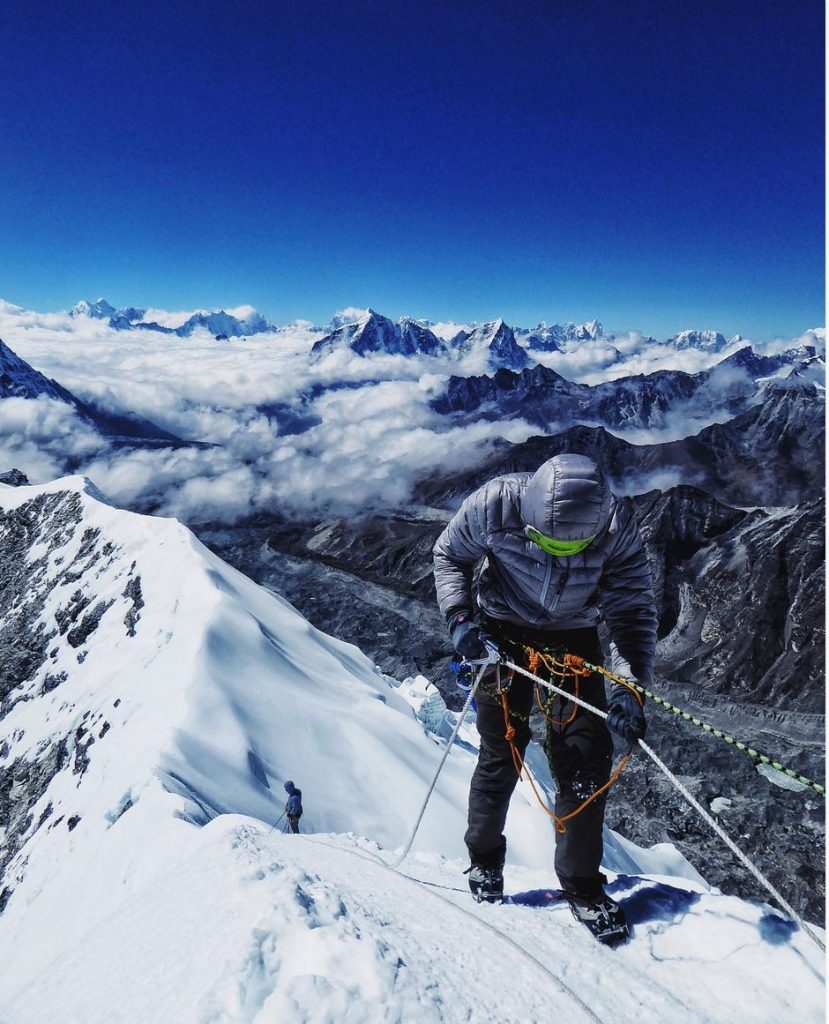 A few years before Cox became a seasoned backpacker, he was a first-year Gordon student going on his own La Vida expedition in the Adirondack Mountains. The experience was a first for Cox, who grew up in Romania. He explains, "I grew up in the capital, Bucharest. None of my friends ever went to summer camp, so I didn't know it was something you could do." During his first La Vida trip, Cox remembers a one- and one-half-mile canoe carry in freezing rain. "I had never done something so physically draining," he says. "I just remember the pain and the effort it took to find a way to keep going. We needed each other."
But now, after many summers of leading wilderness expeditions and training expedition guides, carrying a canoe for one and one-half miles in a rainstorm isn't as arduous or novel as it was that first time, which means that Cox must undertake a new challenge if he really wants to go back to the basics and reconnect with people hopes to lead on their first formative outdoor experiences again in the future.
Relearning the lessons you teach is a valuable part of leadership. It keeps your message from losing its relevance and it keeps you humble. In this pandemic, many of us have been thrown into unfamiliar territory. Similar to NNP, there are no existing trails for us to follow. We must go through our own version of lengthy canoe carry in the freezing rain. And when we're done we'll have more empathy for the people who are still in the struggle and may need someone to give them encouragement or guidance or help them carry the canoe.
Article by Anna Kinkade '21, psychology and communication arts