New Professor Embodies a New Era of Communication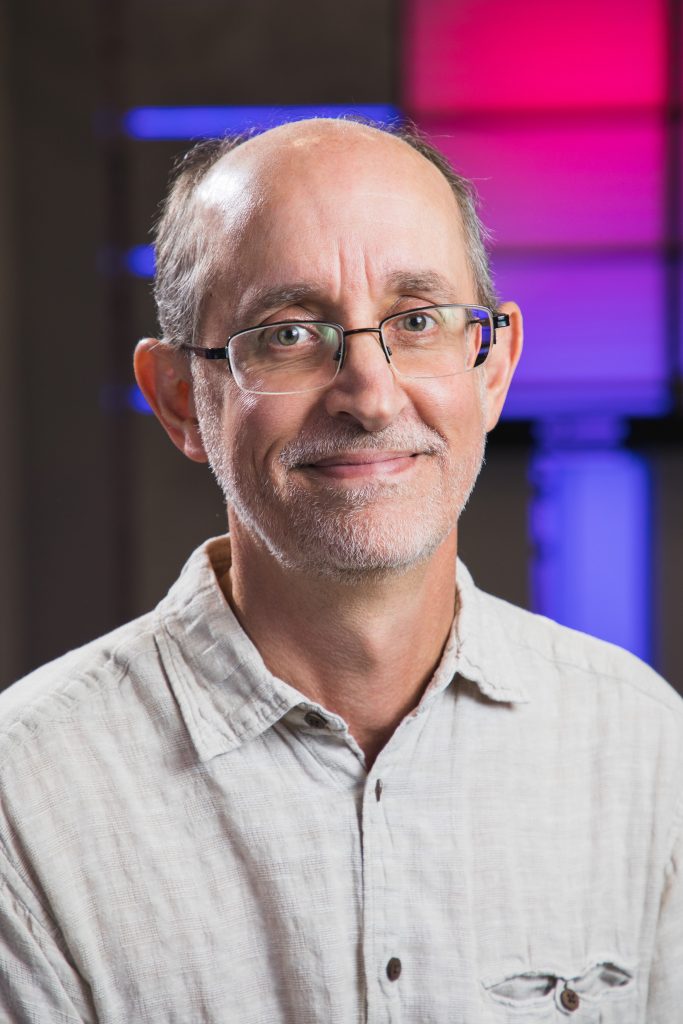 In between teaching classes and trips from Virginia to Massachusetts, Dr. Chris Underation sets his phone on a tripod and lets the camera roll. His popular The Hidden Life of the Professor video series covers everything from navigating COVID-19 as a professor to giving advice to students who may not get along with an instructor, his episodes averaging 500 to 750 views each week on Facebook and LinkedIn. As a journalist in the 21st century, Underation knows how to improvise and take on new media platforms to stay relevant.
"You have to be able to do it all," he says. "You need to really think through the theoretical part of communication and then be able to shoot your video, collect your audio and write."
As the newest faculty member of Gordon's Communication Arts Department, Underation is teaching aspiring filmmakers, journalists and marketers how to develop the skills that make them versatile in the creative world. With a Ph.D. in Communications from Regent University, a M.A. from Gordon-Conwell Theological Seminary, and experience working with major media outlets including The New York Times, the Today show and the CBS Early Show, he has developed his own versatile skillset. Now he brings over two decades of experience across communications back to Gordon, where he previously spent eight years as a media relations specialist.
"We are thrilled to have Dr. Underation join Communication Arts," says Department Chair Dr. Christine Gardner. "Chris brings professional expertise in strategic communications, journalism and broadcasting. Together with his advanced degrees in communication and religion, Chris is a strong addition to our program. We are happy to welcome him back to Gordon."
Despite joining the faculty during the COVID-19 pandemic, Underation feels optimistic about his return to Gordon and already appreciates both the College's interactive teaching approach and core faith values. Over a decade in pastoral ministry has revealed to Underation that teaching communication arts at a Christian college provides the opportunity to teach students that Christians are essential in the field of communications—the ability to speak truth into a noisy and competitive profession is itself a witness.
"If you're willing to go forth into communications as a Christian," he says, "you're a healing balm, you're a steadying force and you're a fount of wisdom for people who are looking for wisdom."
He still resides in Virginia due to the pandemic, commuting to Massachusetts and teaching remotely on the weeks he's home. Along with his own vlog, Underation lends his more than 23 years of experience in radio journalism to a radio drama he helped develop at Liberty University.
Immersed in the worlds of "doing" and "teaching," Underation hopes his own career inspires students to adopt the same approach to communications—"where they know how to do a wide range of skills, but they also understand why they're doing this those things and can talk to you about it." Because ultimately, "When it comes to dealing across all these communications platforms, they're all equally important," whether it's YouTube or the New York Times.
By Ellian Chalfant '22, communication arts