On Common Ground: An Original Theatrical Collage
As you enter the Margaret Jensen Theatre, the gritty, earthy scent of dirt meets your nose almost immediately. You may decide to slip off your shoes as you take your seat around the giant dirt box that serves as the stage. With the entire audience seated in a single row of chairs surrounding the box, there's room for everyone to stick their toes in.
It's all part of the Theatre Department's brand new, never-before-seen production: On Common Ground. The play, created from scratch by Gordon students, premiered last Friday night and continues through this Saturday, November 7.
"Profound in its simplicity," explains director and theatre professor Jeffrey Miller, the dirt box really is a character in itself.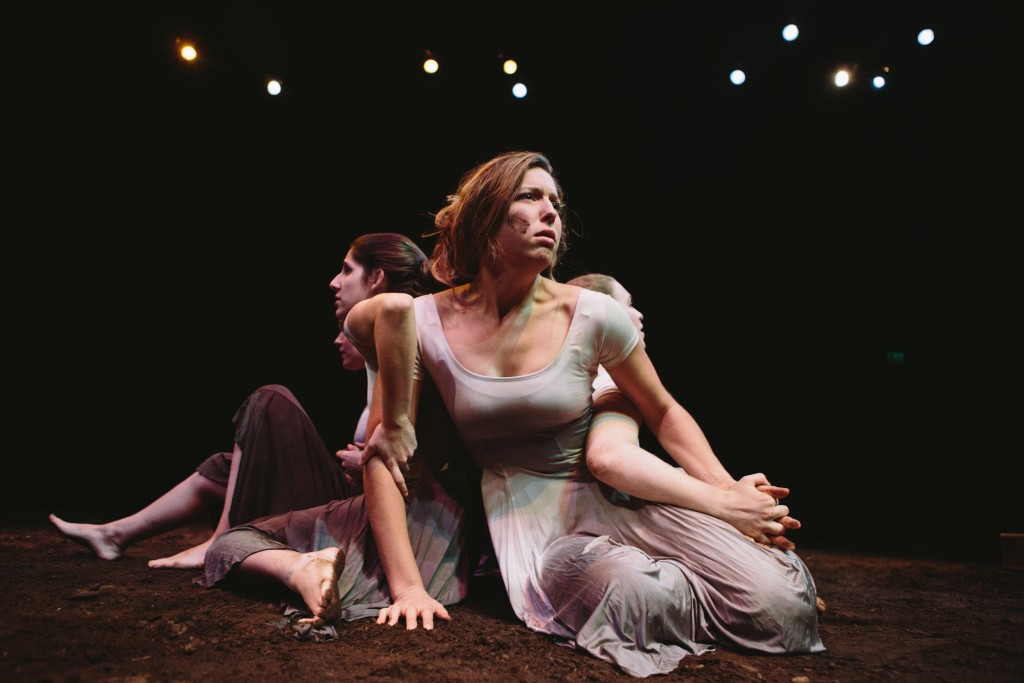 The elaborate set, beautiful choreography and expertly crafted script were pulled together in a very short period of time. On opening night, Miller commented, "Six weeks ago, we had nothing. Tonight we perform a show." In fact, the set idea started off as a joke during the planning stages. Weeks later, the idea was resurrected and the play grew out of it, the cast told the audience in a brief Q&A after Tuesday night's performance.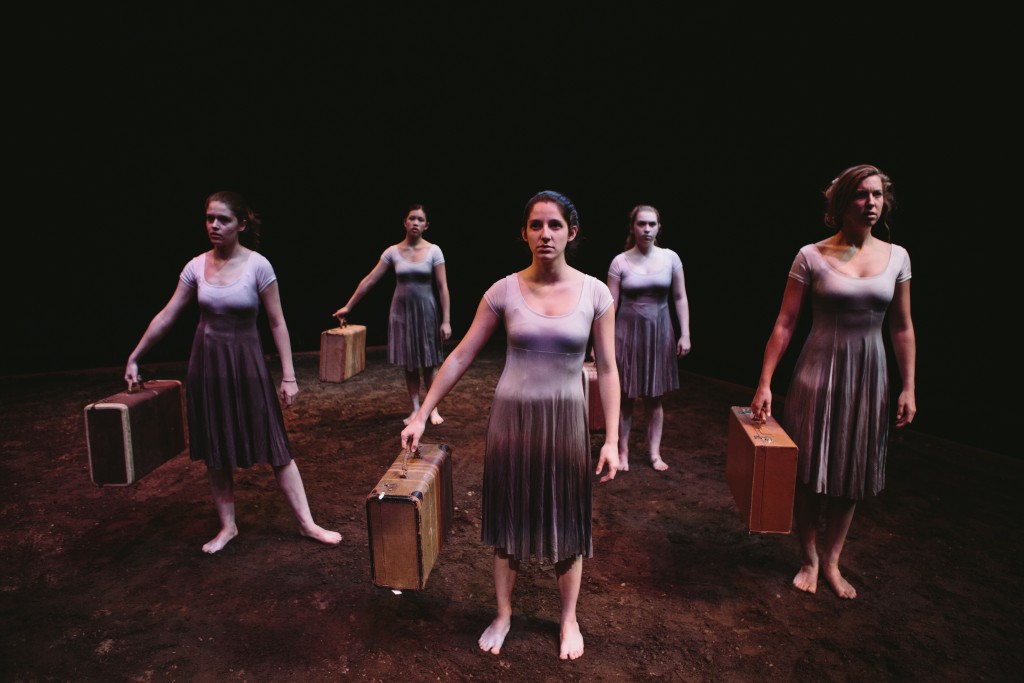 Through a variety of sketches, the play explores themes of life, death, love and loss all on one common ground (represented by the dirt box). The barefoot cast, clad in billowy cream costumes, underscore the raw, down-to-earth atmosphere. Each actor and actress plays multiple roles—including star performances by Jessica Richmond '16 as a mother mourning the loss of her child, and Molly Sidell '17 alongside Carl Kraines '18 as a young couple in the throes of love and arguments.
"On Common Ground is about humans—who we are and how, in the end, we're all made out of the same bit of dust," says Kraines. The troupe performs nightly at 7:30 p.m. through November 7. Reserve your tickets today >>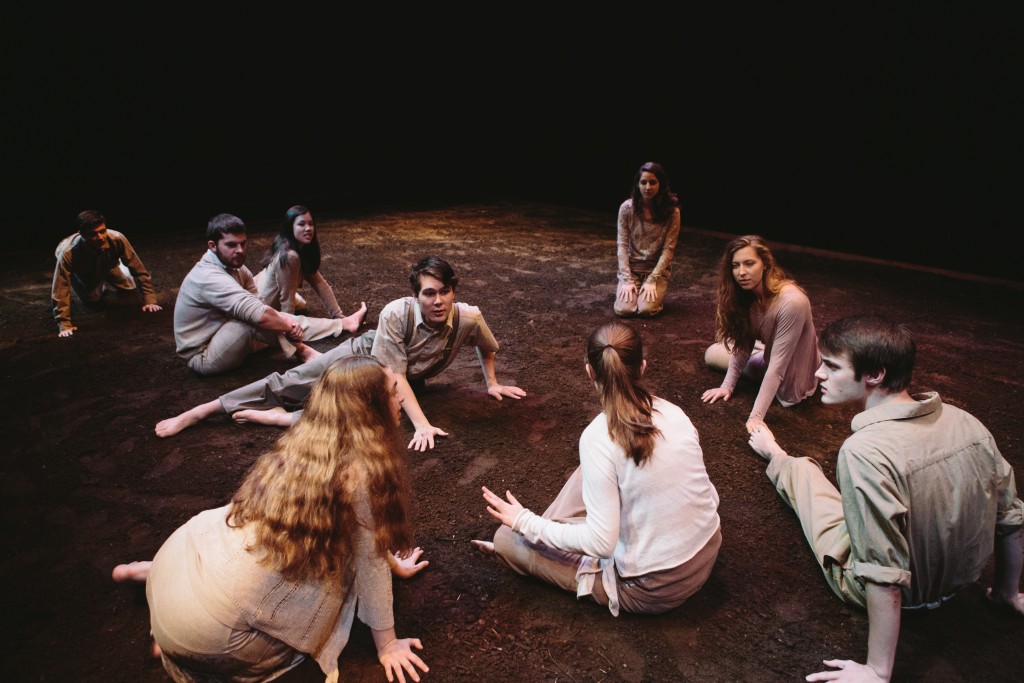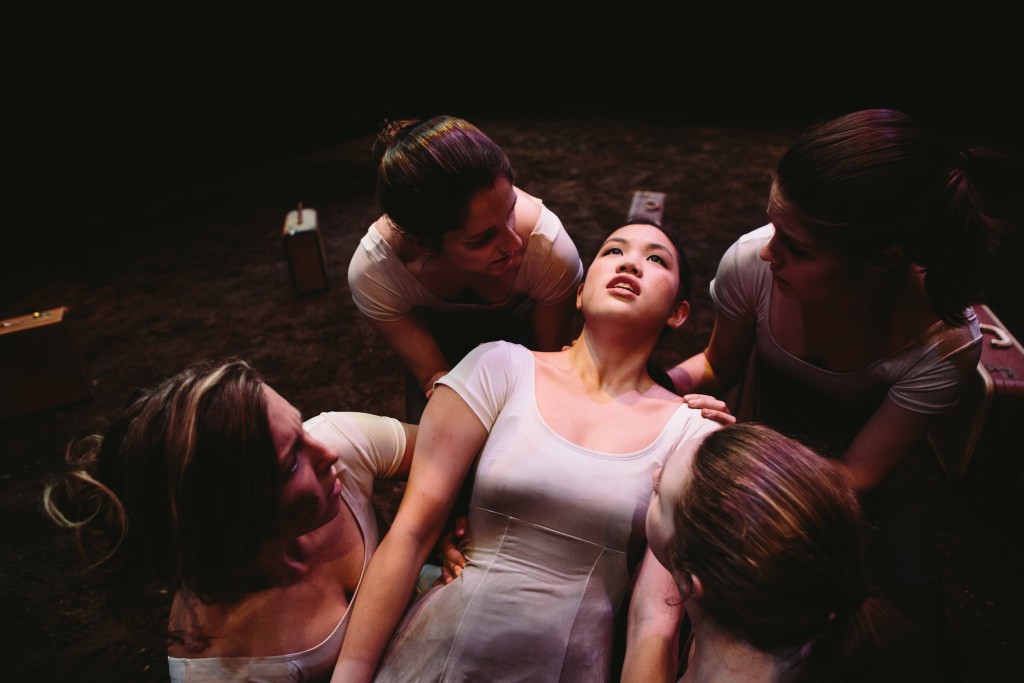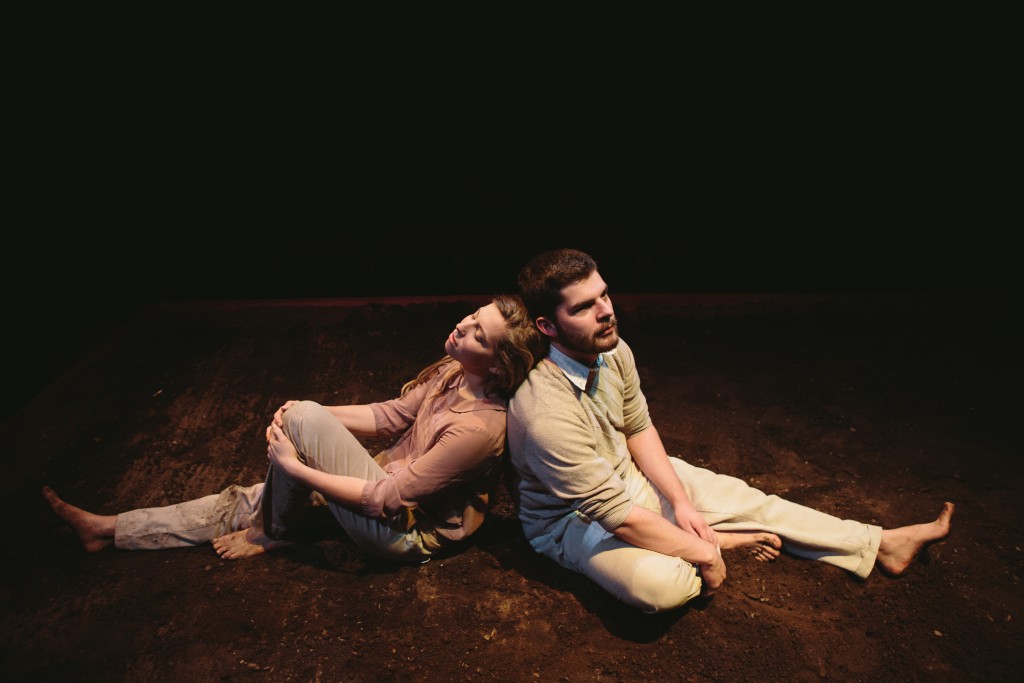 By Sierra Elizabeth Flach '17, communication arts and English language and literature (creative writing)