President Michael Lindsay Speaks at United Nations
President Michael Lindsay addressed 225 international leaders at the United Nations this morning. The keynote speaker for the 33rd Annual International Prayer Breakfast, Lindsay drew on his sociological research to advocate for a leadership style that is different from the populist-strongman approach that has emerged around the world.
He urged diplomats to lead in a different way: "Lead not by showcasing your strengths but by acknowledging your struggles. The struggles make us stronger, and greatness comes when we lead with a limp."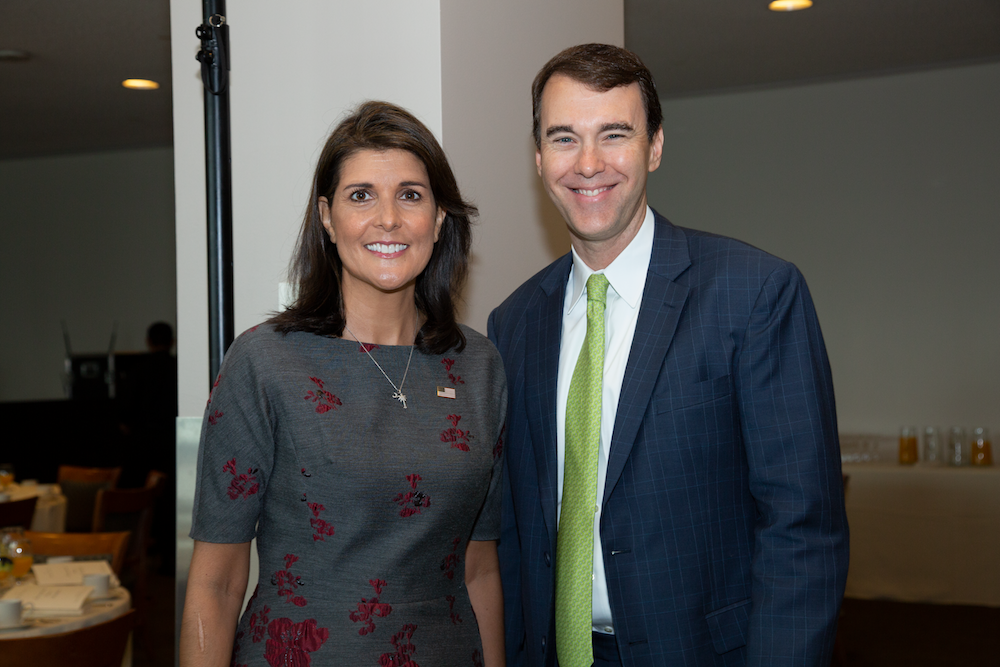 The annual gathering was held in conjunction with the opening of the 73rd session of the U.N. General Assembly, presided by Ms. María Fernanda Espinosa Garcés of Ecuador. Among those in attendance this year were Secretary General Antonio Guterres and U.S. Ambassador Nikki Haley.
"The world is praying you will succeed in advancing a world where everyone can flourish, not just the wealthy, not just the powerful," Lindsay said. "And our young people are looking for you to set the tone for global leadership, hoping you can model an alternative approach."
The 25-minute address included references to Myron "Mike" Ullman, the legendary retail executive who is now chairman of the board for Starbucks, and to former U.S. Secretary of State Condoleezza Rice—both of whom are profiled in Lindsay's latest book on leadership, View from the Top.
Both Ullman and Rice embody what Lindsay refers to as "leading with a limp"—severe dyslexia and a degenerative spinal condition for Ullman and the tragic, untimely death of Rice's mother before she worked in government. "These leaders became stronger through the struggle," Lindsay told his audience. In fact, "Scripture teaches us that sometimes it is in the struggle that we encounter God face to face."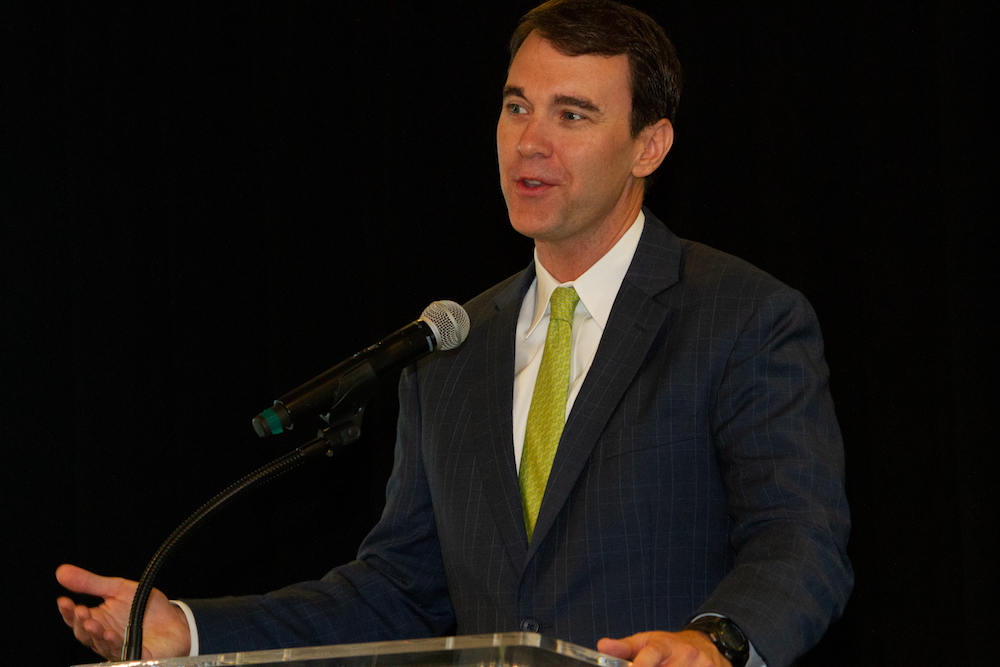 Lindsay noted that Ullman's physical challenges helped him connect with employees in a way that defies typical CEO-employee relations. In his research on Rice, Lindsay cited the 10-year cancer treatment regimen her mother received as the reason Rice advocated so forcefully for PEPFAR, the foreign policy initiative of the George W. Bush Administration that allocated $15 billion in U.S. aid to extend the lives of HIV-positive patients in sub-Saharan Africa starting in 2003.
Although this was the first time Lindsay spoke at the U.N., its ties to the College date back to its earliest days. Frederick Prince's estate, to which Gordon relocated from Boston's Fenway area in 1950, was once considered a possible location for the U.N. Prince, who at the time was the oldest member of the New York Stock Exchange and the wealthiest person in the Commonwealth of Massachusetts, enjoyed close relationships with many of those associated with the origins of the U.N.
"If the U.N. organizing committee had gone for a Bretton Woods-like location, they might have chosen where we now reside on Boston's North Shore," Lindsay told the assembled delegates. "We're really glad they chose Manhattan instead, but you are always welcome to pay us a visit if you want to see what heaven on earth looks like."
Photos by Jerry Lacay
FULL TEXT >>
LISTEN >>