Remembering La Vida's Rich Obenschain
Gordon College is heartbroken over the passing of Richard (Rich) Obenschain, founder of the La Vida Center for Outdoor Education and Leadership at Gordon College, on May 22, 2019. At 69 years old, Rich was a lifelong champion for the transforming power of outdoor experiential learning and a beloved member of the Gordon community for decades. He will be deeply missed.
Rich's vision for encountering God and building character in the outdoors propelled La Vida to become a staple of the Gordon College experience, and home to numerous programs for children, college students and adults. Thousands of Gordon students, alumni and community members around the world credit Rich as the man who created the very experience that sparked real transformation in their lives.
A celebration of life service is planned for Friday, June 21, 2019, at 1 p.m. in the A. J. Gordon Memorial Chapel. All are welcome to attend.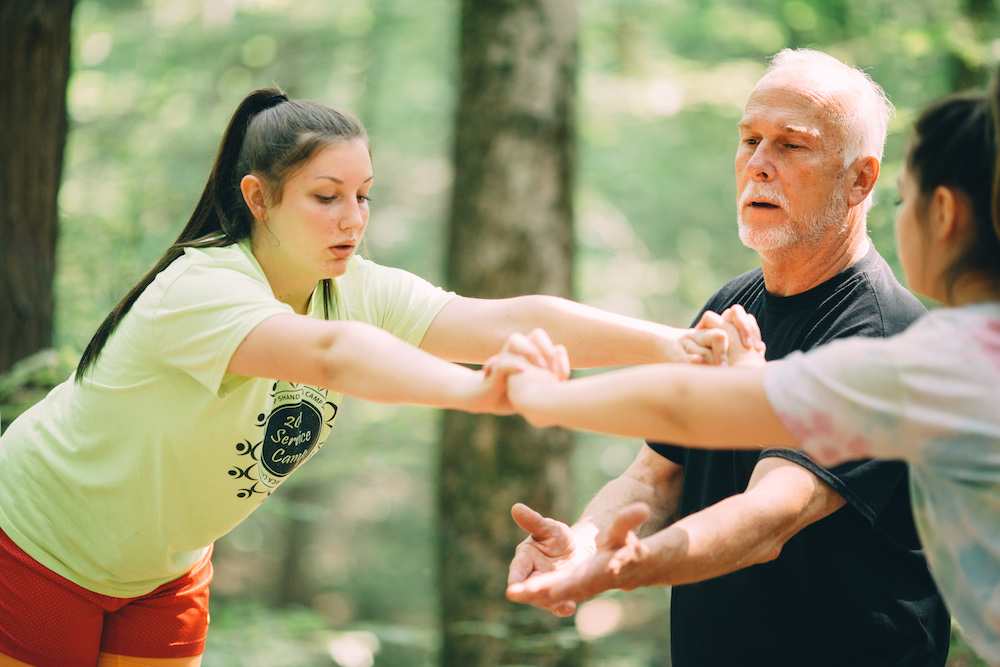 Sowing seeds for transformational experiences
When Rich marched from the Washington Monument to the Department of the Interior in advocacy of legislation to protect the environment on the very first Earth Day in 1970, it was (fittingly) his birthday. It was also the year of La Vida's inception.
La Vida began as a YoungLife program for high school students in Saranac Village, NY. When Rich moved to the North Shore to attend Gordon-Conwell Theological Seminary in 1977, he led weekend adventures for Gordon College students. It was during those initial experiences that Rich first witnessed God's work in the lives of college students and staff in the wilderness.
La Vida retained its Adirondack roots when in 1978, the program came to Gordon and eventually became part of the Core Curriculum through its Adirondack Expeditions and Discovery courses. La Vida's impact now extends to thousands outside of the College—from community children participating in the annual Adventure Camp and Rock Gym, to high school students participating in the Adventures in Leadership and Compass ministry development programs, to Boston College football players and corporate executives participating in team-building exercises.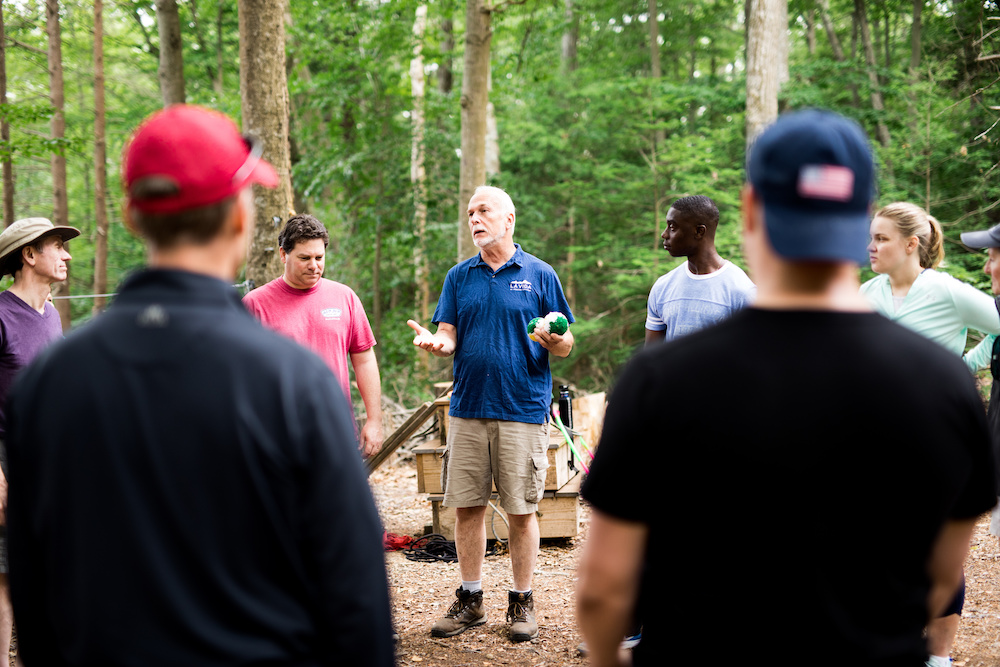 "Rich's vision has only grown, but the heart of relational ministry among the La Vida staff remains," says Jennifer Jukanovich, vice president for student life. "La Vida's vision is to become the premier institute for outdoor experiential education that develops servant-leaders who are equipped to transform their communities worldwide."
Its name traces back to a campfire conversation, when a group of participants from the lower East Side of New York City reflected on the stark contrasts between the hardships of city living and the freedom of the wilderness. "Eso es la vida," they said. This is the life.
"We are shocked and deeply grieved over the passing of Rich Obenschain, our leader, mentor and friend," says La Vida's Senior Director Abby Stroven. "He followed the Lord wholeheartedly, holding fast to him in all things. His example spurs us on to take hold of the life that is truly life. We are comforted to know that he is in glory, enjoying the true La Vida—an adventurous eternity with his Savior."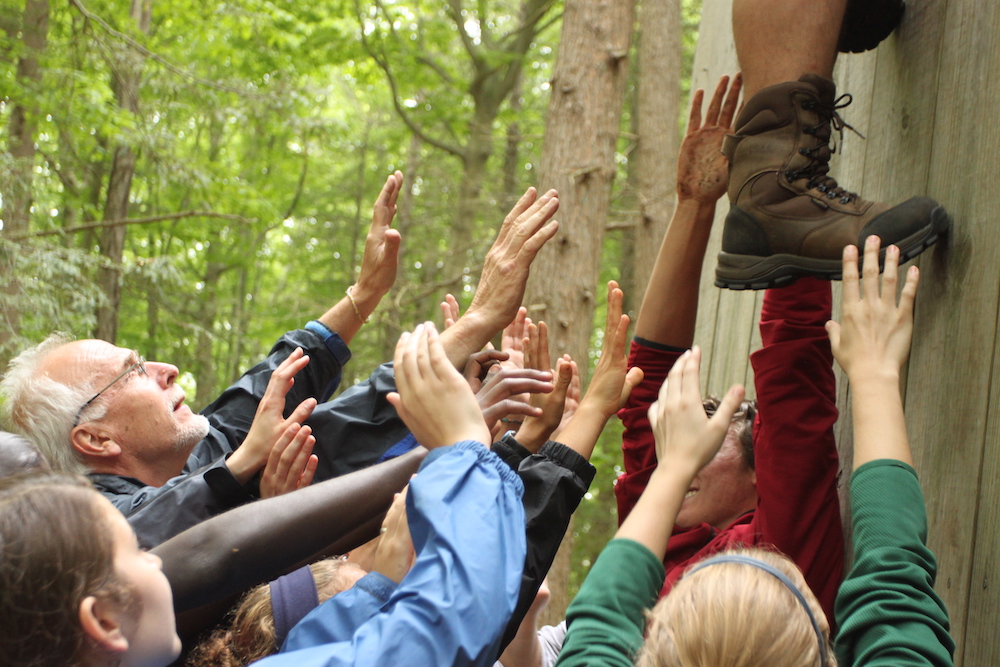 "Be here now": Holding fast to a legacy
Rich was a certified Project Adventure trainer, Wilderness Education Association instructor and Wilderness First Responder. He was always looking for ways to create environments where students are encouraged and stretched in their faith and given opportunities to overcome challenges.
But outdoor education was much more than a program to Rich—it was a way of life. For Rich, the words of Joshua 23:8 were a cornerstone: "But you are to hold fast to the LORD your God, as you have until now." To "belay" means to "hold fast"—two words now engrained on the hearts of thousands. They accompany "be here now," three other legendary words that have become inseparable from the La Vida experience.
"In a busy world it's hard for people to find time to clear their heads of distractions and of all the messages in our culture that define who we are," Rich said during the program's 40th anniversary year in 2010. "La Vida takes people away from distractions and puts them in a community where they can witness God's creation, experience his love, and grow through the silence, solitude and simplicity."
Rich was a friend and mentor, an influence for good, a faithful servant. He leaves behind his wife of 33 years, Katherine, and his twin children, Tess '17 and Hunter '16.
Remembering Rich
The College has created a space for the Gordon and La Vida communities to mourn the loss of Rich and celebrate his indelible legacy. View site and share memories of Rich >
In lieu of flowers, the family invites gifts to La Vida to support Rich's ministry and lifelong passion. Arrangements are being made by the Campbell Funeral Home in Beverly. View the original obituary to leave condolences for the Obenschain family.