Gordon College Celebrates 127th Commencement
On Saturday, May 19, the graduating Class of 2019, along with their families, friends and members of the Gordon College faculty, staff and Board of Trustees, celebrated the College's 127th Commencement. Outside on Gordon's quad, 385 undergraduate degrees were presented in the arts and sciences, and 85 graduate degrees in education, music education, leadership and financial analysis—Gordon's newest graduate program and first graduating class.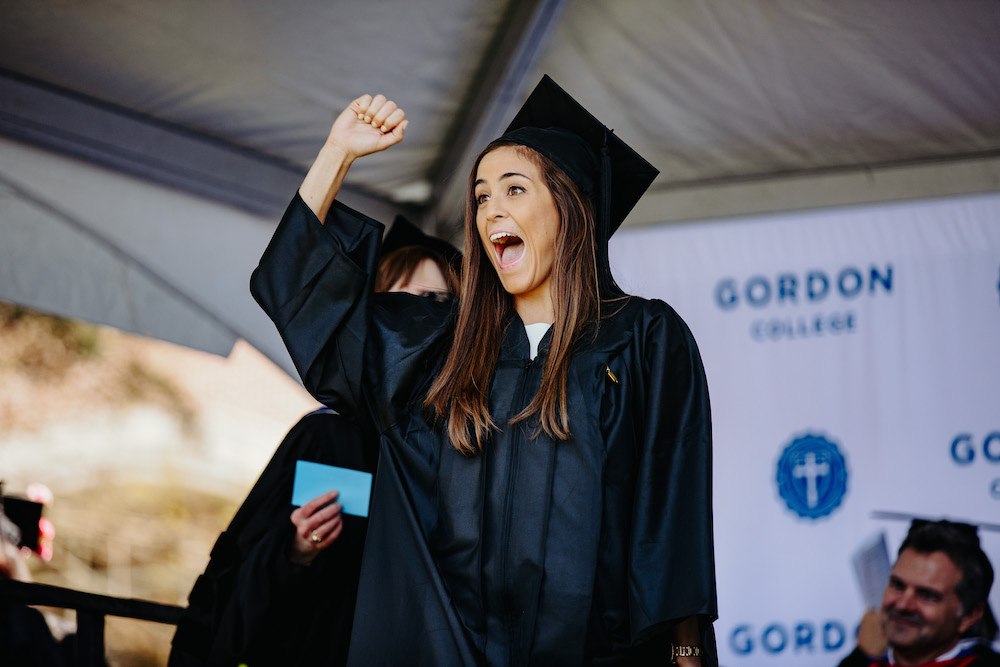 Michael Lindsay, the eighth president of Gordon College, presided over the ceremony. In his address, "Hinge Moments," President Lindsay spoke directly to the graduates: "There will be forces that try to shake you. There will be people who try to toss you around. You will only be shaken, you will only be moved, as far as your hinges allow. Ask yourself this morning 'What is it that hinges me? What is it that anchors me?' And upon asking that question, commit yourself to have the movement and motion of your life anchored in the gospel of Jesus Christ, and on the time-tested hinges which we have spoken of today. Be wise in your dealings; be courageous and endure the race which is set before you; do justice, love mercy and walk humbly with your God."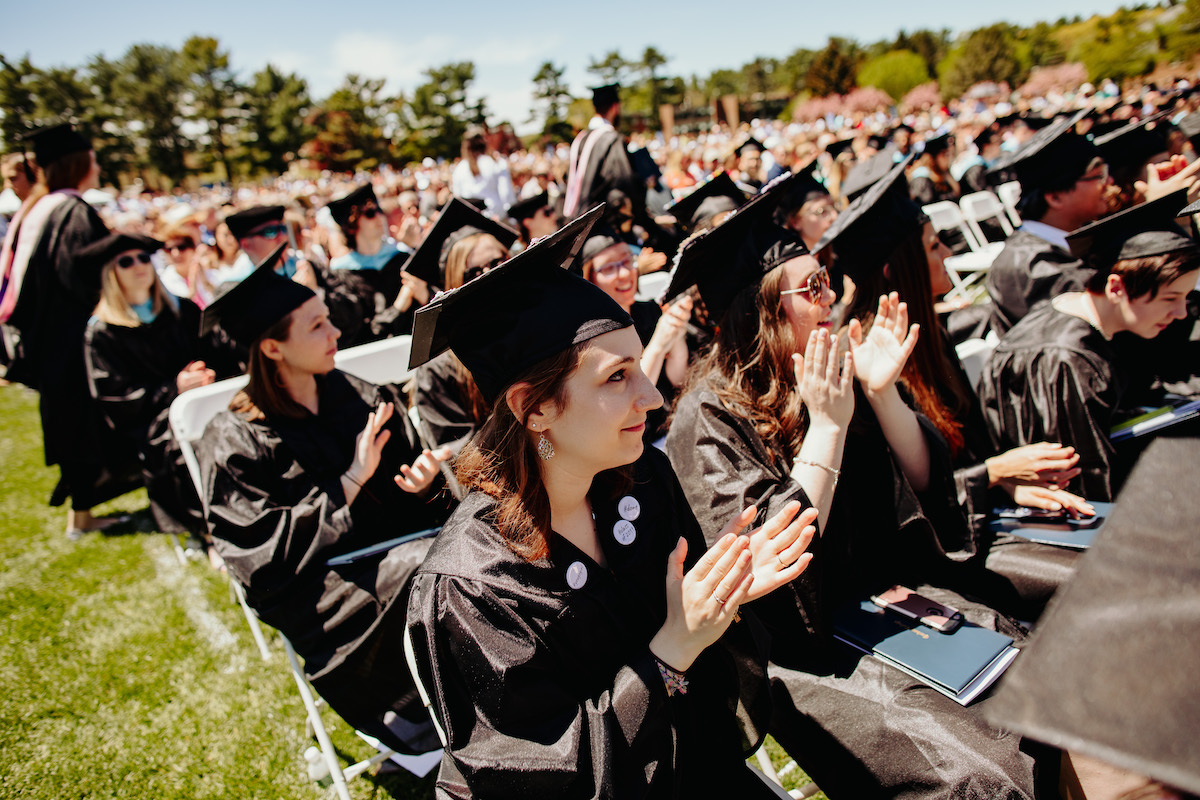 Five honorary degrees were presented by Herman Smith, chair of the Board of Trustees, and President Lindsay.Russell Reynolds, founder of Russell Reynolds Associates, received a Doctor of Public Service; Kwabena Darko, chairman of Darko Farms and Company Limited, received a Doctor of Business; Solano Portela, director of basic education for Mackenzie, received a Doctor of Humane Letters; and Doctor of Divinity honors were presented to Beth Moore, founder of Living Proof Ministries (and Friday night's Baccalaureate speaker), and Wesley Roberts, senior pastor of Peoples Baptist Church of Boston.
This year's Senior Distinguished Faculty Award went Sean Clark, professor of kinesiology. Provost Janel Curry presented Kerilyn Harkaway-Krieger, assistant professor of English, with the Junior Distinguished Faculty Award.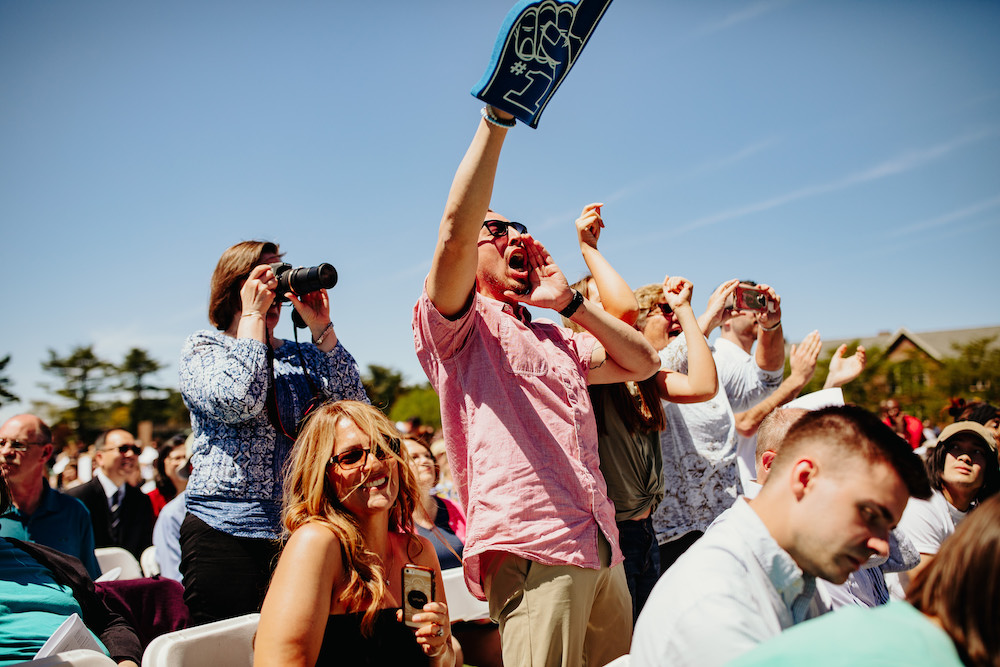 The Collegian of the Year award was presented to Antonio Vargas '19. The Collegian of the Year award is intended to recognize the graduating senior who has made the greatest total contribution while attending Gordon. The recipient must have shown evidence of mature Christian character, a GPA of above 3.0 and leadership in cocurricular activities.
Watch the Baccalaureate video >