Renewing Gordon College's Brand
Gordon introduces a renewed visual and message identity that encapsulates a reimaging of how the College delivers on its core promises to students.
In a rapidly changing world colleges must practice new levels of agility and adaptability in order to prepare students to launch well and thrive. For the past year cross-departmental teams have been reimagining Gordon's offerings and experiences to build on areas of strength in order to better meet students' needs and prepare them to flourish in their careers, communities, churches and wherever God calls them. Today in Chapel President Mike Hammond revealed a public marker of this season of renewal at the College: a refreshed brand identity, including updated institutional logo, tagline and color palette.
The updated brand identity follows last month's announcement of 30 new and reimagined academic programs to prepare graduates to compete in a constantly evolving workforce, particularly in high-demand areas of science, business, psychology, communication and more. Several more changes in spiritual formation and the campus experience are underway.
"It has been many years since Gordon examined its branding for relevance and consistency. After a period of investigation and reflection, we recognized a need for a visual representation of this new season at Gordon," explained President Hammond. "We have reaffirmed our vision, as New England's top Christian college, to graduate students who are confident in who God made them to be and are prepared to make a difference, with hope in the face of a changing world. Today, we publicly mark that commitment with a renewed visual and message identity."
Representing Gordon's story
The new elements work together to holistically transform a historically strong and polished brand into a more personal and adventurous reflection of Gordon's warm community of growth, challenge and support, drawing from its coastal New England location and highlighting the hope and potential that Gordon graduates bring into the world.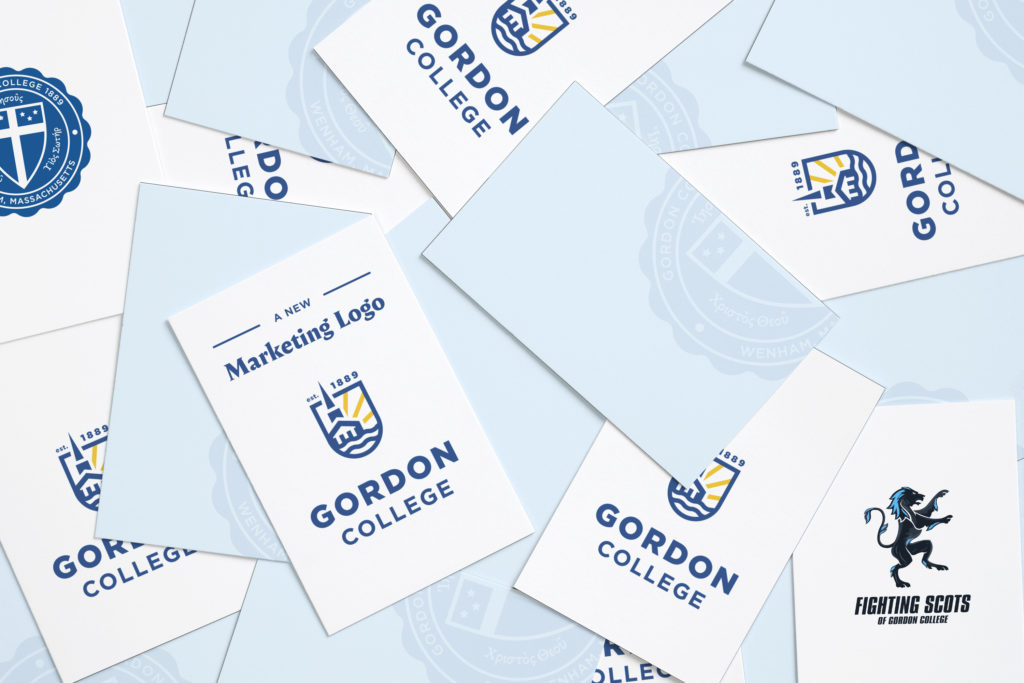 The new logo communicates Gordon's faith foundation through a campus landmark (the A. J. Gordon Memorial Chapel) and its coastal location. The radiating rays represent the hope of faith and the potential Gordon graduates bring to the world. The College's historical seal, which represents heritage, values and quality, remains part of the brand identity. In the updated system it is intended for formal contexts. The Athletics' Lion Rampant also remains.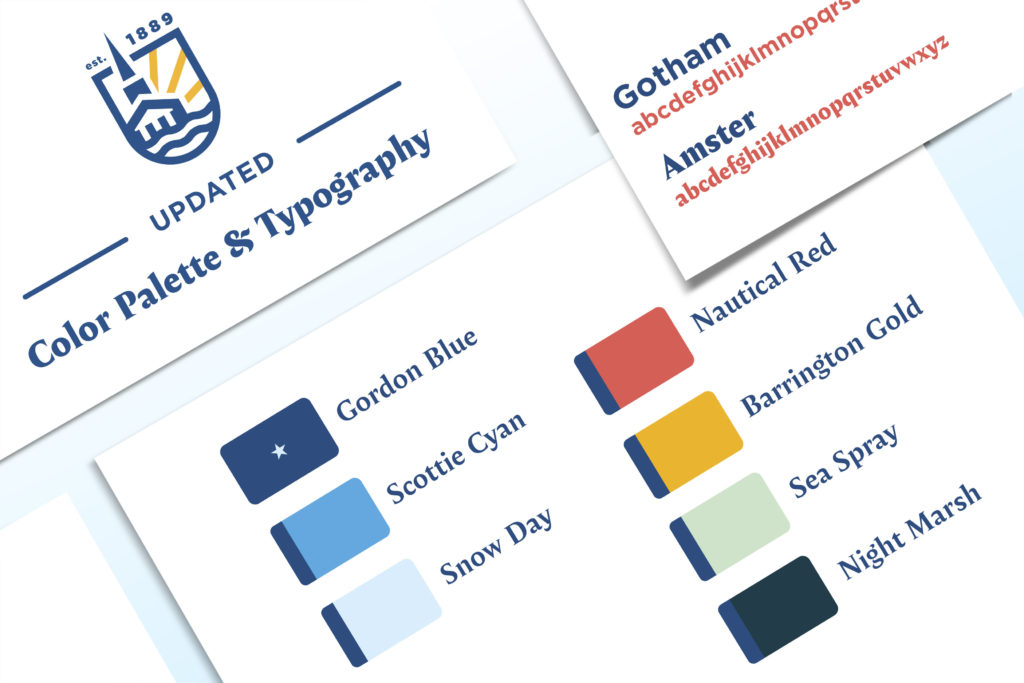 Building on Gordon's classic dark blue and cyan mix, the new color palette adds in a historic Barrington Gold and expands into coastal-inspired highlights, including a Nautical Red action color, a light Snow Day accent, a Sea Spray tint and a deep Night Marsh grounding tone. A new serif font, Amster, complements the primary sans serif font, Gotham, with extra personality and flair to build on Gordon's clean and modern aesthetic.
Bringing students into the story
The new tagline, "Learn to thrive," encompasses the College's ambition for students and its purpose in walking alongside them, as reflected in its primary message: "We believe students should be equipped to flourish in an uncertain and changing world. At Gordon College, career-focused academics blend with a life-giving faith community to prepare young Christians to make a difference with hope and confidence."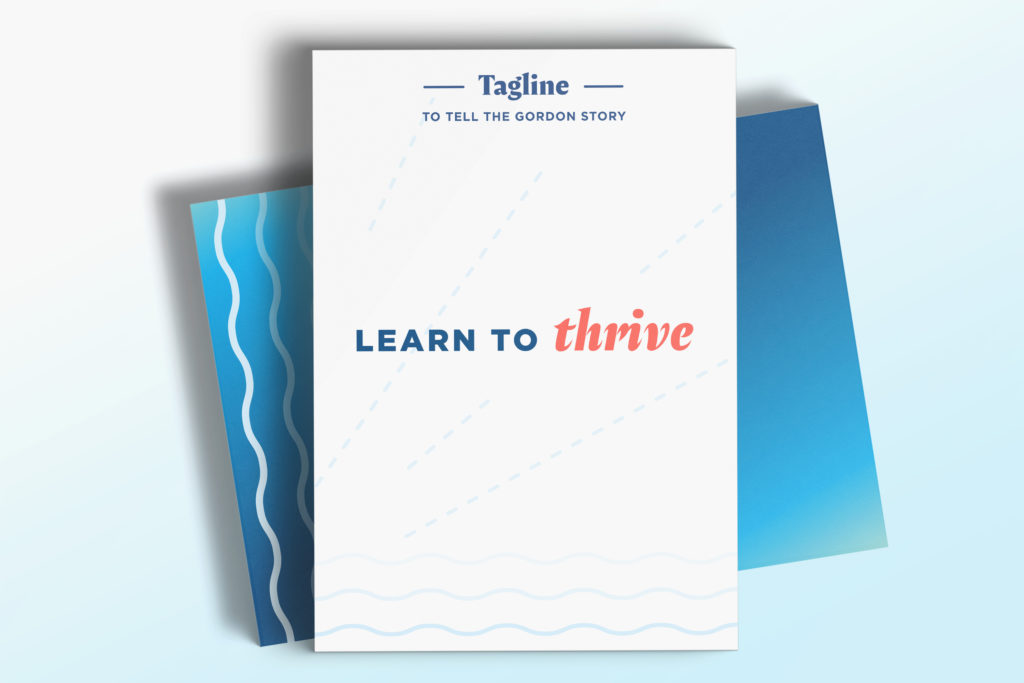 Students approach the college journey with a desire to be transformed, to becoming thriving contributors to society. At Gordon they are gaining the tools they need to flourish in the contexts of their careers, communities, families and churches. The collegiate learning environment is critical to this process of equipping; in fact, challenge is a precursor to thriving. At Gordon students are learning in order to thrive.
The refreshed brand provides a consistent, compelling message centered on students' ambition to become thriving contributors to society. It visualizes the reimagined ways that Gordon delivers on that desire. These updates build on Gordon's legacy of academic curiosity as New England's top Christian college, known for producing faith-filled graduates working to build a better world.