Senior Student-athletes Reflect on a Season During COVID-19
While the Bennett Center and Brigham fell silent for months during the pandemic, no athletes or cheering fans in sight, the Fighting Scots are back in the game. Almost all at once this semester, student-athletes began competing again in nearly every sport.
The Athletics facilities are still missing one vital component—the crowds—and competition looks far different from usual. Mask usage, cleaning protocols, frequent COVID-19 screenings and revised schedules required by the Commonwealth Coast Conference (CCC) mean a much different routine, too. But Gordon Athletics pushes on, determined to provide student-athletes with the fullest experience possible.
As seniors, Men's Basketball captain Joshua Crutchfield '21 and Women's Lacrosse Captain Katelyn Dyer '21 feel the change profoundly. The Bell spoke with the two student-athletes about how this past year has transformed them and the sports they know and love: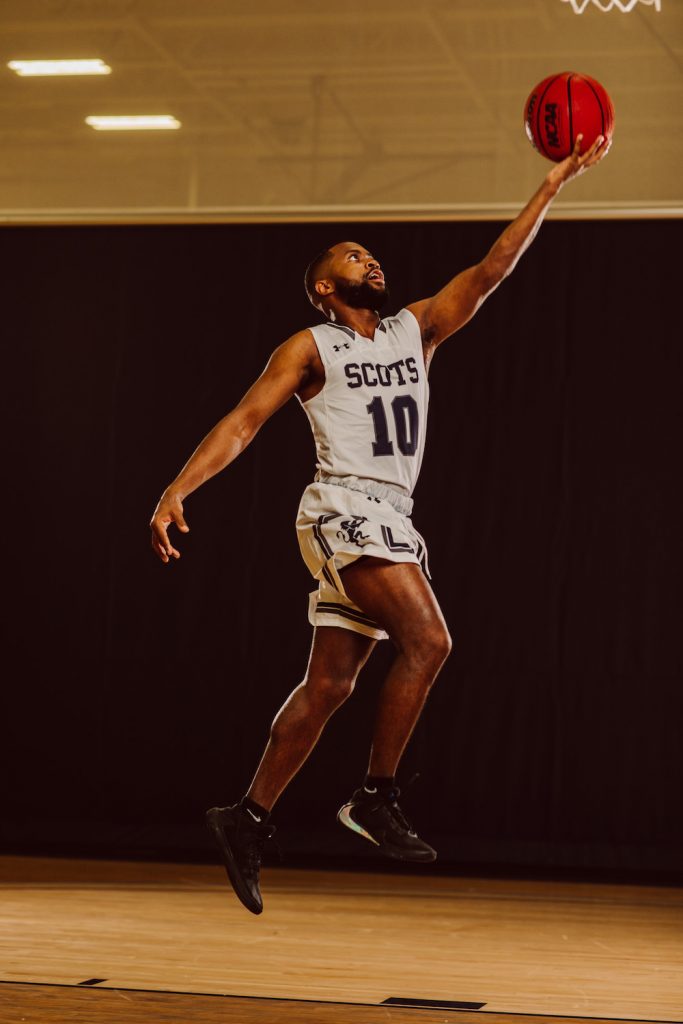 The Bell (B): What differences are there this year when it comes to competing as opposed to previous years?
Josh Crutchfield (JC): "The basketball atmosphere with the fans, friends and family being at the game was very different. It was extremely tough to get hyped at home when no one was there. Also, not competing for playoffs made it hard to find purpose in the work I was doing."
Katelyn Dyer (KD): "Every year is a new season! Without any conference competition last spring season, it's been two years since we played these teams and that's exciting. We get to show up and show them what we've got! Also, we have a new coach, Lily Jones! . . . She capitalizes on our strengths as individual players and has strong plays for us to succeed on the field."
B: Are there any extra challenges your team facing this year? And if so, what are they?
KD: "Depending on everyone's test results, we are focusing on one day at a time and not taking anything for granted. The pandemic has taught us to be flexible! It feels so good to get back in the rhythm of play and to be on the field again!"
B: How has COVID-19 affected you personally in terms of athletic experiences?
JC: "I didn't have a traditional senior night . . . that is something I had looked forward to as a freshman. The main reason I did come back for the semester was that I am the captain of the basketball team; I felt that I had a responsibility to come back and be a leader. I didn't want to miss out on my last season."
KD: "My four-year collegiate career has been a roller coaster journey, and it has ultimately taught me that lacrosse is a gift. When everything shut down, we quickly learned that our identities need to be grounded in Christ, not our sports or accomplishments. I have learned that playing is not about the number of stats or breaking records. It's reminded me of the reason I play, who I play for, and the value of a team. As a team, we laugh together and we cry together, and this has made us more excited to be back on the field together this season."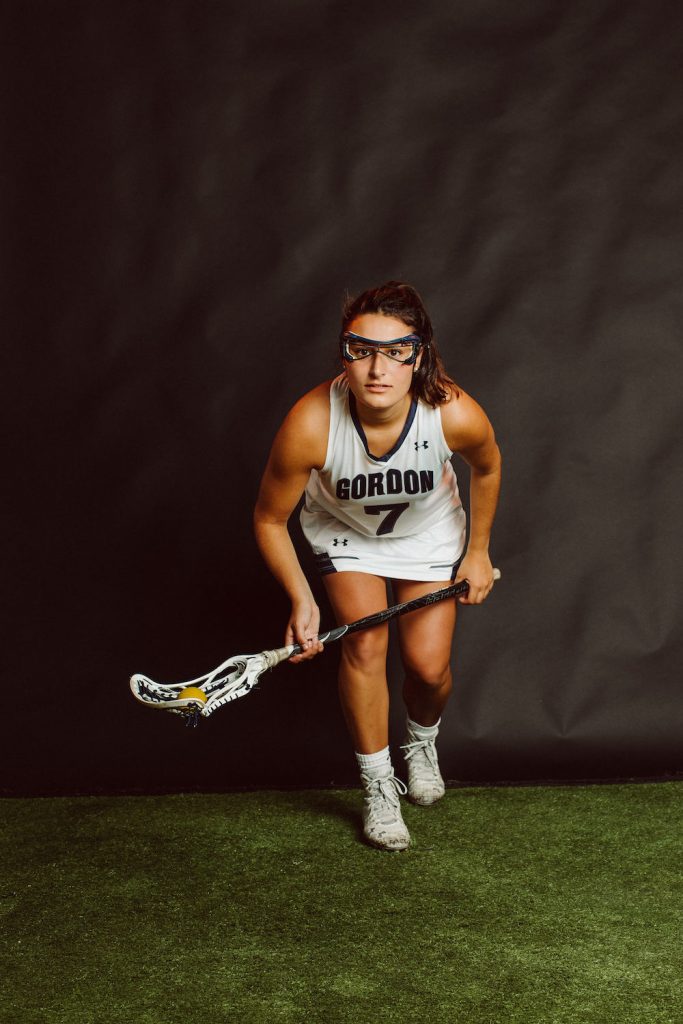 B: Is there anything new you've learned about yourself or the sport you play as a result of these recent changes in normality?
JC: "Finding the love of basketball again and the real reason why I play. Building discipline in my own life to finish things out even when they get tough. I questioned if I really wanted to do this, and it taught me how much basketball meant to me. I learned how to cherish the game the most, looking back on the grind, and all of the blood and sweat on the court."
KD: "A teammate always told us, play 'for the joy'—for the joy of competition, for the joy of your teammates, for the joy of working hard, for the joy of yourself and most importantly for the joy of the Lord. I want to be reminded of that every time I play. Amid all the recent changes, I have learned the importance of team culture. I want to teach others to love this sport as much as I do. Especially as a senior in my last season, I want to focus on being a leader, finishing well, loving these girls and building the GCWLAX program."
By Alexander Bishop '24, communication arts