Seven Nights of Shakespeare's Twelfth Night
Performances of the Theatre Department's sold-out production of Shakespeare's Twelfth Night began April 10 in the Margaret Jensen Theatre at Barrington Center for the Arts. Students, faculty, parents and guests packed in tightly to witness the play's adaptation by Gordon's very own, director Norman M. Jones.
Jones added some of his own twists to Shakespeare's script, adapting it to fit the swanky New Orleans streets and bring to life the music in the original text. The viewing experience of this setting felt as close to real life as possible in the black box theatre. Viewers were seated on two sides of the stage, which is on ground level with the seats, creating a unique closeness and intimacy with the actors. Making eye contact with performers was a routine occurrence as the furthest seats in the house were just 10 feet back.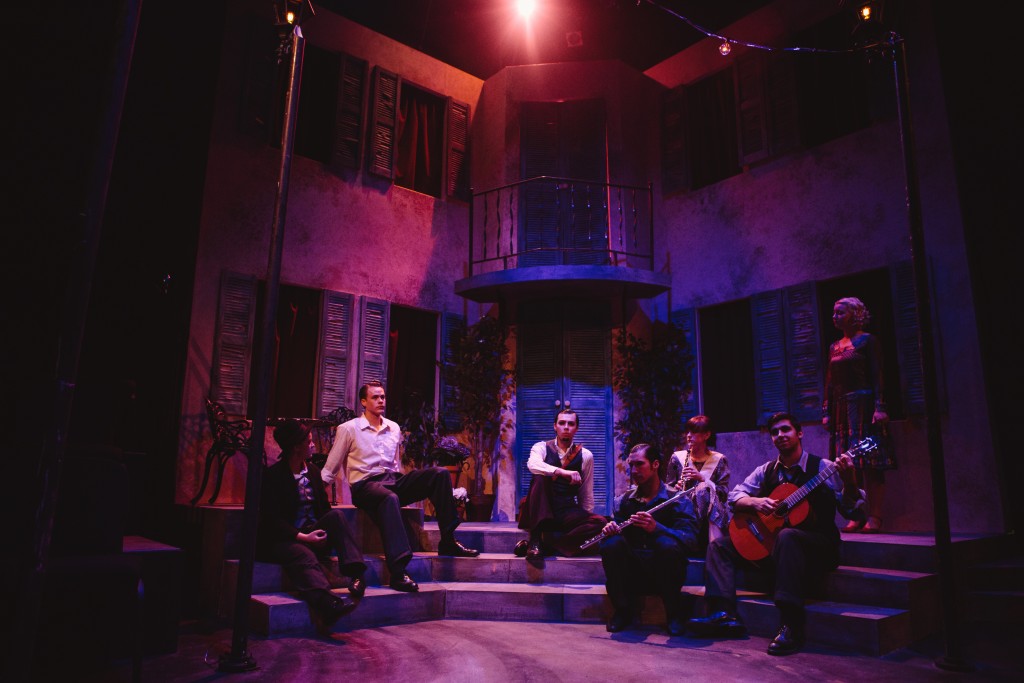 A quartet of musicians from Gordon's Music Department performed live on stage with the cast. Flautist Nathan Gosselin was joined by Mark Rainey '18 on guitar, Danielle Kunis '16 playing the oboe, and Willens Jean-Jules '17 on trumpet. Their overtures and transitions aid the play's fluidity from scene to scene.
Together in a classic Shakespearian fashion, brothers David Alvarado '15 (Orsino) and Daniel Alvarado '17 (Sebastian) find themselves in a complex "love-web" with Rachel Heard '15 (Lady Olivia) and Hillary Webster '15 (Viola/Cesario).
This year's production of Twelfth Night premiered a special cast of students, several of whom have brought their skills to the theatrical stage for many years and others of whom have spent time with Gordon's comedy troupe, Sweaty-Toothed Madmen. Andrew Farley '15 (Sir Andrew Aguecheek), Molly Sidell '15 (Fabian) and Austin Schroeter '16 (Sir Toby Belch) were comically brilliant as a group of mischievous night owls. The group's prior experience on stage together was evident as they egged one another on in their rascally antics, writing fake letters and disturbing the neighbors. Led by the ingenuity of Chloe Easton '15 (Maria) with Michael Gaudio '16 (Feste), the five set out to sabotage Lady Olivia's steward, Malvolio, played by Nick Hammes '16.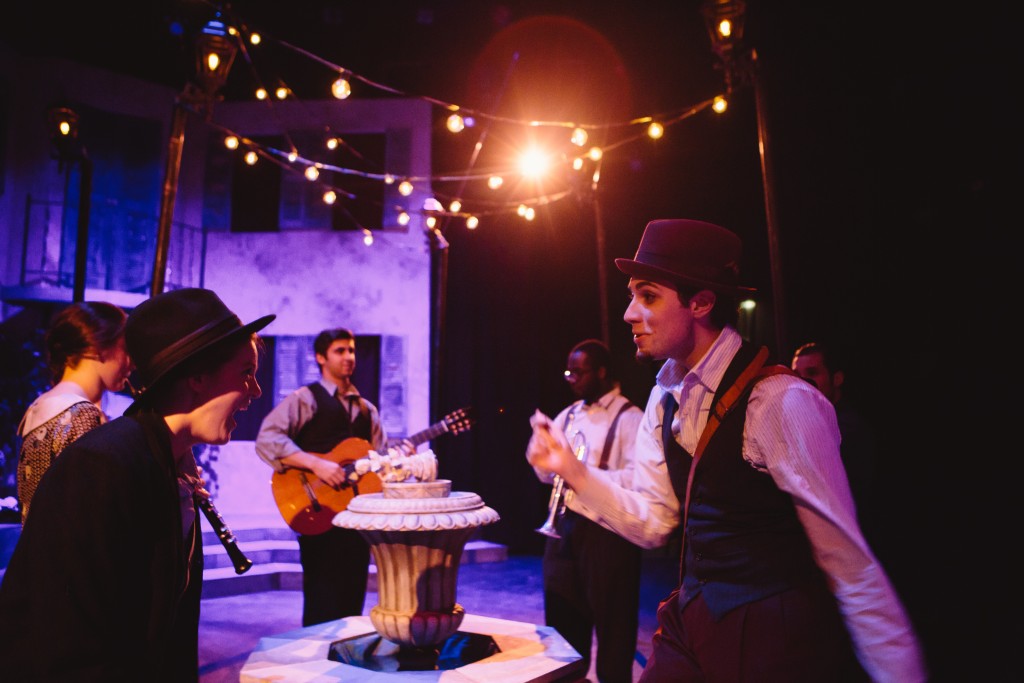 This is just one of the Gordon Theatre Department's many ambitious productions. The next production is the annual Spring Shorts, a series of student-directed plays and scenes featuring theatre arts and non-theatre arts students alike. The performances run April 28 through 30 in the Margaret Jensen Theatre, and are free of charge and open to the public.
By Jimmy Sicord '16, Communication Arts